The Korg X-911 is a very underestimated synth. What it was intended to be, was a stand alone guitar synthesizer. What it now represents, in these enlightened times, is an all analog, quite unique, signal processor/effects unit. Whereas a true guitar synth really requires its own dedicated pickup arrangement, this unit simply accepts a standard 1/4″ jack input. Just patch your guitar, microphone, or other instrument into the X-911 and play one note at a time. Sporting both CV/Trigger inputs AND outputs, these features alone, make it quite a useful little toy.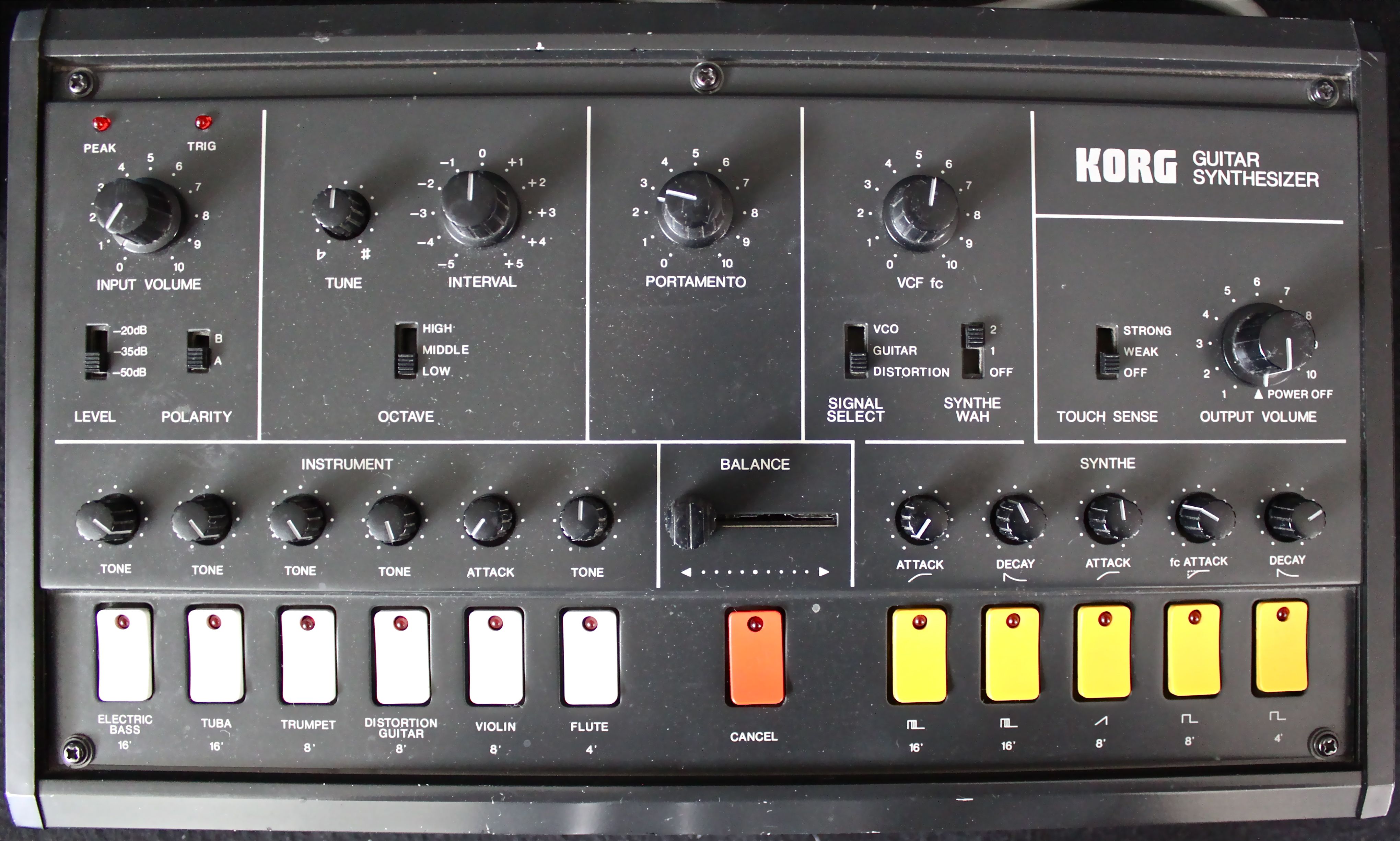 The front panel is divided conveniently into semi-preset traditional sounds, called "Instrument", and more adventurous sounds with the nomenclature "Synthe". The Instrument sounds are named Electric Bass, Tuba, Trumpet, Dist. Guitar, Violin and Flute. The Synthe sounds are designated as graphical waveform icons (Pulse, Ramp, Square). Every voicing has adjustable parameters, with most of the Instrument sounds having a filter control, bar the Violin, which has an envelope control. The Synthe sounds all have envelope controls, namely Attack and Decay.
The two sections may be overlaid or used separately, with control via the central balance slider. Many features such as Portamento, Interval, Hold etc. are foot switchable via inputs on the front panel. Naturally, the all important Voltage Controlled Filter is in residence, as is a Portamento control. Velocity Response/Touch Sensitivity is controlled by a 3 way switch. All in all, this unit is ideal for those Soundmeisters seeking to distance themselves from the all too common sameness of the modern digital era.
Background video description:
I've noticed that there ain't many demos of this rare enough guitar synth used as an actual synth. This is just one live take sequenced with a korg sq1 with the aid of a light kick from an acid lab Miami. Barely scratching the surface of what this thing can do… Will upload a more in depth clip at a later stage. Thinking about selling so if interested get in touch
Check out these impressions on iM1 from both artists and those who had a hand in the creation of the original M1 Workstation.
http://www.korg.com/products/software…
iM1 for iPad is a complete reproduction of the legendary M1 that sparked a new era in how musicians wrote and performed with a keyboard. iM1 is a faithful recreation of all of the original sounds plus every single expansion card within the M and T series. Optimized for iPad, this IS the legendary M1 for the modern music making world.
https://twitter.com/korg_iapps
https://www.facebook.com/korg.iapps
ARP's cofounder and lead designer of the original ARP Odyssey, David Friend, discusses the role he played as Chief Advisor to KORG for the re-issue of the ARP Odyssey. Friend explains his original intention for the ARP ODYSSEY was to provide artists with a synth designed and laid out for live stage performances. He also highlights significant artists who have used the synth and how he is excited to see what young musicians will create with such a historic instrument.
More Details:
– David Friend | INTERVIEWS | EXPERIENCE | ARP
http://www.arpsynth.com/experience/in…
Like/Follow us:
https://www.facebook.com/ARPsynthesizer
http://twitter.com/ARPsynthesizer
http://instagram.com/ARPsynthesizer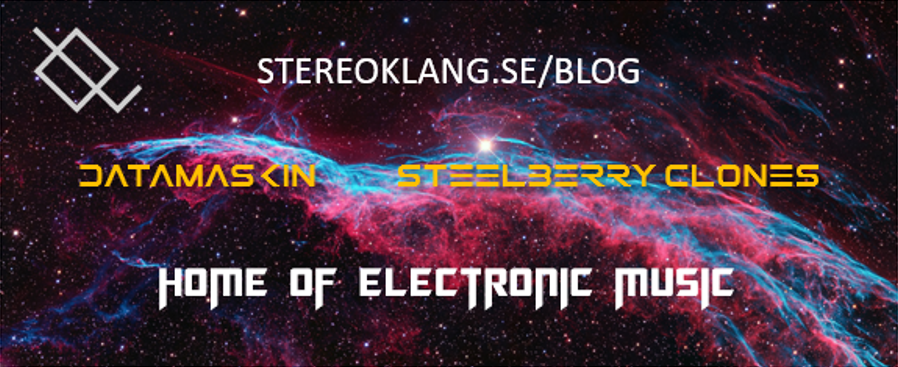 GForce's Dave Spiers takes a detailed look at the Korg 800DV or MaxiKorg. A Dual Voice and lovely synth from the early 1970s that was used by Vangelis, Soft Cell and Kitaro.
A Performance by Olivier Briand with the KORG ARP Odyssey, in one take, only reverbe and delay added to the original sound.
You can get the Korg iM1 here at the App Store.
https://itunes.apple.com/us/app/korg-…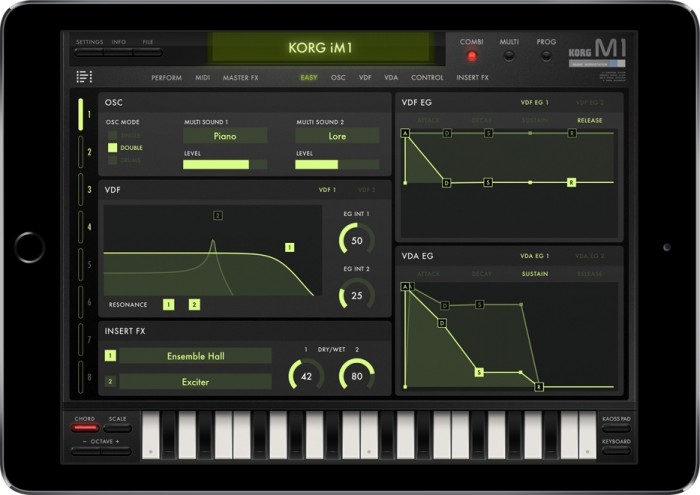 Korg has announced the release of iM1, a digital synthesizer workstation for iPad.
Since it went on sale in 1988 the legendary M1 music workstation rapidly achieved record-breaking sales, becoming a mainstay of the music scene from the late 1980s and beyond. The appearance of the M1 helped musicians deliver professional-quality songs using just a single piece of equipment.

The design goal of the M1 was to deliver sound that would satisfy professional needs in two areas: performance and music production. This goal became the new direction for the PCM synthesizers and desktop music sound modules that subsequently appeared, and has been carried on to the present day with KORG's flagship model the KRONOS.

High-capacity sampling and the increase in computer speed have enormously improved overall sound quality from a computer, but generating sound that delivers a real sense of presence demands technology and ideas beyond those that merely improve sound quality. The common element of electronic instruments that have left their name in history is that they had a unique sound that was difficult if not impossible to replicate. Sounds such as the "M1 Piano" and "M1 Organ" are instantly recognizable and have appeared on countless hit records over many years, and yet these are sounds that could only be produced by the M1. And that's what you can now have on your iPad!
iM1 features
Advanced Integrated System with 8 parts.
3,300 sounds (incl. all expansion sound cards) and 34 effect types.
MIDI program change, Virtual MIDI and Bluetooth MIDI.
Virtual keyboard and performance via external MIDI keyboard.
KAOSSILATOR-style "Touch Scale".
Gadget-style "Smart Keyboard".
Usable as a Darwin gadget within the Gadget app (Programs only).
Compatible with KORG Legacy Collection M1 format (.m1all file type).
Inter-App Audio, Audiobus 2 support, Core MIDI.
iM1 for iPad is available for purchase for the introductory price of $19.99 until June 30th, 2015 (regular $29.99 USD). The M1 Cards Pack and T1 Cards Pack are available as in-app purchases of $4.99 USD each.
Experimental movie and soundtrack.
Video was edited with Kdenlive on Debian jessie GNU/Linux.
Soundtrack was programmed with KORG DSN-12 on Nintendo 3DSLL and recorded with ZOOM Q4.
Jam Session with Doepfer A-100, Roland Aira, Elektron Octatrack, Analog Rytm, Korg Kaoss Pad
Audio: http://soundcloud.com/zeropage
Introduced by Matt Berry, this is the legendary Radiophonic workshop live at the UK launch of the ARP Odyssey.
The video features Radiophonic Workshop – a group made up of members of the original BBC Radiophonic Workshop. The group features original members Peter Howell, Roger Limb, Dick Mills and Paddy Kingsland, along with archivist Mark Ayres and Kieron Pepper (The Prodigy).