Business suits unboxing the MS-20

1978年発売の名機アナログ・シンセサイザーMS-20が、
2014年、組み立てキットとして復活!
そのMS-20 Kitを、開発者の三枝文夫と西島裕昭が
実際に開封してイチから組み立ててみました!
この動画の後は、皆さまがご自分で組み立てる番です!
是非チャレンジしてみて下さい!
製品の詳細は:
http://www.korg.com/jp/products/dj/ms…
Google translate:
The name of the machine analog synthesizer MS-20 launched in 1978,
2014, revived as assembly kit!
Nishijima is Hiroaki and Saegusa Fumio developers, the MS-20 Kit
I tried to assemble from scratch by opening actually!
After this video, it's time to assemble all of you on your own!
Please try to challenge it!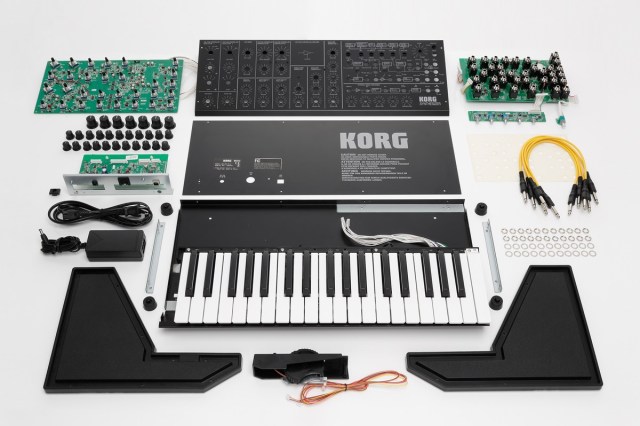 Korg MS-20 Synth Kit – a limited edition MS-20 Kit is a kit that lets you create a real, full-size MS-20 by assembling the parts yourself.
The MS-20 Kit is a true-analog, 1:1 scale reissue of the MS-20, with both filters built in (the more aggressive early production filter and more mellow late production one). Every details has been replicated, right down to the packaging, which includes a letter from the original MS-20 engineers and the President of Korg, Inc.
Just like the MS-20 mini, development of the MS-20 Kit was led by the original engineers themselves, who spared no effort to perfectly replicate the circuitry of the original unit. When it was necessary to substitute a part, the engineers made the decision based on their own ears, ensuring that the exact sound of the original unit has been reproduced.  According to Korg, the sound of the MS-20 kit has a 'somewhat bright and extreme quality' to it, because its sound is that of an original MS-20 in mint condition at the time it went on sale, before any of the components aged.
The MS-20 Kit comes dissembled, and can be put together with simple tools (some included), providing the user with a bit of the experience that often went hand-in-hand with ownership of vintage modular analog gear.
No soldering or understanding of circuit diagrams required. The updated MS-20 also features the same modern connectivity (MIDI and USB MIDI) as the mini.
The MS-20 Kit is a being released as a limited edition product.
Features:
A full-size, true analog MS-20
Build yourself with simple tools
Early and late filters at the flip of an internal switch
¼" patch cables
Limited edition
The Korg MS-20 kit is expected to have a street price of about $1,400 and to be available in March.
Magneticring rips the new Korg MS-20 Mini with Fairlight CVI.
BRUNO ENDER LEE – "Klangspiel" – performed live, December 7. 2013
Korg MS-20 Mini (sequence with Doepfer MAQ 16/3), MiniMoog Voyager OS, Roland Juno-106, Synthesizers.com Studio-88, Analogue Solutions Vostok, Korg MS2000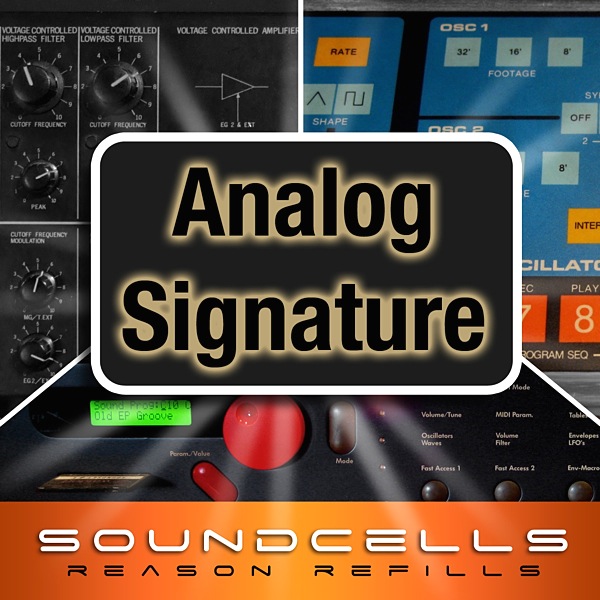 With version 4 of Analog Signature a new member is added to the family: the ROLAND Jupiter 6!
Moog Source, Korg MS20, the Waldorf Microwave 1, the Waldorf Pulse 1, and – from version 4 onwards – the Roland Jupiter 6 have been accurately sampled in such a way that their charming inaccuracies are still there in this perfect Reason environment in which Soundcells took their chance to add polyphony and velocity. A good balance of retro 1970′ s and 80′ s analog / digital sounds with modern programming makes this ReFill versatile for current styles of music as well as retro …
Analog Signature v4 Contents:
• 540 combinator patches.
• 276 NNXT patches containing the basic patches which were used to build the combinators.
• 1792 samples, 44 khz / 24bit.
• Samples coming from five classic synthesizer.
• 10 demo tracks in Reason format included.
This video will provide instructional information on how to use the Envelope Generator onboard the Korg MS-20 mini.
For more information on the KORG MS-20 mini, head over to http://www.korg.com/ms20mini
This video will provide instructional information on how to use the Oscillators that are onboard the Korg MS-20 mini.
Background video description:
This is a recording from august when i got my mini.
I must say i love the Korg Ms-20 mini,
It have a warm and nice vintage sound and its very creative to play.
Keys.nois and build quality…..i dont have time to think about that when im in orbit


So this is me exploring the MS-20 mini next to the Moog Rogue
'ollilaboratories' gives us a tour of his new MS-20 Mini, video description below:
Got my KORG ms-20 this week. Hooked it up for the first time today through a ibanez analogue Echo Shifter delay.
The ms20 was synced with a KORG monotribe through a jomox t-resonator with added rev+ddl FX.. the ms20 is clean except for the analogue delays.
No multitracking… one take no edits and overdubs straight into DAW just some limiter to keep the peaks down. And yep, its noisy and hissy, but thats the way i like it.
And yeah, i suffer from "cutoff frequency knob ticks"… 30 years w analogue synths does that to you

High qualtiy audio version for stream or download at: https://soundcloud.com/ollilab/ollila…
Added a CD4022 based sequencer to a MS-20. Used the clock from the LFO to trigger the sequencer. Pretty basic for now
Background video description:
Arranged rack improv. MS-20mini for bass (it's still kicking ass), my new addition a Wavestation A/D for Air V
ox chords. A Roland JD800 and a Dave Smith Prophet '08