Paul Hartnoll was one half of electronic dance act Orbital who had huge success both critically and commercially.
Orbital owned the 90's dance scene but it was their headline appearance at the Glastonbury Festival on 25 June 1994 that brought them most attention. Q magazine classed it as one of the top 50 gigs of all time, and in 2002 included Orbital in their list of "50 Bands to See Before You Die". In this video we visit Paul at his Brighton studio where he is busy working on some solo projects with the ARP ODYSSEY.
Curious about the ARP ODYSSEY? Go in the studio with the legendary Herbie Hancock and the historic ARP Odyssey. The ARP Odyssey was the first synthesizer that Herbie ever worked with. Here he explains how the unique features and his engineering background helped him embrace the sound creation power of the ARP Odyssey.
More Details:
– Herbie Hancock | INTERVIEWS | EXPERIENCE | ARP
http://www.arpsynth.com/experience/in…
Comparing the sounds of the new Korg ARP Odyssey with a MiniMoog Model D (circa 1974). Plus the Hammond M-100 gets in on the action.
Of course there will be snippets of your favorite prog rock tunes (poorly played I might add), because PROG ROCK WILL NEVER DIE!!!
Thanks to Andrew Amado for the synths & the editing.
http://stjamestheapostles.bandcamp.com
http://wizardhat.bandcamp.com
Background video description below:
A single track, impromtu performance on my Rhodes Chroma. I call the resulting song 'Memories of Dune.' I used a particular patch configuration which sounds as if many things are going on.
I love my Rhodes Chroma!
Feel free to "Like" this video if you found it useful. That is the only tangible recompense I look forward to for my efforts.
Thanks.
Analog Monsters: Roland Juno-106 does
ARP SOLINA or ARP OMNI String Synthesizer!
Analog Monsters Roland Juno-106 Jupiter-8 style
Blue LEDs, Bender & Polymeter!
100% No Talking! Just pure Analog Bliss!
The Polymeter is synced to the voice board, just like a DSI synthesizer,
when a key is struck each voice lights up on the Polymeter panel!
VERY Trippy in a dark studio!!
Perfect for collectors and acid trippers!! LOL!
The Roland JUNO-106 does (In my opinion)
a GREAT STRING SYNTHESIZER emulation!
I tried to do my best making a ARP SOLINA,
ARP OMNI or ARP QUADRA string patch.
The chorus is no phaser , but I like it better on the
Roland Juno-106 dry with no chorus.
The video starts off dry with no chorus then I add chorus I & then II.
After that I show off some drone atmospheres & space EFX.
With & without the internal chorus.
This synthesizer has been modified by Allen at The Synth Spa
Full restoration, Voice Chips, Blue LED's, Bender & Polymeter!
Custom Roland Jupiter-8 Color Style Buttons! Wood Sides!
100% Bad Ass!!!! Just priceless. No offers excepted.
This one stays in the studio forever!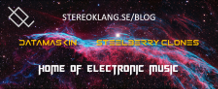 KORG's Manager and Chief Engineer of Analog Synth Development Tatsuya Takahasi, served as the product planner for the re-issue of the legendary ARP ODYSSEY. In this video, Tatsuya provides insight into the revival of this iconic synth by answering questions about the challenges the team faced during development and the historic information that helped guide key decisions; such as choice of cosmetic designs and internal components.
More Details:
– Tatsuya Takahashi | INTERVIEWS | EXPERIENCE | ARP
http://www.arpsynth.com/experience/in…
– KORG Developer | INTERVIEWS | EXPERIENCE | ARP
http://www.arpsynth.com/experience/in…
Like/Follow us:
https://www.facebook.com/ARPsynthesizer
http://twitter.com/ARPsynthesizer
http://instagram.com/ARPsynthesizer
Now you can hear a full range of the sound capabilities of the new ARP Odyssey (by Korg), brought to you by an accomplished keyboardist and synthesizer programmer, Moot Booxlé. No EQ has been applied to the direct signal, just a bit of compression via LA-2A, and a light reverb.
If you were on the fence about buying one of these because you hadn't heard any actual musical sounds being created on it, maybe this will help!
Thank you for watching!
Sights and sounds (c) 2015 Moot Booxlé Studios. All Rights Reserved.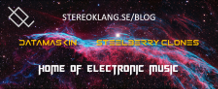 ARP's cofounder and lead designer of the original ARP Odyssey, David Friend, discusses the role he played as Chief Advisor to KORG for the re-issue of the ARP Odyssey. Friend explains his original intention for the ARP ODYSSEY was to provide artists with a synth designed and laid out for live stage performances. He also highlights significant artists who have used the synth and how he is excited to see what young musicians will create with such a historic instrument.
More Details:
– David Friend | INTERVIEWS | EXPERIENCE | ARP
http://www.arpsynth.com/experience/in…
Like/Follow us:
https://www.facebook.com/ARPsynthesizer
http://twitter.com/ARPsynthesizer
http://instagram.com/ARPsynthesizer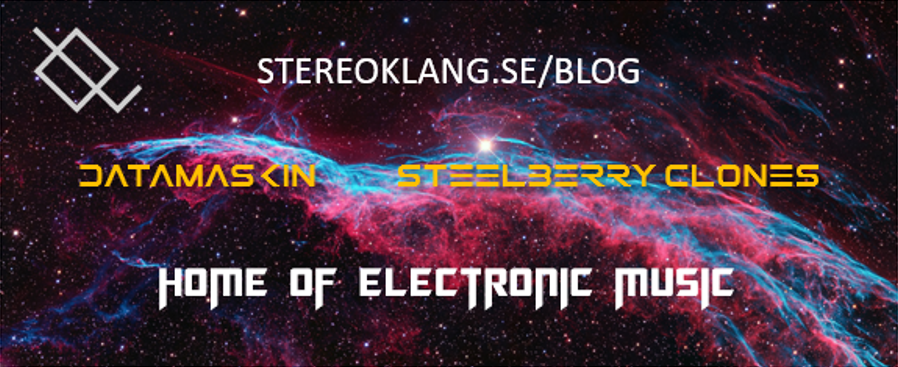 A Performance by Olivier Briand with the KORG ARP Odyssey, in one take, only reverbe and delay added to the original sound.
Introduced by Matt Berry, this is the legendary Radiophonic workshop live at the UK launch of the ARP Odyssey.
The video features Radiophonic Workshop – a group made up of members of the original BBC Radiophonic Workshop. The group features original members Peter Howell, Roger Limb, Dick Mills and Paddy Kingsland, along with archivist Mark Ayres and Kieron Pepper (The Prodigy).
Background video description:
Finally an opportunity to tweak my new ARP ODYSSEY a bit as the MS-20 chugs out a simple bass step sequence on the SQ-1. LOVING this new ARP! My 79′ ODDY was never this easy to play. I got used to the MS-20 Mini's keys this past year, so it was no problem adjusting to the SlimKeys of the Oddy. They actually have great playability and make the package for more useable than the heavier and clunky ARP keys. My original ARP crackled on the sliders and protested under heavy use by drifting in tune religiously. I love the three filter revisions. This demo utilizes the #3 revision and is very nasaly. There is a lot going on with the drum machines as the Volca and TR-707 hiss their cymbals, the CR-78 is DYN sync'd to the TR-707 tapping out latin bongo's to the SP-1200 bass and snare. The SP-404SX is adding more cymbals and handclaps. Everything is synced to the MTC being directed by the SQ-1. ENJOY Don't forget to check out my Facebook page!!ALL SONGS ARE THE PROPERTY OF FARMYFARM/LLC/LIMITED(c)https://www.facebook.com/VintageSynth…