Paul Hartnoll was one half of electronic dance act Orbital who had huge success both critically and commercially.
Orbital owned the 90's dance scene but it was their headline appearance at the Glastonbury Festival on 25 June 1994 that brought them most attention. Q magazine classed it as one of the top 50 gigs of all time, and in 2002 included Orbital in their list of "50 Bands to See Before You Die". In this video we visit Paul at his Brighton studio where he is busy working on some solo projects with the ARP ODYSSEY.
Here's my "live" cover of an Orbital song using a family of Korg Electribes (EA-1, EM-1 and ES-1), iPad SampleWiz (sampled my own voice), iPhone Sampletank (strings), and iPhone Sunrizer XS synth, all controlled real-time by the awesome iPad Genome Midi Sequencer. Sick stuff!
DJ Mag's YouTube series in association with Point Plank TV telling the stories behind dance music's seminal tracks continues with Orbital's 'Chime'.
Last Sunday, Paul Hartnoll from the great electronic band Orbital paid a visit for tea and a sandwich, and also to talk synths a play around with some new projects that I'm working on. Here we see him tweaking with the MacBeth NEXUS 1 prototype. All sounds are recorded to the camera mic, as opposed to the desk- so don't expect high quality. It was a fun day and I was a guest in the evening for a fantastic gig that featured the MacBeth M5N played by a master!
Here's an experiment that I did. I replaced one octave of touch keys that I'm working on on an old scrap SH101…..it works perfectly!….my next shot is to give the scrapper SH101 a full three octaves as opposed to the two and a half octave keybed. If this all works- the touch keyboard I'm going to do as a stand-alone will have this built is seq! The sequencer is driving the up and coming Micromac-D synthesizer and I also played here the prototype of the experimental NEXUS 1 analogue touch synthesizer!
All the details below:
More info: http://bit.ly/QPH9Xe
At this year's Decibel Festival in Seattle, we had the opportunity to sit down and talk with Phil Hartnoll of Orbital, one of the most influential dance music groups of the last twenty-five years. The Grammy Award-winning duo consists of Phil and his brother Paul, both originally from Sevenoaks, England, and they began releasing critically and commercially successful dance singles and albums in the late 1980s and early 1990s.
In this video interview, Phil Hartnoll talks about their early beginnings and individual musical influences (including Kraftwerk, English rock bands like Led Zeppelin and Deep Purple, classic Motown soul records from the US, film scores, and Jamaican ska, reggae and dub), their connection with musical contemporaries The Prodigy and Underworld (who were playing similar acid house and rave club gigs back in the day), the origin of the torch glasses, constantly refining their live setup, using the TR-909 vintage analog drum machine and the Ableton Live controller Griid, the importance of improvisation and playfulness in electronic music performances and sets, and most of all, staying true to oneself and not getting caught up in hype.
We talked to Orbital in the Moog Sound Lab about the sounds they crafted for the new special edition white Moog Slim Phatty Analog Synthesizer.
To hear the sounds they crafted visit Moog's website: http://moogmusic.com/sight-and-sound/sound_gallery
Dance music duo Orbital is one of techno's most celebrated and accomplished partnerships. They pack a punch and we hear songs from their new album, Wonky, when these Brits invade KCRW studios on Morning Becomes Eclectic. Watch / Listen to the full session here: http://www.kcrw.com/music/programs/mb/mb120924orbital
Official Video for 'Wonky' (Feat. Lady Leshurr).
Pre-Order the forthcoming studio album, Wonky :
iTunes : http://bit.ly/AqBhwJ
Amazon : http://amzn.to/xopn6R
Play : http://bit.ly/AAUzBz
HMV : http://bit.ly/y3pyti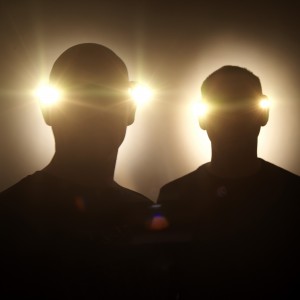 Eight years after the Blue Album (2004) the British dance duo Orbital are back. The brothers Hartnoll are planning an album titled Wonky with the release date April 1. The album was mixed by Flood, known for his collaborations with Depeche Mode and U2, and even Zola Jesus is involved. The first single is called "Never".
Contemporaries of the Chemical Brothers and Underworld, Orbital enjoyed a dazzling 15-year stint before bowing out gracefully in 2005. Raised in suburban Sevenoaks, near the M25 orbital motorway which inspired their name, Paul and Phil began honing their unique brand of homegrown electro long before the acid house boom gave British pop a much-needed kick up its baggy trousers. In their secret sound laboratory, these twin Timelords of techno produced gleaming machine-music classics that sounded like Blade Runner on a Grange Hill budget.
Between 1989 and 2004, Orbital released a string of addictive, eclectic singles including Chime, Style, Belfast, The Box and Satan. Many became evergreen club anthems. Some even became top three hits. During their seven-album career they also worked with an impressively diverse range of collaborators including electro-folk siren Alison Goldfrapp, soundtrack maestro Angelo Badalamenti and Metallica guitarist Kirk Hammet.
Meanwhile, Orbital developed an enviable live reputation, playing knockout mega-shows to huge crowds from Glastonbury and Woodstock, to the Royal Albert Hall. Their music featured on high-profile film scores including The Saint, Event Horizon and The Beach. They also remixed superstar artists including Madonna, Queen Latifah and their all-time robo-pop heroes Kraftwerk.
Since releasing their swansong Orbital opus The Blue Album and disbanding in 2004, both Hartnoll brothers have ventured into new musical territory. Paul took a more orchestral direction with his 2007 solo album The Ideal Condition, while Phil launched his short-lived collaboration project Long Range and carved a thriving career as a DJ. But they never closed the door on Orbital, and demand remains high for their fabled live shows.
"We've never said never," Paul explains. "It's something I suspected would happen, which is why we kept hold of certain key bits of odd equipment.
Iguess the time "never" has now come

Orbital are on their way with new material and during that process Orbital has released a series of clips from their recording process. The above clip is the 12th – Mixing Stage of the album and Flood is announced as the producer.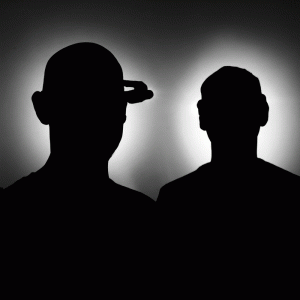 Flood has been confirmed as producer for the new Orbital album. The news was announced by the British brothers Phil and Paul Hartnoll. The band's last album, "Blue Album", already dates from 2004, with the single "Don't Stop Me" / "The Gun is Good" released in 2010. Flood is the professional pseudonym of producer and audio engineer Mark Ellis. Flood's long and varied list of work includes projects with recording acts like U2, Nine Inch Nails, Depeche Mode, Erasure, Nick Cave, PJ Harvey, Sigur Rós, The Smashing Pumpkins, The Killers, and many others. His co-production/engineering collaborations have included projects with Brian Eno, John Fryer, Daniel Lanois, Steve Lillywhite, and longtime collaborator Alan Moulder, with whom he co-founded the Assault & Battery studio complex.
Via SL