July 21, 2013 · Posted in
Uncategorized
·
Comments Off

on Shruthi – Anushri – Minitaur – Analog 4 – Minibrute – MS2000
Live recorded jam session; mainly to demonstrate some analog/hybrid synths.
"Unfortunately since I had only 1 hand free I couldn't tweak that much realtime and also had to move fast on switching between synths, so there might be some delays. Only pre-recorded tracks were the drums and the synth midi tracks, which was basically 1 loop. This is not a worked-out track, but maybe I will do so one day

No effects used, only some minor mastering/compression on the total mix."
May 23, 2013 · Posted in
Uncategorized
·
Comments Off

on Conrad Tao: "iridescence," for piano and iPad – From 'Voyages'
Pre-order the album at http://www.smarturl.it/ConradTaoVoyages
For more info visit http://www.conradtao.com/
This ground-breaking composition, from 18-year-old American pianist/composer Conrad Tao' debut full-length album Voyages, features Conrad using the Reactable Mobile app on his Apple iPad, incorporating both synth lines and real-time processing of his piano playing, via the iPad microphone. Conrad describes the piece as being inspired by the phenomenon of "fractured light, that appears differently depending on what angle you look at it from," while also incorporating the concept of modern technology and its ever-changing development.
Conrad was listed in Forbes' 30 under 30 list of noteworthy musicians in 2011 (the only classical musician featured), and hailed by renowned music critic Harris Goldsmith as "the most exciting prodigy to ever come my way" (Musical America).
"Conrad is the kind of musician who is shaping the future of classical music"
-New York Magazine
May 20, 2013 · Posted in
Uncategorized
·
Comments Off

on Elektron Analog Four & Friends
Live session in Arjen Schat's living room with Elektron Analog Four, Moog Slim Phatty + CP-251 and Waldorf Blofeld.
Elektron Analog Four and Octatrack
May 8, 2013 · Posted in
Uncategorized
·
Comments Off

on BBC: OMD play live for Weekend Wogan
Terry is joined by OMD in the studio to play live.
Tracklisting:
– Dresden
– Enola Gay
Available since: Monday
4 weeks left to listen
Enjoy

April 25, 2013 · Posted in
Uncategorized
·
Comments Off

on Depeche Mode Performs "Soothe My Soul" live at Jimmy Kimmel Show
Jimmy Kimmel Live – Depeche Mode Performs "Soothe My Soul" on the Sony Outdoor Stage
Jimmy Kimmel Live's YouTube channel features clips and recaps of every episode from the late night TV show on ABC.
Subscribe for clips from the monologue, the interviews, and musical performances every day of the week. Watch your
favorites parts again, or catch-up on any episodes you may have missed.
Website: http://www.jimmykimmellive.com
Channel: http://www.youtube.com/jimmykimmellive
Subscribe: http://www.youtube.com/subscription_c…
April 24, 2013 · Posted in
Uncategorized
·
Comments Off

on Infinite Sinewave – Nothing Wasted (Live Performance using Quneo, Ableton, & Massive)
Background details below:
Get the full track @ https://itunes.apple.com/us/album/not…
OR share on your social networks and I'll send you the track. (Message me for details)
April 21, 2013 · Posted in
Uncategorized
·
Comments Off

on Mark Mosher – Live Performance of "Stealth"
Mark Mosher – Live Performance of "Stealth" at Future Fest at Vance Brand Civic Auditorium April 18, 2013
March 12, 2013 · Posted in
Uncategorized
·
Comments Off

on Depeche Mode on Letterman – listen to all the tracks here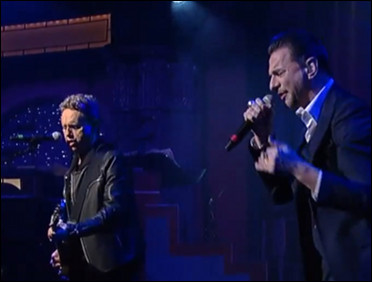 Yesterday evening Depeche Mode performed live on the David Letterman show. For those who missed it last night, you can see a high quality video that got upped a few moments ago right after the jump or in the video player of our mobile app. But more alluring to the fans is probably the fact that the full concert was upped on Soundcloud as well.
The Depeche Mode 'Live On Letterman' webcast aired last night was recorded at the Ed Sullivan Theater in New York and had the following track list:
Intro
Angel
Should Be Higher
Walking In My Shoes
Barrel Of A Gun
Heaven
Personal Jesus
Soft Touch/Raw Nerve
Soothe My Soul
Enjoy The Silence
For many this will be the first time they hear some more new material. Let us know what you think of it.
Note that the deluxe 2CD editions of the new Depeche Mode album are available now at dead cheap prices from Amazon DE ( http://fave.co/ZBjsmM ), Amazon UK ( http://fave.co/ZBjwTv ) and Amazon USA ( http://fave.co/X0hkRP ).
December 17, 2012 · Posted in
Uncategorized
·
Comments Off

on Electronically Yours – Live performance at ElectriXmas, Sweden 2012
Right before Christmas a new and extremely rare electronic music album has hit the shelves.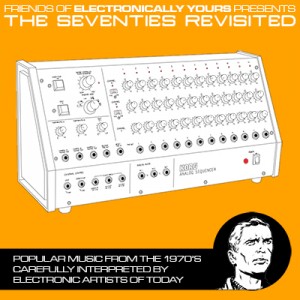 It is a secret group on Facebook called Electronically Yours that has released an album featuring classic 70′s songs and remixed to fit an electronic audience of the 21st century. And it is not an anonymous bunch of musicians on this album – among the secret members you will find Joakim Montelius (Covenant) under his alter ego Tectonic Knights, Eddie Bengtsson with PAGE, Diskodiktator, compute and Steelberry Clones, to name but a few.
Now you can watch them live – this is Electronically Yours as they made their first performance at ElectriXmas in Malmoe, Sweden on December 15th 2012.
On stage in the video: PAGE, independent state, compute and yours truly Steelberry Clones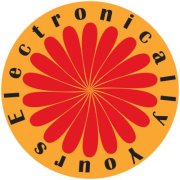 More info here:
http://www.facebook.com/FansOfEY?ref=ts&fref=ts
Here's a quick Ableton Live Tip on how to change the tempo and bpm when you trigger a scene in session view. This is a must know for live performance! Enjoy!
Visit AfroDJMac's site for more stuff like this, including Live Instrument downloads, tutorials and music! http://www.afrodjmac.com