Artist: Depeche Mode
Song: Stripped (Highland Mix)
from the Stripped single release in 1986
Europa Hymn is taken from 'MG', Martin Gore's 16-track electronic instrumental album – out now on Mute. #MGxMG
BUY MG: Digital- http://po.st/MGiTunes
CD- http://po.st/MGCD
2LP + CD- http://po.st/MGLP
MG ONLINE:
http://www.martingore.com
http://www.facebook.com/MartinGore
MG Full album stream playlist: http://bit.ly/MGFullAlbum
'MG' TRACKLISTING
Pinking
Swanning
Exalt
Elk
Brink
Europa Hymn
Creeper
Spiral
Stealth
Hum
Islet
Crowly
Trysting
Southerly
Featherlight
Blade
'Europa Hymn' is the first taste of 'MG' – Martin Gore's upcoming 16-track electronic instrumental album.
Out on April 28th via Mute is the new solo album by Martin Gore, songwriter and founding member of Depeche Mode. Titled "MG" it holds 16 electronic instrumental tracks. Written and produced by Martin Gore, "MG" was recorded following the final dates of Depeche Mode's Delta Machine tour in March 2013 at Gore's home studio in Santa Barbara. After finishing recording "MG", Martin asked Q to mix it. Q previously mixed VCMG's (Martin Gore and Vince Clarke) 2012 album, "SSSS".
Directed by: M-I-E
PRE-ORDER MG:
Digital – http://po.st/MGiTunes
CD – http://po.st/MGCD
2LP + CD – http://po.st/MGLP
MG ONLINE:
http://www.martingore.com
http://www.facebook.com/MartinGore
'MG' TRACKLISTING
Pinking
Swanning
Exalt
Elk
Brink
Europa Hymn
Creeper
Spiral
Stealth
Hum
Islet
Crowly
Trysting
Southerly
Featherlight
Blade
Depeche Mode's Martin Gore has just announced details of a solo album, a 16-track collection of electronic instrumentals called 'MG'.
The album was written and produced by Gore and he's been working on it since the end of the 'Delta Machine' tour in 2013. Gore describes it as a soundtrack to a film "of your own design".
"I wanted to keep the music very electronic very filmic and to give it an almost sci-fi like quality," Gore says. "Music is a necessity for me. I go into the studio at least 5 days a week, every week, so once I had the idea and the template, the process was quick and fun."
"As the album is very electronic and has no vocals, I felt it deserved another persona so decided to carry on the MG concept from the VCMG album," he says.
Why an instrumental album? "As a songwriter, I am aware of the power of words," Martin says. "Especially when they are juxtaposed in the right way with chords and melody. I am also aware of the power of pure music and the emotions that can be created by musical atmospheres and that is what I wanted to capture with this project."
Full track listing. The album will be released on Mute on April 27th.
Pinking
Swanning
Exalt
Elk
Brink
Europa Hymn
Creeper
Spiral
Stealth
Hum
Islet
Crowly
Trysting
Southerly
Featherlight
Blade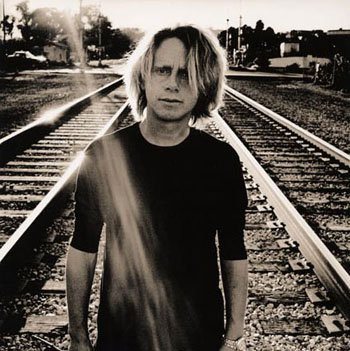 Depeche Mode member Martin L. Gore posted some mysterious info on Facebook yesterday. There was only the picture below and the tag "#MGxMG" …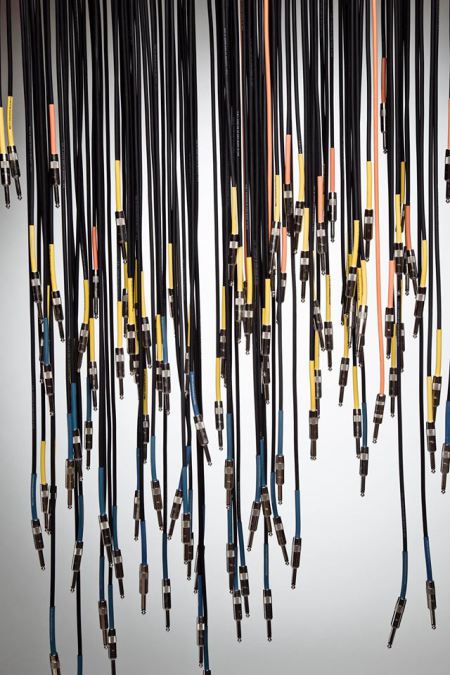 Andy McCluskey from OMD Orchestral Manoeuvres in the Dark talks about Depeche Mode and the US tour at The Rose Bowl
A tutorial on how to use the Elektron Analog 4 and using it to program "Photographic" by Depeche Mode – from the perspective of a seven-year-old kid. In Swedish, filmed in one go. English subtitles are available as well.
00:00:00 Introduction, overview of main functions
00:02:17 Sound selection
00:02:20 Track 1 – Lead
00:02:44 Track 2 – Kick
00:03:04 Track 3 – Bass
00:03:20 Track 4 – Secondary melody
00:03:38 Programming "Photographic"
00:03:34 Track 1
00:05:40 Track 2
00:05:59 Track 3
00:07:19 Track 4
00:08:13 Track 4, again
00:09:05 Song complete!
My 7-year old son started to learn my Elekron Analog Four, and actually got pretty good at it. Since he loves "Photographic" by Depeche Mode (and had been playing it on the piano) he taught himself to program it into the A4.

One day I thought I should just capture what he's doing on video to keep as a memory, and a the same time learn a two-cam setup. This is the result – all filmed in one go. There are English subtitles available in the video as well.
Take it up a notch! http://tinyurl.com/lctm7ra
…by request!
*Watch in HQ for best video/audio quality!
Here's a recreation of the classic bass line from Depeche Mode's "Enjoy the Silence" (Violator!) using DM-style methodologies.
By utilising a step sequencer and a flexible analogue synth (Analogue Solutions Oberkorn & Telemark respectively), you can produce the moving / transitional effects inherent in a complex bass sequence such as this one.
Given the timing of the pattern, the Oberkorn was MIDI-stepped manually (see Midi-Stepping an Analogue Sequencer video for more information) and the pitch transposition was handled via MIDI as well. Alternatively, the pitch could be played live via MIDI.
The key is to take advantage of the precise opening and closing of the filter via Oberkorn CVB.
All settings will ultimately be approximate, as analogue synths will differ from machine to machine. Use the settings as starting points and then tweak away!
Enjoy (the Silence).
Toa Mata Band is known as the World's first LEGO robotic band controlled by Arduino Uno which is hooked up to a MIDI sequencer. In this video, the third episode, the robots are playing some unconventional drum-percussions made by some food packaging are captured by a contact microphone (piezo) and processed in real time in the D.A.W. Ableton Live. A brand new device appears for the first time, it's a moving platform on x-axis, made of Lego bricks, gears and servo motors that permits to move with semitones-steps the tiny synth.
The song is a cover of the famous synth-pop band Depeche Mode, it's a personal tribute to the band who made my days in the 80's.
The performance was recorded live in July 2014.
This video is only a showcase of my works, it's not for commercial
use.
Artwork:Giuseppe Acito
Camera: Luca Zanna for ZeD video project
Music: Martin Lee Gore
Performed: Acito & Toa Mata Band
opificiosonico@libero.it
http://www.opificiosonico.com
https://www.facebook.com/ToaMataBand
https://www.flickr.com/photos/opifici…
https://twitter.com/OpificioSonico