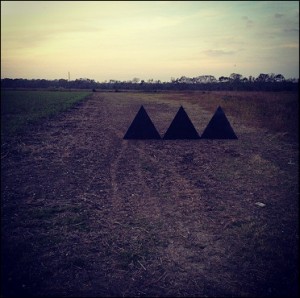 According to Sony Germany, the new Depeche Mode single is called "Heaven" and will be released January 25th in Germany, January 28th in the rest of Europe and January 29th in the states. The 3:53 track will be a teaser for the new studio album to be released in March 2013.
Sony rep stated: "It is not the best track from the album, wait till you hear the entire album."
Enjoy the Silence (Depeche Mode Cover) with Arturia Minibrute, NI Maschine Mikro MK2, Korg Kaoss Pad 3
Swedish electro pop duo Jode are in the production process with Christoffer Berg (Depeche Mode, The Knife, Moby etc) finishing their debut single "Untold". Berg will be mixing and producing. Christoffer Berg just came home from New York and Santa Barbara after spending 6 months with Depeche producing their forthcoming album.
Youtube alias peahix has uploaded this DM cover of Big Muff, details below:
I've had several skeptics weigh in on my various Depeche Mode covers done all on my Yamaha CS01II synth, so I thought I'd make a screen-cap video showing the Cubase session for my rendition of "Big Muff." Here's the mastered version I posted previously: http://www.youtube.com/watch?v=5IiZlvr7fXs
In this version, you can see all my parts, and I solo all the different bits throughout so you can hear how it all comes together. Note that for several sounds there are actually two different tracks that play together to form a composite sound. The CS01II is a pretty limited synth, and in order to more accurately achieve certain sounds, I had to split things into their component parts. The channels that remain muted throughout are just the MIDI parts, which aren't outputting to anything here, since each MIDI track was recorded one at a time via the CS01II to an audio track. Anyway, hopefully this is useful or interesting to someone!!
Yamaha CSo1 II:
The CS01 is a very old but classic analog monosynth from Yamaha. Although originally designed for use by novice musicians or first time synth-buyers, the CS01 has been recognized by today's electronic musicians as one fat little bass machine with simple controls. In a nutshell, the CS01 is simple to use and edit but still has some great features for any situation. It's tiny and portable, it has baby-sized keys and it can run on batteries, and there is a built-in amplifier and speaker which is quite fun.
As for sounds and synthesizing, the CS01 is the perfect monosynth for bubbly and growling bass! It features a very nice 12dB resonant VCF filter. In addition to the oscillators' sine and square type waveforms there is PWM and noise. There are also LFO controls, glissando (like portamento), a typical ADSR envelope generator, pitch & mod wheels and even a breath controller input. A CS01 mkII (pictured below) was later released by Yamaha soon after the original. It featured an improved 24dB resonant VCF (filter) with adjustable slider control over resonance instead of switchable on/off resonance as found on the original. The CS01 mkII is also identifiable by its black case with green letters.

"You have to know people to build the one car — Der Golf. Das Auto. Enjoy the new tv commercial and discover different cover versions of the famous Depeche Mode Song "People are People". If you look closely, you might spot a celebrity."
And the celebrity? Dave Gahan of course

Shake the Disease (Martin Gore demo) cover.
"I noticed he recorded it mainly with a Yamaha DX7. In fact, he used six cartridge preset sounds (that I switched live). So I decided to recreate it. None of the backtrack sounds were recorded with MIDI or other clock resources."
All sounds (*unless stated): Yamaha DX7.
Bassline synth: Roland Promars MRS-2
Drumbox: Boss DR55 (sampled)
Backtrack recorded on a Revox B77 MkII.
Composed by Martin L. Gore
Music video by Depeche Mode performing In-Studio Collage 2012. (C) 2012 Venusnote Ltd.
Tour dates:
Join DM live from Paris tomorrow at 1:30pm CET (12:30pm UK) for a special announcement. Live stream at depechemode.com.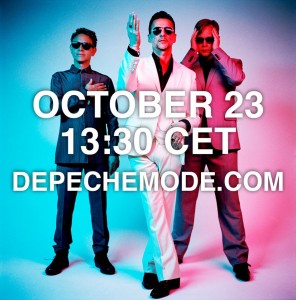 Out now for the US market is the Tangerine Dream album "Under Cover" via Cleopatra Records. The 14-track collection features founding Tangerine Dream member Edgar Froese and the band re-imagining songs from David Bowie, The Beatles, The Eagles, Chris Isaak, Pink Floyd, Kraftwerk, the Goo Goo Dolls, Leonard Cohen, Depeche Mode, and more.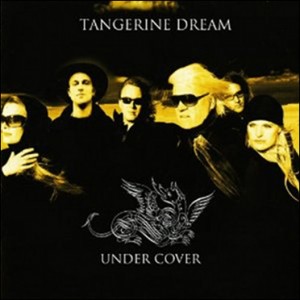 If you want to hear what to expect, you can already check out "Space Oddity".
Each member of the band selected the tracks that resonated the best with them. Froese chose "Everybody Hurts," Space Oddity," and "Heroes" on which he played synth, mellotron, and provided vocals. Percussionist/drummer Iris Camaa selected "Wicked Game," "Hotel California," and "Iris." Flutist and singer Linda Spa chose "The Model," "Suzanne," and "Forever Young." Thorsten Quaeschning, main vocalist and synth/guitar player, chose "Cry Little Sister," "Precious," and "Hallelujah." Guitarist Bernhard Beibl elected to cover "Norwegian Wood" and "Wish You Were Here."
"Under Cover" track list:
Cry Little Sister (Gerard McMann)
Everybody Hurts (REM)
Precious (Depeche Mode)
Space Oddity (David Bowie)
The Model (Kraftwerk)
Wicked Game (Chris Isaak)
Hotel California (The Eagles)
Suzanne (Leonard Cohen)
Heroes (David Bowie)
Forever Young (Alphaville)
Iris (Goo Goo Dolls)
Norwegian Wood (The Beatles)
Hallelujah (Leonard Cohen)
Wish You Were Here (Pink Floyd)
You can order the album on Amazon USA, Amazon UK and Amazon DE.
Via SL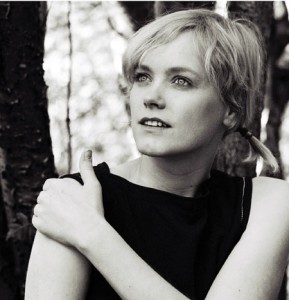 A while back Twitter followers of Vince Clarke could read that he had started a collaboration with the 36-year old Norwegian singer Ane Brun. The collaboration resulted in a cover of the Depeche Mode song "Fly On The Windscreen". The song is included in the the trailer for the newest book, "The Blessed", by Tonya Hurley, the New York Times best-selling author of the ghostgirl series.  It's not the first time she tackles an electropop song. In the past she also covered Alphaville's "Biog in Japan".
In case you wonder who Ane Brun is, she was born and raised in a rather musical family and is the daughter of Jazz singer and pianist Inger Johanne Brunvoll. Since 2003 she has recorded eight albums, six of which are studio albums (including a collection of duets) and one live DVD. She has lived in Stockholm, Sweden since 2001, where she writes, records and runs her own label Balloon Ranger Recordings. Ane also featured as one of the guests on Peter Gabriel's 2011 studio album "New Blood", singing on the re-recorded version of "Don't Give Up", recorded in 2010. She was subsequently invited to perform with him as support act and back-up singer on the "New Blood" tour throughout 2010.
Via SLmag