Take it up a notch! http://tinyurl.com/lctm7ra
…by request!
*Watch in HQ for best video/audio quality!
Here's a recreation of the classic bass line from Depeche Mode's "Enjoy the Silence" (Violator!) using DM-style methodologies.
By utilising a step sequencer and a flexible analogue synth (Analogue Solutions Oberkorn & Telemark respectively), you can produce the moving / transitional effects inherent in a complex bass sequence such as this one.
Given the timing of the pattern, the Oberkorn was MIDI-stepped manually (see Midi-Stepping an Analogue Sequencer video for more information) and the pitch transposition was handled via MIDI as well. Alternatively, the pitch could be played live via MIDI.
The key is to take advantage of the precise opening and closing of the filter via Oberkorn CVB.
All settings will ultimately be approximate, as analogue synths will differ from machine to machine. Use the settings as starting points and then tweak away!
Enjoy (the Silence).
Toa Mata Band is known as the World's first LEGO robotic band controlled by Arduino Uno which is hooked up to a MIDI sequencer. In this video, the third episode, the robots are playing some unconventional drum-percussions made by some food packaging are captured by a contact microphone (piezo) and processed in real time in the D.A.W. Ableton Live. A brand new device appears for the first time, it's a moving platform on x-axis, made of Lego bricks, gears and servo motors that permits to move with semitones-steps the tiny synth.
The song is a cover of the famous synth-pop band Depeche Mode, it's a personal tribute to the band who made my days in the 80's.
The performance was recorded live in July 2014.
This video is only a showcase of my works, it's not for commercial
use.
Artwork:Giuseppe Acito
Camera: Luca Zanna for ZeD video project
Music: Martin Lee Gore
Performed: Acito & Toa Mata Band
opificiosonico@libero.it
http://www.opificiosonico.com
https://www.facebook.com/ToaMataBand
https://www.flickr.com/photos/opifici…
https://twitter.com/OpificioSonico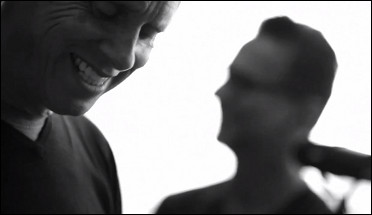 A new tour, a new live DVD, the recipe is well known by now. Out in September is a brand new Depeche Mode live DVD including the 2 concerts the band gave on 25 and 27 November 2013 at the Berlin O2 World venue during their Delta Machine Tour. The film direction is again in the hands of Anton Corbijn. More details will be revealed soon as there is as of yet no officialword out yet. A Blu-ray is expected to be released.
Classic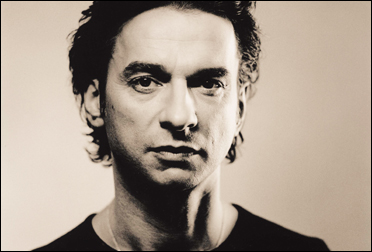 UK chamber folk outfit SixToes will see the follow-up to their 2008 debut "Trick Of The Night" released on July 14 on Toe Music and titled "The Morning After". The album will feature the song they recorded with Depeche Mode's Dave Gahan: "Low Guns". The song was released last year as a single.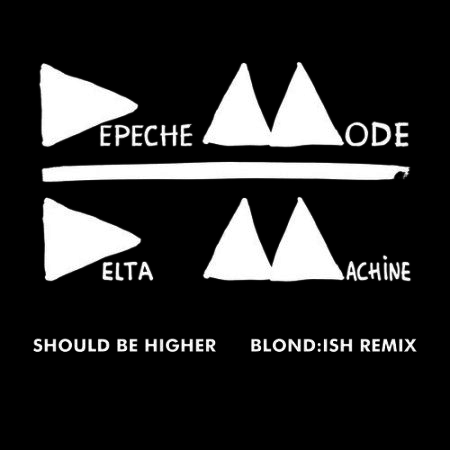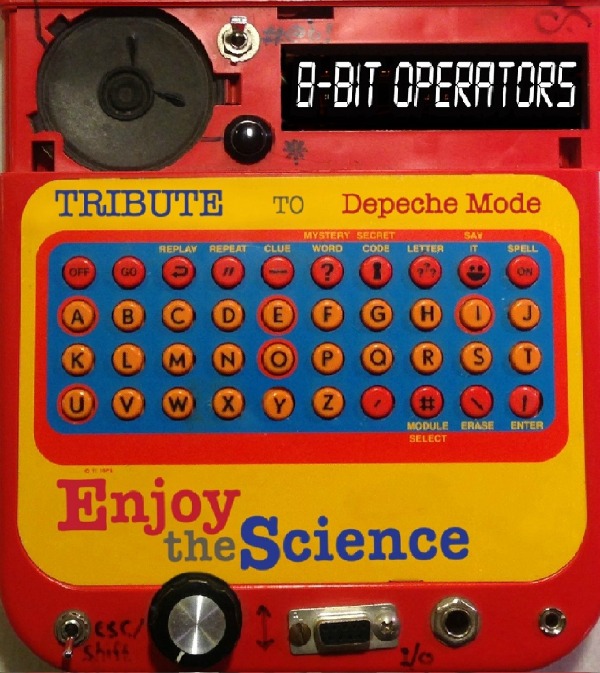 15-track collection of "highly musical, lo-bit video-game hardware re-imaginings" of some of the band's best-known songs from the past 30 years.
The album is due out June 10 and includes acts such as gameboymusicclub, ComputeHer, crashfaster, GOTO80 and Naomi Sampler, with tracks covered ranging from "But Not Tonight" and "Behind the Wheel" to "Boys Say  Go," "Dreaming of Me," "Never Let Me Down Again" and more.
Tracklist: 8-Bit Operators, Enjoy the Science: Tribute to Depeche Mode
1. Bacalao, "But Not Tonight"
2. Herbert Weixelbaum, "Enjoy The Silence"
3. GOTO80, "Boys Say Go"
4. Matt Nida feat. Lisa Schumann, "Policy of Truth"
5. ComputeHer, "Strangelove"
6. gwEm, "Martyr"
7. Laker feat. ONTBG, "Clean"
8. 8-Bit Operators, "Photographic" (Megamix)
9. Patokai, "New Life"
10. Aonami, "(Set Me Free) Remotivate Me"
11. crashfaster, "Never Let Me Down Again"
12. gameboymusicclub, "Dreaming Of Me"
13. Naomi Sample, "Somebody"
14. Yerzmyey, "I Just Can't Get Enough"
15. Inverse Phase, "Behind The Wheel"
The album, to be released on CD and digitally, is available for pre-order now.
This is the same Depeche Mode cover you can find on 'PanzerLyu' channel, but now with the vocal line.
The singer is the one of the band Blue Orphans
https://www.youtube.com/channel/UCBKa…
Set up
Synths:
Arturia Microbrute
Korg Volca Bass
Korg Volca Beats
Korg Kaossilator2
Mixer:
Behringer Xenyx Q802USB
Behringer MicroMIX MX400
Audio interface:
Behringer U-CONTROL UCA222
Voice overdubbed with Audacity Software
PanzerLyu has made this  DM cover, video description below:
One of my favourite songs of Depeche Mode, from a great LP "Music for the masses"
Instrumental version.
no DAW , no overdubbing.
An instrumental version of Depeche Mode – Shouldn't Have Done That using Elektron Analog Four and Roland Aira TR-8.