'Stop! (Vince Clarke Sync 82 Mix)' is taken from the forthcoming compilation 'Always – The Very Best Of Erasure' which will be released in October to celebrate Erasure's 30th anniversary.
Featuring music from all stages of the band's career – including 'A Little Respect', 'Blue Savannah', 'Drama!', 'Always', 'Breathe' 'Love To Hate You' and 'Elevation' – the compilation will be released on October 30th.
'Always – The Very Best Of Erasure' will be available in a 1-CD Digipak edition as well as in an expanded 3-CD deluxe hardback book format including remixes from Moby, William Orbit, BT and The Grid (Richard Norris with Dave Ball of Soft Cell) alongside 4 brand new mixes.
2015 sees the band marking their 30th anniversary and Mute are celebrating that with a series of special releases this month kicking off with 'Sometimes (2015)' on October 2013, which sees the duo updating their classic single, followed by Always – The Very Best Of Erasure which will be released a week later on October 30. These special releases will continue into 2016 and until the anniversary of their debut album, Wonderland.
The compilation will be released on CD, download and in a deluxe CD boxset, containing a number of their classic singles. There will be two further discs of remixes, packaged in a hardback book with a booklet and a selection of archive photographs. These remixes include classics from Moby and William Orbit, as well as newer edits by Grumbling Fur, Vince Clarke and more. Keep your eyes peeled on these pages also very soon for a Strange World Of… feature on Erasure.
PRE-ORDER 'ALWAYS – THE VERY BEST OF ERASURE'
3-CD EDITION:
Lexer Music – http://po.st/Erasure3CDDirect
Amazon – http://po.st/Erasure20153CD
iTunes – http://po.st/ErasureAlways3CD
1-CD EDITION:
Lexer Music – http://po.st/ErasureCDDigiDirect
Amazon – http://po.st/Erasure20151CD
iTunes – http://po.st/ErasureAlways1CD
Kent vs Visage remix.. Mixed by the Danish DJ named Morten Trøst ( Trust )
Brinn pengar brinn
Jag lovar du betyder nånting
Du orkar ta dig igenom det här
Du räcker till, så var den du är
Brinn pengar brinn
Jag vet att du är värd någonting
Du är hoppet i ett IQ-fritt land
Du är drömmarna jag drömmer ibland
Visst känns det som att kärleken väntar
Visst känns det som att kärleken väntar
Brinn hjärtat brinn
Du vet du kan förändra allting
Det blåser genom staden i natt
Hör du sanningen, den lät som ett skratt
Brinn hjärtat brinn
Vår fiende är rädd om sitt skinn
Det räcker med en gnista ett bloss
Dom skulle vilja vara som oss
Visst känns det som att kärleken väntar
Visst känns det som att kärleken väntar
Album: Industrial Complex (Limited Edition) (2010)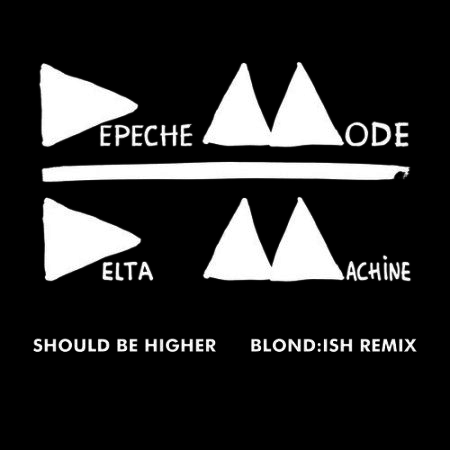 How To Get Started With Vidibox for your iPad
vidibox is a new and different kind of video remixing app for iPad that lets users create real-time music and video projects from an intuitive drum pad interface. 

It gives DJs, VJs, installation artists, digital storytellers, video mashup fans and music lovers the ability to express themselves easily with intuitive, professional quality video and audio mixing.
Features:

• Transparent drum pad interface. Slots can contain audio, video or both. 
• Easy media import and arranging via drag and drop to slots. 
• Audio and video can be imported separately.
• Play up to 16 tracks simultaneously, freestyle or quantized to the BPM.

• An automatic video composition engine displays multiple videos at once.
• Choose from several video composition layouts.
• Audio and video FX bank.
• Trim and organize media with simple, intuitive gestures.
• Hold, trigger or loop media.
• External screen support to display projects with the app hidden.
• Record videos of performances in real time and easily share them. 
• Compress vidibox projects and share them on Dropbox.
• Audiobus support.
• MIDI in/out support via CoreMidi.
John '00' Fleming sits in for a Computer Music Producer Masterclass session. This entire series discusses the process of remixing Jean Michel Jarre's famouse "Oxygene" track. Part one, John discusses how he worked with his partner sharing files due to long distance, how he prefers to design his own pad sounds versus flipping through pre-sets and the benefits there-of.
Follow John 00 Fleming and JOOF Recordings:
http://www.john00fleming.com/
http://www.facebook.com/pages/John-00…
http://twitter.com/John00fleming
http://soundcloud.com/john00fleming
Electronic Beats by Telekom & Volkswagen present the Yellofier Remix Contest 2014.
Make music, win a car, check yellofier.com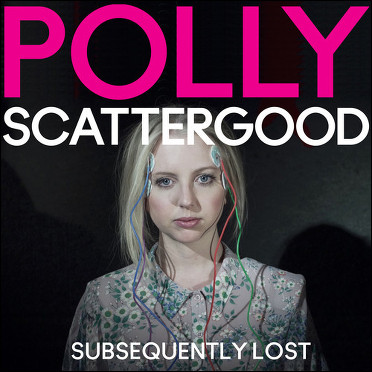 The new single by Polly Scattergood, "Subsequently Lost", has received the remix treatment from Vince Clarke. To be released on March 11th, 2014 the single is taken off Scattergood's latest album "Arrows" which is out now. Other remixes have been executed by Chad Valley, Can Love Be Synth, LissVik and our buddies from Parralox.
Below you can already listen to the Dan LissVik remix.
2014. Original by Tears for Fears. Remix by Jordan Passmore.
Giorgio Moroder shared this new remix, by JAIA, of the classic theme, The Chase, from his Midnight Express soundtrack
JAIA remix of GIORGIO MORODER's "The Chase", from the soundtrack Midnight Express.
Courtesy of : EMI publishing & Giorgio Moroder
Label : Tribal Vision Records
Check out the JAIA Minight remix too http://youtu.be/u0spdSuXyoE
Get it on Beatport http://www.beatport.com/release/the-c…
Giorgio Moroder links:
http://www.facebook.com/GiorgioMorode…
http://www.giorgiomoroder.com/
http://www.twitter.com/GiorgioMoroder
http://www.soundcloud.com/giorgiomoro…