Alkohol und Zigaretten
Instrumental from Georgio – Chase, featured in the 1978 film Midnight Express
Buy 74 is the New 24 on iTunes: http://smarturl.it/74ItN24iT
Listen to 74 Is the New 24 on Spotify: http://smarturl.it/74ItN24Sp
Buy 74 is the New 24 on Amazon: http://smarturl.it/74ItN24Am
Music video by Giorgio Moroder, Andromeda Software Development, and Jai Friedman-Lewis 74 Is the New 24. (C) 2014 Giorgio Moroder Music LCC under exclusive license to Sony Music Entertainment Sweden AB
After a memorable collaboration with Daft Punk on 2013's Random Access Memories, electronic music legend Giorgio Moroder is back, releasing his first album of solo material in over 30 years. Announced today, the album is set to drop in spring 2015 on Sony/RCA and features a new batch of notable collaborators including Britney Spears, Sia, Kylie Minogue, Charli XCX, and more. Alongside the album announcement comes a new video for the track "74 is the New 24," premiering exclusively on The Creators Project.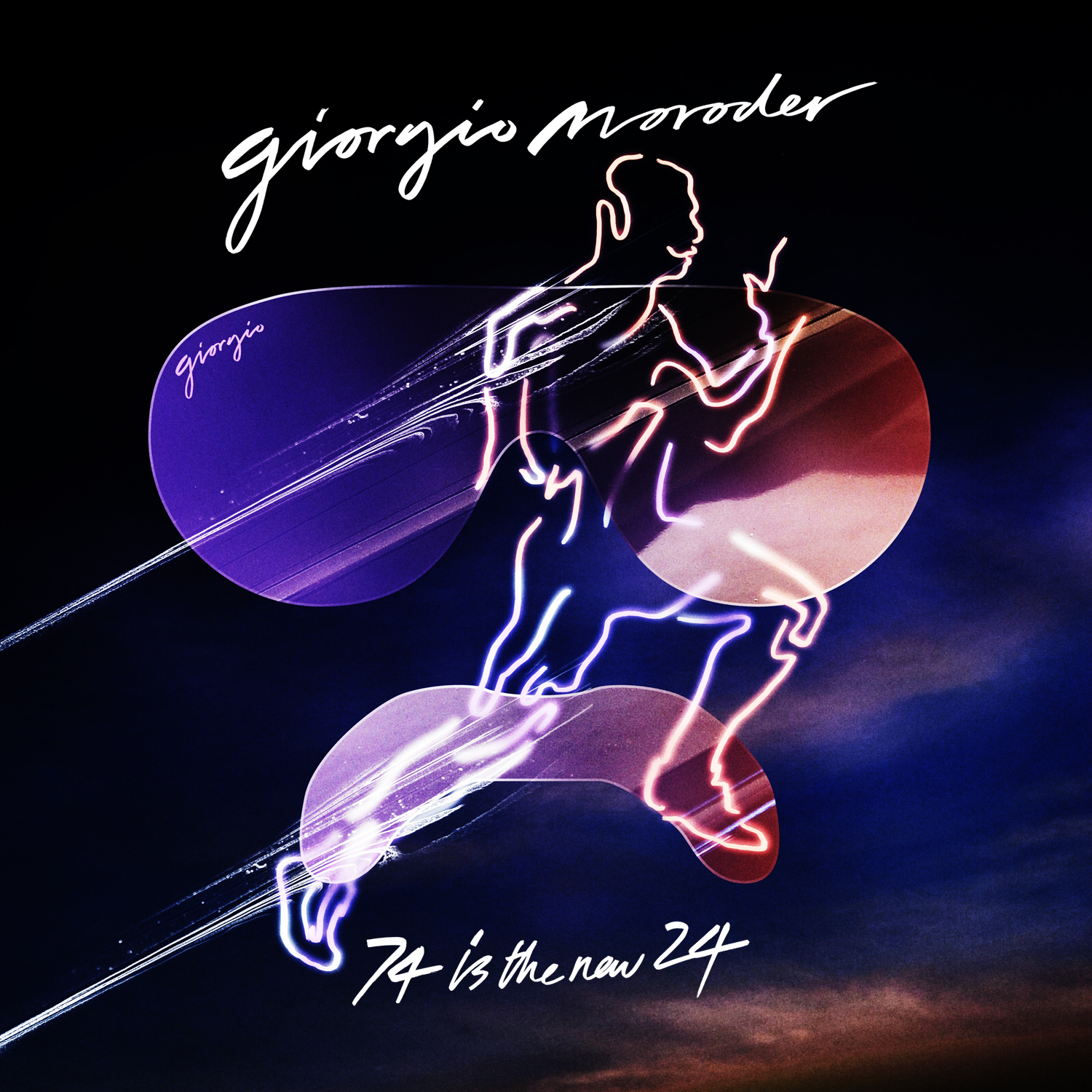 The video, directed by Jai Lewis with help from Andromeda Software Development, is a striking digital landscape of beautiful, strange images that demand rewatching. "We wanted to achieve that Giorgio Moroder 'retro-future' feel," explains Lewis, who is also collaborating with Moroder on a 2015 DJ tour. Lewis continues: "His attention to detail is especially sharp and the sheer amount of time dedicated to this production will surely reflect this. I don't know how this man has the energy to tour, work on an new album, be a family man, and last of all, musical pioneer." The Creators Project spoke to the man himself, Giorgio Moroder, about his career, creative process, and influence on modern music.
DJ VINJAY vs DAFT PUNK Feat. GIORGIO MORODER – "GIORGIO BY MORODER" (Live on Synthesizers) with hardware instruments.
FREE DOWNLOAD (Soundcloud) : https://soundcloud.com/djvinjay/lives…
STUDIO SETUP
– 1 Microkorg Vocoder XL
– 1 Electribe Korg MX
– 1 Electribe Korg SX
– 1 Electribe Korg Em 1
– 1 Electribe Korg Ea 1
– 1 Electribe Korg Er 1
– 1 Midi-Usb Keyboard M-Audio Oxygen 8V2
– 1 Mixer Peavey 8
– 2 Cdj Cmx 3000 Pioneer
– 1 Behringer Tweakalizer Dfx 69
– 1 Pioneer Efx 500
– 2 Monitor Studio HS 80M Yamaha
– 1 Headphone AKG 240 MKII
– 1 External Sound Card ASIO Presonus Firebox
– All the Drum-Machines, Samplers, Keyboards and Synthesizers used in this video are programmed and played by DJ VINJAY.
– Music performed and recorded by
DJ VINJAY @ VinGas Studio (Spain).
– Original theme of the video "Giorgio By Mororder" by Daft Punk feat. Giorgio Moroder.
Giorgio Moroder  has released a new track, Giorgio's Theme.
The track is being released as a free download as part of Adult Swim's 2014 summer singles program, which will be releasing one free digital single per week through September 22.
It will be available as a free download via the Adult Swim site starting on June 9th.
Live from Moogfest 2014 http://moogfest.com
Billboard's Kerri Mason got to chat with disco legend Giorgio Moroder about last years world-wide smash album from the robotic, helmet wearing French duo.
The track Giorgio by Moroder features on Random Access Memories. Its a collage of the results of a 2 and a half hour chat Moroder had with them that was edited down to a 9.30 pop edit!
"I spoke for about two and a half hours and they said, 'That's it,'"  Moroder recalls. When he asked what they'd do with it, they answered, "We cannot tell you."
Giorgio Moroder / Riva Lima
Korg N364
EMU 1×1 USB MIDI
Chronologie 4
All sounds are made in Korg N364, not vstis, not samplers, only external daw sequencer
Giorgio Moroder shared this new remix, by JAIA, of the classic theme, The Chase, from his Midnight Express soundtrack
JAIA remix of GIORGIO MORODER's "The Chase", from the soundtrack Midnight Express.
Courtesy of : EMI publishing & Giorgio Moroder
Label : Tribal Vision Records
Check out the JAIA Minight remix too http://youtu.be/u0spdSuXyoE
Get it on Beatport http://www.beatport.com/release/the-c…
Giorgio Moroder links:
http://www.facebook.com/GiorgioMorode…
http://www.giorgiomoroder.com/
http://www.twitter.com/GiorgioMoroder
http://www.soundcloud.com/giorgiomoro…