Background video description:
Several people have asked me to teach how to program the Daft Punks' "Revolution 909" pattern, so here it is.
The first ever documentary film on the most secretive duo in the world. The epic story of two uncompromising artists. With the participation of their closest collaborators and friends from Pharrell Williams to Nile Rodgers, Giorgio Moroder, Kanye West, Michel Gondry, Paul Williams, Peter Lindbergh, Leiji Matsumoto and Pete Tong.
Daft Punk Unchained, directed by Hervé Martin Delpierre, is the first independent film which explores an exceptional pop culture phenomenon of the last twenty years: Daft Punk. Between fiction and reality, magic and secrets, theatricality and humility, Thomas Bangalter and Guy-Manuel de Homem-Christo have created a unique artistic universe. Throughout their career they have remained determined to control every link in the chain of their creative work. The film highlights key moments of their story, from their first school band in Paris to their historic concert at Coachella festival in 2006 and their spectacular triumph at the 2014 Grammy Awards for the album « Random Access Memories ». In an era of globalisation and the expansion of social media, they have refused to show their own faces and they orchestrate every detail of their appearances as robots. The documentary includes archives of radio interviews with Daft Punk, rare footage and exclusive interviews with their friends and close collaborators from Pharrell Williams to Nile Rodgers, Giorgio Moroder, Kanye West, Michel Gondry, Paul Williams, Peter Lindbergh, Leiji Matsumoto and Pete Tong.
A BBC Worldwide France production, 2015
Credits:
FEATURING Pharrell Williams, Kanye West, Nile Rogers, Skrillex, Giorgio Moroder, Michel Gondry, Pete Tong, Leiji Matsumoto, Paul Williams, Peter Lindbergh, Joseph Trapanese, Pedro Winter
DIRECTOR: Hervé Martin Delpierre
WRITERS: Hervé Martin Delpierre, Marina Rozenman
PRODUCER: Patrice Gellé – BBC Worlwide France
EXECUTIVE PRODUCER: Jean-Louis Blot – BBC Worlwide France
All the latest news and release dates on the official BBC Worldwide's pages:
#DaftPunkUnchained
International distribution BBC Worldwide: http://www.bbcworldwidemusic.com/daft…
Facebook: http://facebook.com/daftpunkunchained
Twitter: https://twitter.com/daftpunkunchd
Subscribe to the BBC Worldwide channel: http://www.youtube.com/subscription_c…
BBC Worldwide Channel: http://www.youtube.com/BBCWorldwide
This is a channel from BBC Worldwide who help fund new BBC programmes.
Recorded live @BBCMaidaVale by 'Introducinglive'.
http://facebook.com/introducinglive
http://twitter.com/introducinglive
http://soundcloud.com/introducinglive
http://www.introducinglive.com
Introducing are a unique live prospect. Playing Daft Punks 'Discovery' album from 2001, live from start-to-finish, this six piece band stage whole albums previously thought unperformable. Their first project was DJ Shadow's sample based classic 'Endtroducing', and now they have done their homework to nail every last robotic detail of the French duo's massive album live on Radio 1.
The band consists of a range of world class sessions musicians, sound engineers and actors in order to make it all happen, spending months to perfect sounds, and tackle this seemingly impossible feat.
Continually selling out London's JazzCafe, venues up and down the country, and Big Top Stage slots at Bestival, Introducing grabbed the attention of Rob da Bank, now a big supporter of the band, who subsequently booked them for a Maida Vale session at BBC Radio 1, August 17th.
Tracklist:
Robot Rock
One More Time
Aerodynamic
Digital Love
Harder, Better, Faster, Stronger
Crescendolls
Daftendirekt
Revolution 909
Phoenix
Teachers
Fresh
High Fidelity
Oh Yeah
Around the World
Da Funk
Burnin'
Rock 'n Roll
Rollin' '& Scratchin'
High Life
Superheroes
Veridis Quo
Voyager
Face to Face
Too Long
Technologic
Human After all
Give Life Back to Music
Beyond
Instant Crush
Loose Yourself to Dance
Giorgio by Moroder
Get Lucky
Fragments of Time
Contact
Derezzed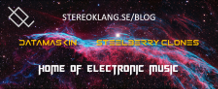 DJ VINJAY vs DAFT PUNK Feat. GIORGIO MORODER – "GIORGIO BY MORODER" (Live on Synthesizers) with hardware instruments.
FREE DOWNLOAD (Soundcloud) : https://soundcloud.com/djvinjay/lives…
STUDIO SETUP
– 1 Microkorg Vocoder XL
– 1 Electribe Korg MX
– 1 Electribe Korg SX
– 1 Electribe Korg Em 1
– 1 Electribe Korg Ea 1
– 1 Electribe Korg Er 1
– 1 Midi-Usb Keyboard M-Audio Oxygen 8V2
– 1 Mixer Peavey 8
– 2 Cdj Cmx 3000 Pioneer
– 1 Behringer Tweakalizer Dfx 69
– 1 Pioneer Efx 500
– 2 Monitor Studio HS 80M Yamaha
– 1 Headphone AKG 240 MKII
– 1 External Sound Card ASIO Presonus Firebox
– All the Drum-Machines, Samplers, Keyboards and Synthesizers used in this video are programmed and played by DJ VINJAY.
– Music performed and recorded by
DJ VINJAY @ VinGas Studio (Spain).
– Original theme of the video "Giorgio By Mororder" by Daft Punk feat. Giorgio Moroder.
Mutable Instruments Ambika + Genome MIDI Sequencer
This is a cover for TRON: Legacy Derezzed by Daft Punk. Using the iPad as a MIDI sequencer for MI Ambika.
In this video you can see a very nice aspect of the Ambika: it can act as 6 monosynths at the same time, recording each synth voice with a different MIDI channel, which is what I did for this video. As you can see, you're able to tweak several parameters from different section within the same page (Performance Page).
I'm tweaking the following parameters:
First row – osc1 para / osc2 para / osc2 pitch / bitcrush amount
Second row – filter cutoff / filter resonance / 2 others not used
I hope you enjoy it!
Before anyone asks… this is a 6x SMR4 Ambika.
Cover of Daft Punk's theme "Around the world", performed and recorded entirely on iPad using Caustic 3 app.
Original video and audio here: https://www.youtube.com/watch?v=s9Msz…
The instruments used were: two beatboxes for the drums and claps (default preset "Drums", slightly tweaked), four subsynths (bass, vibes, synth and noise effect), one vocoder, one kssynth and one fmsynth for guitars. Some effects and lots of automation.
I included the music video as background of the audio for reference and to show the precise timing. Sorry for the bad quality of the image.
(c) 2014 Talicopow
Billboard's Kerri Mason got to chat with disco legend Giorgio Moroder about last years world-wide smash album from the robotic, helmet wearing French duo.
The track Giorgio by Moroder features on Random Access Memories. Its a collage of the results of a 2 and a half hour chat Moroder had with them that was edited down to a 9.30 pop edit!
"I spoke for about two and a half hours and they said, 'That's it,'"  Moroder recalls. When he asked what they'd do with it, they answered, "We cannot tell you."
Watch Joe Hanley, the creator of Syntorial, walk you step-by-step through the programming of the the synth lead from Daft Punk's "Derezzed".
Download preset, MIDI file, and synth at www.syntorial.com/tutorials.php#tut4
This is 'R3D electronics' cover of Da Funk by Daft Punk. It was made using LSDJ for Game Boy.
Enjoy!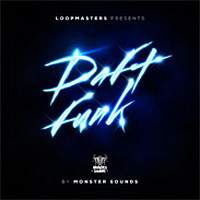 Monster Sounds has launched Daft Funk, a sample pack featuring lovingly crafted riffs, loops, beats and multi's all busting with the distinctive bumping swagger that we all know and love as the grooving soulful sound of French electronica.
Some of the most iconic dance music of the last 20 years has come from the shores of France leading the filter electro sound, basing the tracks around a straight four to the floor groove with a heavy disco funk soul influence, but bringing a contemporary electronic sound into the mix with house production techniques and sounds.

Many of these popular releases have relied on sampling the main groove from records to capture the live feel and vibes from the original 70s and 80s classic records' which is a risky business and can lead to long legal battles if the sample is not cleared – with Daft Funk you can avoid these hassles and get straight to the funk!

We have thrown down a huge set of grooves, from beats to bass lines, keys and funky guitar licks that Niles himself would be proud of. Mixing the full grooves together then give you the chance to filter and mash them up as if you were sampling from a record which is the key to capturing the sound of sampling records, as the way your filters react to the full loops is much more authentic if all the instruments are playing together. To give you full flexibility we have given many of the grooves split down in to individual parts also to allow you to build your own grooves.
Daft Funk is available to purchase for £29.95 GBP. Individual parts are sold separately.