Live recording from a studio somewhere in France
Keep it coming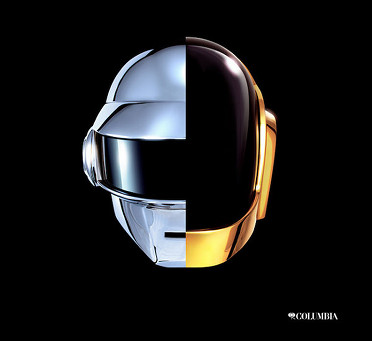 The French act Daft Punk are preparing their return to the dance scene… with an image. That's right, the big news today was a new image posted on their website, but the band also confirmed their new deal with record label Columbia. Apparently that was enough to make the official Daft Punk site crash.
Daft Punk are expected to release their 4th album somewhere in 2013 with new material hitting the download stores somewhere in Spring, if we have to believe collaborator Nile Rogers.
More info soon, hopefully with something more than an image.
Via SL
Background video description:
A synthy cover of the M83 x Big Black Delta remix of Daft Punk's "Fall"….using just the Prophet 12 splits and Tempest (in playlist mode). More music at http://peterdyer.net/
Once again, the creative and talented Carson Day jammed on this w/ me at Namm '13, tweaking the Tempest live, but since no video emerged of it, I wanted to share the sounds, as it was an absolute blast to play, and I've got to hand it back for now. I'll try to abstain from anymore Tron OST or covers of remixes for a while.

Daft Punk/Da Funk Program by Roland TB-303
Background description:
www.atomosynth.com
Hello this is my cover of Daft punk derezzed, using the AtomoSynth Krakken analog synthesizer for the lead (great for knob tweaking !!), a MkorgXL for the sub bass and Motif for the 909 drums, all sequenced by midi and recorded in Cubase in one take…
Remake of the Daft Punk Track 'Tron Legacy', created with G-Stomper 2.0 Drum Machine for Android using the new piano controls
(Device: Samsung Galaxy Tab 10.1)
"Big Respect to Daft Punk for creating this awesome Track."
G-Stomper is a highly optimized Drum Machine/Groovebox for doing electronic live performances on your Android device.
https://play.google.com/store/apps/details?id=com.planeth.gstomperdemo
https://play.google.com/store/apps/details?id=com.planeth.gstomper
Official Website:
http://www.planet-h.com/gstomper/
Chip tune version of Daft Punk's Tron Legacy:
"I loved the Tron films and Daft Punk, so I figured why not do a chiptune version


BTW I made this with the sunvox app on my iPod, not my computer!"
—-Download Link Below—–
Tron Legacy Chiptune (FLAC):
http://www.mediafire.com/?nzhpyl7grro4lf0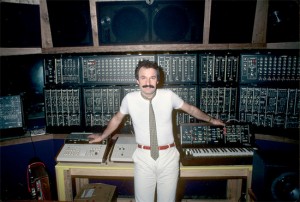 Synth and disco pop legend Giorgio Moroder has hooked up with Daft Punk during the recording of the French duo's new album.
During an interview at the International Music Summit in Ibiza, he revealed that he'd laid down a "rap", as part of the sessions for the long awaited follow up to Daft Punk's 2005 album Human After All. According to Moroder, the duo invited him to talk about his life in a vocal booth filled with a range of microphones old and new (all the way from the 60s to today). The engineer explained that the mic they would end up using would depend on what decade of his life he was talking about. When Moroder quizzed the engineer as to whether or not anyone would actually be able to tell the difference anyway, he was assured "They will know".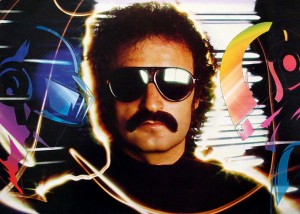 Such a painstaking/self-indulgent approach to one vocal performance might perhaps shed a little light on why the new album from the duo is taking so long to emerge. They're reported to have drafted in some other heavyweight names too – Nile Rodgers of Chic recently revealed that he's been involved, and earlier this year American songwriter Paul Williams (the man behind hits for the Carpenters, among others) mentioned that he had also been writing songs for the duo. No word yet on when the album in question is likely to arrive; more news when we have it.
Classic video from the "pioneer" of Disco.
Taken from the E=MC² album.
We of course all new that some people would enjoy the challenge to make some music on the Google Moog synth

Daft Punk cover performed on today's interactive 'Google Doodle'.
Percussion performed on Korg Monotribe.
http://www.twitter.com/brettdomino
http://www.brettdomino.com
And by the way here's another one from Jordan Rudess:
And of course Moog has to try it out as well:
In celebration of Bob Moog's Birthday Google created a web based synthesizer for the world to enjoy. Moog's Chief engineer, Cyril Lance, overviews the doodle' s capabilities to help you get started crafting sounds. Now everyone can explore the wonders of subtractive synthesis and express their creativity by sculpting sounds. Remember, experimentation and learning will reward you with a lifetime of rich synthesizer experiences. #celebratebob
Enjoy !