Daft Punk continues to feed us with teasers ans snippets for their upcoming album…Is the album really going to be that great even Guy-Manuel de Homem-Christo says "its supposed to really suck".
Stay tuned for Pitchfork's Cover Story on Daft Punk. Featuring images by Nabil.
A look at the collaborators behind Random Access Memories, the
new album from Daft Punk. Episode 1: Giorgio Moroder.
Pre-order on iTunes: http://smarturl.it/RAMiTunes
The Collaborators, a series by The Creators Project with direction from Ed Lachman. http://randomaccessmemories.com/
The Creators Project is a partnership between Intel and VICE:
http://thecreatorsproject.com/
Pre-Order Random Access Memories, in-store 5/21/13:
iTunes: http://smarturl.it/RAMiTunes
Amazon (CD/LP): http://smarturl.it/ram-amazon
Direct (CD/LP): http://www.myplaydirect.com/daft-punk
Background video description:
I tried adding in a simple effect in this one around 2:33 so check it out. Another of my favorite Daft Punk songs. Enjoy!
New set of videos that I've entirely devoted to Daft Punk! I did the songs that I think sounded best on floppy drives so that leaves out some of the songs I really wanted to do. This is the third of four videos. You can still access the last one early by visiting my FB page or spot on Abyssal Forums. Both links below.
Wallpaper Link: http://wallbase.cc/wallpaper/655328
Live recording from a studio somewhere in France
Keep it coming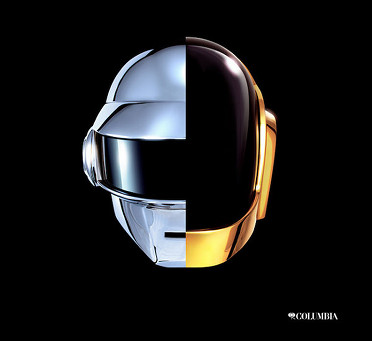 The French act Daft Punk are preparing their return to the dance scene… with an image. That's right, the big news today was a new image posted on their website, but the band also confirmed their new deal with record label Columbia. Apparently that was enough to make the official Daft Punk site crash.
Daft Punk are expected to release their 4th album somewhere in 2013 with new material hitting the download stores somewhere in Spring, if we have to believe collaborator Nile Rogers.
More info soon, hopefully with something more than an image.
Via SL
Background video description:
A synthy cover of the M83 x Big Black Delta remix of Daft Punk's "Fall"….using just the Prophet 12 splits and Tempest (in playlist mode). More music at http://peterdyer.net/
Once again, the creative and talented Carson Day jammed on this w/ me at Namm '13, tweaking the Tempest live, but since no video emerged of it, I wanted to share the sounds, as it was an absolute blast to play, and I've got to hand it back for now. I'll try to abstain from anymore Tron OST or covers of remixes for a while.

Daft Punk/Da Funk Program by Roland TB-303
Background description:
www.atomosynth.com
Hello this is my cover of Daft punk derezzed, using the AtomoSynth Krakken analog synthesizer for the lead (great for knob tweaking !!), a MkorgXL for the sub bass and Motif for the 909 drums, all sequenced by midi and recorded in Cubase in one take…
Remake of the Daft Punk Track 'Tron Legacy', created with G-Stomper 2.0 Drum Machine for Android using the new piano controls
(Device: Samsung Galaxy Tab 10.1)
"Big Respect to Daft Punk for creating this awesome Track."
G-Stomper is a highly optimized Drum Machine/Groovebox for doing electronic live performances on your Android device.
https://play.google.com/store/apps/details?id=com.planeth.gstomperdemo
https://play.google.com/store/apps/details?id=com.planeth.gstomper
Official Website:
http://www.planet-h.com/gstomper/