Billboard's Kerri Mason got to chat with disco legend Giorgio Moroder about last years world-wide smash album from the robotic, helmet wearing French duo.
The track Giorgio by Moroder features on Random Access Memories. Its a collage of the results of a 2 and a half hour chat Moroder had with them that was edited down to a 9.30 pop edit!
"I spoke for about two and a half hours and they said, 'That's it,'"  Moroder recalls. When he asked what they'd do with it, they answered, "We cannot tell you."
Giorgio Moroder / Riva Lima
Korg N364
EMU 1×1 USB MIDI
Chronologie 4
All sounds are made in Korg N364, not vstis, not samplers, only external daw sequencer
Giorgio Moroder shared this new remix, by JAIA, of the classic theme, The Chase, from his Midnight Express soundtrack
JAIA remix of GIORGIO MORODER's "The Chase", from the soundtrack Midnight Express.
Courtesy of : EMI publishing & Giorgio Moroder
Label : Tribal Vision Records
Check out the JAIA Minight remix too http://youtu.be/u0spdSuXyoE
Get it on Beatport http://www.beatport.com/release/the-c…
Giorgio Moroder links:
http://www.facebook.com/GiorgioMorode…
http://www.giorgiomoroder.com/
http://www.twitter.com/GiorgioMoroder
http://www.soundcloud.com/giorgiomoro…

Moogfest 2014 organizers have announced their lineup of daytime presenters, which includes a kick-ass lineup of futurists, musicians, scientists, authors, filmmakers and pioneers of electronic music instrument design.
The lineup includes multimedia artist Laurie Anderson, disco pioneer Giorgio Moroder, film composer Cliff Martinez, futurist thinkers Jerome Glenn, Nick Bostrom, and George Dvorsky plus MIT Media Lab's Joseph Paradiso, Sonification Professor Bruce Walker, and more from Make Magazine, OMNI, and SETI (Search of Extraterrestrial Intelligence).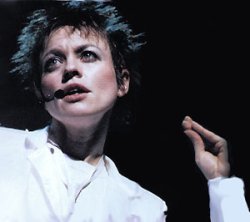 And then there's the Electronic Music Instrument Pioneers: Herbert Deutsch, Roger Linn, Don Buchla, Tom Oberheim, Dave Smith, Malcolm Cecil, Keith Emerson and more.
Moogfest takes place April 23-27th, 2014 in downtown Asheville, NC.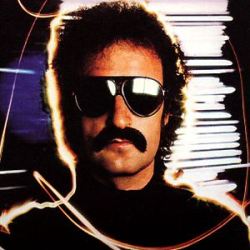 Here are the details:
Moogfest 2014 Daytime Presenters
Moogfest is a five-day festival dedicated to the synthesis of technology, art and music.
The daytime conference is guided by pioneers of music and technology with a participatory program of intervention and collaboration:
5 days of talks, presentations, and film screenings with futurist thinkers, inventors, entrepreneurs, designers, engineers, artists, and musicians
5 days of New Media art installations and interactive technology experiences/exhibitions
Synth building workshops and other interactive education
Here is the list of confirmed presenters:
Laurie Anderson – Musician, composer, pioneer in electronic music and one of the great experimental performance artists.
Giorgio Moroder – Record producer, songwriter, film score composer and pioneer of disco and electronic music.
Cliff Martinez – Composer best known for his epic and haunting film scores, which include Drive, Solaris and Traffic.
Jerome C. Glenn – Co-founder and Director of The Millennium Project, a renowned expert on Future Studies.
Dr. Nick Bostrom – Futurist and philosopher at the University of Oxford. Director of the Future of Humanity Institute and the Program(me) on the Impacts of Future Technology.
George Dvorsky – Futurist concerned with the ethical and sociological impacts of emerging technologies.
Dr. Joseph Paradiso – Associate Professor at MIT Media Lab's Media Arts and Sciences program and Co-Director of the Things That Think Consortium, which examines the extreme future of embedded computation and sensing.
Bruce Walker – Associate Professor at the Schools of Psychology and Interactive Computing at the Georgia Institute of Technology.
Mark Frauenfelder – Founding Editor-In-Chief of MAKE magazine, founder and Co-Editor of the weblog/print zine Boing Boing and Editor-In-Chief of Cool-Tools.org.
Claire Evans – Musician, artist and science writer. Editor-In-Chief at the science fiction magazine OMNI, investigating the intersection of art and science.
Forrest M. Mims III – Author, researcher, lecturer and columnist. Written more than 60 books about science, lasers, computers and electronics.
Charles Lindsay – Photographer and artist, is the first of its kind, Artist in Residence at the SETI (Search of Extraterrestrial Intelligence) Institute.
Hans Fjellestad – Director, producer, writer and editor of the 2004 documentary Moog and producer and writer of 2009′s The Heart Is A Drum Machine.
Herbert Deutsch – Composer, educator and inventor. Professor Emeritus of Electronic Music and Composition at Hofstra University. Collaborated with Bob Moog in the development of the Moog Synthesizer in 1964.
Roger Linn – Industrial designer of electronic drum machines and guitar effects pedals. His products are used on countless famous recordings.
Don Buchla – Synthesizer pioneer and founder of electronic music equipment company Buchla and Associates.
Tom Oberheim – Audio engineer and maker of analogue synthesizers, effects processors, sequencers and drum machines.
Malcolm Cecil – Creator of TONTO, the world's first multi-timbral, polyphonic analog audio synthesizer.
Dave Smith – Engineer and musician. Known as the "Father of MIDI" for his role in the development of MIDI.
Keith Emerson – English keyboardist and composer. Founder of Emerson, Lake and Palmer. Acknowledged as one of the most technically accomplished keyboardist in rock history.
Jason Amm – Filmmaker, music producer, remixer.  Performs as Solvent, co-owner of record label Suction.  Amm is also the producer of the independent documentary "I Dream Of Wires" which explores the history, demise and resurgence of the modular synthesizer.
In addition to the daytime lineup, Moogfest by night will offer five evenings of musical performances by new trailblazers, early pioneers of electronic music and major headliners in over ten venues across the city, including arena concerts and new music showcases.
Additional daytime programming, and nighttime performing artists will be announced shortly.
Ticket Info:
General Admission and VIP tickets for Moogfest are available now at Moogfest.com. Phase 1 tickets start at $199 for 5-Day General Admission, plus a limited number of $499 5-Day VIP Admission (while supplies last) through December 19 when Phase 2 GA tickets go up to $299. All ticket prices are exclusive of applicable fees.
Moogfest also hosts free events throughout the festival which are open to the public:
4 day street festival, including new media art installations and live music
2 day North Carolina Tech Expo & Interactive Job Fair
5 day new electronic instrument pop-up shop
Listen to the new track from Moroder
Racer, which is the soundtrack to a Google Chrome racing app of the same name.
A look at the collaborators behind Random Access Memories, the
new album from Daft Punk. Episode 1: Giorgio Moroder.
Pre-order on iTunes: http://smarturl.it/RAMiTunes
The Collaborators, a series by The Creators Project with direction from Ed Lachman. http://randomaccessmemories.com/
The Creators Project is a partnership between Intel and VICE:
http://thecreatorsproject.com/
Pre-Order Random Access Memories, in-store 5/21/13:
iTunes: http://smarturl.it/RAMiTunes
Amazon (CD/LP): http://smarturl.it/ram-amazon
Direct (CD/LP): http://www.myplaydirect.com/daft-punk
Classic synth track by Giorgio Moroder from the film Midnight Express 1978.
"I've performed it using Ableton and a Launchpad to trigger the drum loop and synth midi loops. My Doepfer modular is playing the bassline using the A-105 low pass filter, and the flanged pad is a Prophet-08 going through a TC Electronics Nova Modulator pedal. Lead is on my beloved Minimoog OS through a Mad professor Tiny Orange Phaser and an Electro-Harmonic Memory Boy."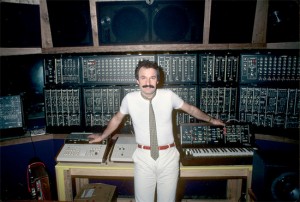 Synth and disco pop legend Giorgio Moroder has hooked up with Daft Punk during the recording of the French duo's new album.
During an interview at the International Music Summit in Ibiza, he revealed that he'd laid down a "rap", as part of the sessions for the long awaited follow up to Daft Punk's 2005 album Human After All. According to Moroder, the duo invited him to talk about his life in a vocal booth filled with a range of microphones old and new (all the way from the 60s to today). The engineer explained that the mic they would end up using would depend on what decade of his life he was talking about. When Moroder quizzed the engineer as to whether or not anyone would actually be able to tell the difference anyway, he was assured "They will know".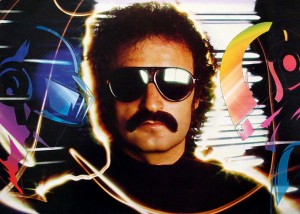 Such a painstaking/self-indulgent approach to one vocal performance might perhaps shed a little light on why the new album from the duo is taking so long to emerge. They're reported to have drafted in some other heavyweight names too – Nile Rodgers of Chic recently revealed that he's been involved, and earlier this year American songwriter Paul Williams (the man behind hits for the Carpenters, among others) mentioned that he had also been writing songs for the duo. No word yet on when the album in question is likely to arrive; more news when we have it.
Classic video from the "pioneer" of Disco.
Taken from the E=MC² album.
Hi lovely Synthfolks, this is a theme of chase or midnight express from Giorgio Moroder, the italian Musicmogul. The sequence comes from the big italien GRP Synth, effects are from the Doepfer Dark Enegy and Juno 60 from Roland. The leadsound is from the Minimoog.