Jean-Michel Jarre has released a sneak preview of his collaboration with Vince Clarke, Automatic. 
The teaser is the latest preview for Jarre's 'E-Project' (working title), a new album conceived to encompass the last few decades of electronic music, with the participation of several generations of artists.
The album features 16 different collaborators, including the so far revealed M83,Tangerine Dream, Gesaffelstein, 3D from Massive Attack and Vince Clarke.
This self contained Eurorack expandable Midi to CV converter/calibration system offers an uncomplicated solution to the problems of tuning and scaling both vintage synthesisers and modern VCO Eurorack modules. With 16 bit voltage resolution and a tune time of 10 seconds. The unit can compensate for VCO alignment issues and environmental factors that cause tuning drift with the push of a button. Its Digital Automatic Audio Gain Control Circuitry (DAGCC) enables the unit to be connected to most synthesiser outputs, and has been tested on a large array of makes and models. While obviously not being capable of fixing the problems of faulty circuitry it will however save time and money on re–calibration, and ensure the technical side of synth ownership doesn't impinge on the creative process.
MORE DETAILS:
vinceclarkemusic.com/circuits/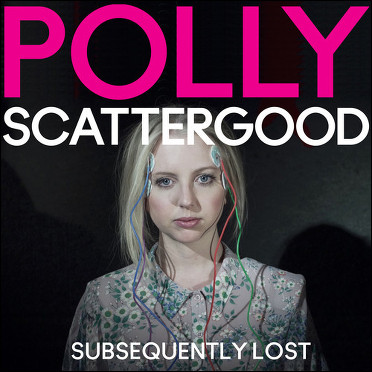 The new single by Polly Scattergood, "Subsequently Lost", has received the remix treatment from Vince Clarke. To be released on March 11th, 2014 the single is taken off Scattergood's latest album "Arrows" which is out now. Other remixes have been executed by Chad Valley, Can Love Be Synth, LissVik and our buddies from Parralox.
Below you can already listen to the Dan LissVik remix.
Living on the Ceiling is a song by British synthpop band Blancmange. It was released as the band's 3rd single in 1982, taken from their debut album Happy Families. It became the band's first (and biggest) UK Top 40 hit, peaking at #7 on the UK Singles Chart and being certified Silver by the BPI for sales in excess of 200,000 copies. The single also reached #5 on the Australian Singles Chart. Blancmange performed the song on Top of the Pops, but for broadcast on the show as well as on BBC radio, the track was edited to replace the lyric "Up the bloody tree" with "Up the cuckoo tree".
Song title: "Zaat" from 2012 Album "Ssss" (Mute Records)
Song by VCMG (Vince Clarke & Martin Gore)
Video filmed, directed, edited and produced by Mantle Sound Core (Mark Shvartsman)
Assistant director, production, camera, script and lead actor by Mic Pistol (Michael Pistorio)
Assistant director, production, editing, wardrobe, cosmetics and script by Anastasia Gera
Script and supporting actor by Mark Shvartsman.
Official website:
http://www.mantlesoundcore.com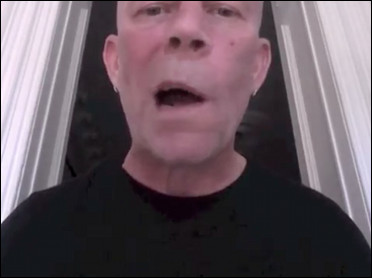 Synth legend Vince Clarke is conducting a pretty unique "synth" competition, namely the first International Synth Gurning Competition. Synth Gurning is defined as the art of producing synth sounds or effects using just the voice whilst pulling a funny face.
The concept for this contest is simple: video yourself making your own synth sound or effect with just your voice. Clarke is also looking for 'interesting facial expression' (gurning), to enhance the performance. Upload the video to YouTube and tweet him (@thecabinstudio) the link before midnight (UK) on August 16th 2013.
Just in case you don't know what this means, you can view a video of Vince Clarke below showing you how to do it.
Clarke will be giving away his own personally autographed, limited-edition, Mute Synth to the best performer, and will sign certificates of distinction for the runners up.
Erasure's Vince Clarke demonstrates the art of 'Synth Gurning' as part of his introduction to The First International Synth Gurning Competition which is currently running on his website here…
http://www.vinceclarkemusic.com/inter…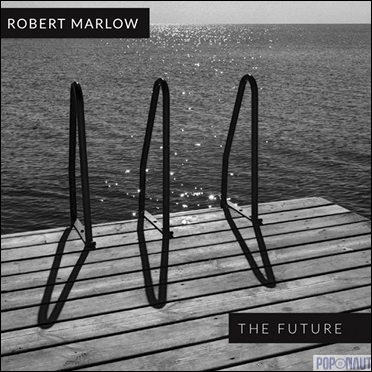 There are no less than 2 new Robert Marlow CDs in the pipeline holding new tracks. The first one is called "The Future" and is a 7-track mini album holding an exclusive Vince Clarke remix of "No Heart" next to 6 new tracks. The release will be followed a few months later by the remix album "The Future – Remixes" holding remixes by such artists like Diskodiktator, Framework, Cobalt 60/K-Bereit, Eddie Bengtsson (Page /SMPJ), Per Aksel Lundgreen (ex-Apoptygma Berzerk), Kellertechnik, KATelectric and many more.
The first CD will be released on August 8 and is now in pre-order via POPoNAUT. An exclusive show-case concert will be taking place in Cologne at the Blue Shell Club on September 28.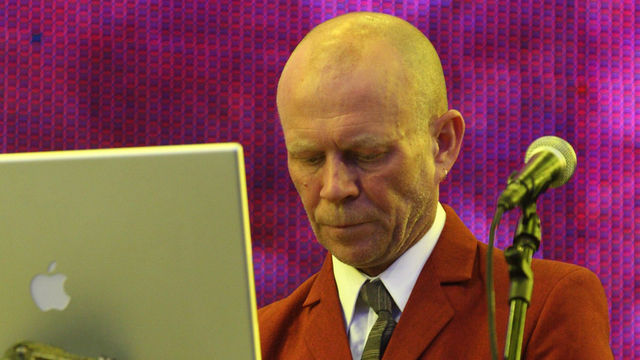 Historical interviews with the most famous electro musicians in the world have appeared in a new eBook.
The Electro Legend Interviews features interviews conducted over the past 20 years and taken from the archives of Computer Music and Future Music magazine.
Revealing their music-making techniques and inspirations are: Aphex Twin, Gary Numan, The Prodigy's Liam Howlett, Vince Clarke, Kraftwerk's Wolfgang Flür, Moby, Hot Chip, Alec Empire and Ultravox's Midge Ure.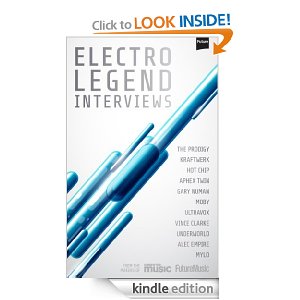 Available for just £2.99, the book sheds light on The Prodigy's place in the early rave scene, with Liam Howlett explaining in a 1993 interview that"When rave dies there are always going to be people who will still want to dance, so as long as we keep coming out with original songs we'll still be around…"
Meanwhile, Gary Numan discusses his classic Replicas album. Addressing the cover art, he says: "The character on the cover is called a Machman – he's looking out on the world, looking out at the park. Outside of the park, there's a man in a grey coat and a grey hat, which was a ghost I saw when I was much younger…"
Elsewhere reclusive genius Aphex Twin gives one of his only ever interviews. "If you plan to be good at anything, it has to happen using your own ideas. It's inevitable. It's exactly like natural selection," he muses.
Speaking exclusively about the early days of Kraftwerk, WolfgangFlür comments: "We were young, shy and childish! We loved to construct things and we never thought we would get famous from that."
The book also features Vince Clarke revealing his computer music-making secrets. "Once you've got the hang of the computer and the software," he says, "then you've still got to write the songs…"
And discussing the history of Ultravox, Midge Ure reveals that: "In those early days, a lot of musicians saw synths as electronic guitars. We just started going bang-bang-bang. Suddenly, you got this blast of unearthly noise and it changed the musical landscape."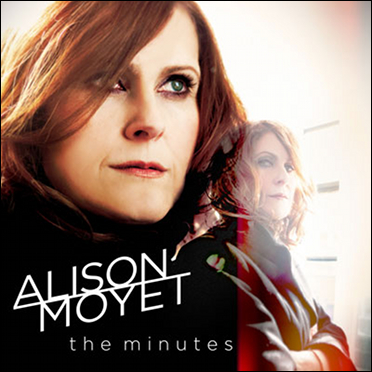 The new promising Alison Moyet album "The minutes" is out now and can be bought from iTunes, Amazon (MP3 and CD) and so on. And for the vinyl-enthusiasts, "The Minutes" is also being released as a limited deluxe 180gram red vinyl edition (plus a free download card). As we reported earlier on, Vince Clarke, Moyet's ex partner in Yazoo, told us that he was "positively surprised" by Moyet's newest work. This new album should please Yazoo fans too.
When I Was Your Girl is the first single taken from Alison Moyet's new album 'the minutes' released May 6th via Cooking Vinyl.
You can see Alison Moyet live at the dates below (get your tickets right here):
30 Sep Ireland Cork Opera House
01 Oct Northern Ireland Belfast Waterfront Hall
02 Oct Ireland Dublin Olympia Theatre
04 Oct Glasgow Royal Concert Hall
05 Oct Edinburgh Usher Hall
06 Oct Gateshead The Sage
08 Oct Sheffield City Hall
09 Oct Rhyl Pavilion Theatre
10 Oct Coventry Warwick Arts Centre
12 Oct Northampton Derngate Theatre
13 Oct Ipswich Regents Theatre
15 Oct London Royal Festival Hall
16 Oct Cambridge Corn Exchange
17 Oct Folkestone Leas Cliff Hall
19 Oct Bristol Colston Hall
20 Oct Cardiff St. David's Hall
21 Oct Brighton The Dome
23 Oct York Barbican Theatre
24 Oct Salford The Lowry
25 Oct Liverpool Philharmonic Hall
27 Oct Nottingham Royal Centre
28 Oct Birmingham Symphony Hall
29 Oct Southend Cliffs Pavilion
31 Oct Bournemouth Pavilion Theatre
As being a hardcore MiniBrute myself, it is really nice to see one of the legends using it

Check out our exclusive interview with synth legend Vince Clarke at his studio in New-York, talking about MiniBrute, his relation to synths and his up-coming projects.