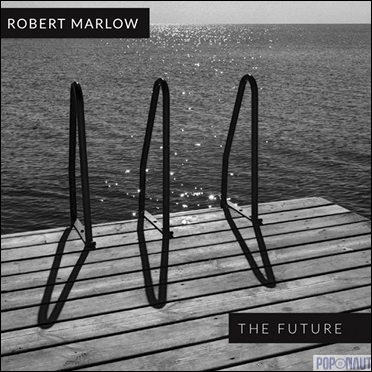 There are no less than 2 new Robert Marlow CDs in the pipeline holding new tracks. The first one is called "The Future" and is a 7-track mini album holding an exclusive Vince Clarke remix of "No Heart" next to 6 new tracks. The release will be followed a few months later by the remix album "The Future – Remixes" holding remixes by such artists like Diskodiktator, Framework, Cobalt 60/K-Bereit, Eddie Bengtsson (Page /SMPJ), Per Aksel Lundgreen (ex-Apoptygma Berzerk), Kellertechnik, KATelectric and many more.
The first CD will be released on August 8 and is now in pre-order via POPoNAUT. An exclusive show-case concert will be taking place in Cologne at the Blue Shell Club on September 28.
Synth-pop veteran Robert Marlow and his partner in crime Gary Durant are working on the final mix for the new Marlow album "The Future". The album will be released on the German label Electro-Shock-Records by the end of this year.
The album is the follow-up to 2009′s "Inside/Outside" and brings a mix of 80s synth-pop and melodic electro-pop. A very limited fan-edition with 5 new tracks from the album "The Future" was released on the Depeche Mode-Fan-Exhibition/Meeting in Basildon on Saturday July 23.
You can view a cover-version of Depeche Mode's track "New Life" as performed by Marlow in Basildon after the jump or in our mobile videoplayer.
Via SL
Robert Marlow returns helped by Vince Clarke
Vince Clarke seems to be as productive as ever, we just received the news that a new album by his childhood friend Robert Marlow, "Inside/Outside" will be released in October.
Clarke once again helps him arrange and produce the album, which is the first album since "The Peter Pan Effect" that got quite some attention back in 1999 when Swedish label Energy made it available.
Marlow did a number of shows in Sweden during that time, including a small tour with Canadian band Rational Youth.
For those of you not familiar with Marlow's past, please enjoy this old time classic of his:
[youtube=http://www.youtube.com/watch?v=sxGCHdZQN0U]