Erasure have spent this week writing material for their upcoming new album. Andy and Vince have been locked away in Vince's studio in Brooklyn where the duo made this video…
On Monday 26th November Mute brings you House Of Illustrious, a very special 10 CD deluxe box set by The Clarke and Ware Experiment.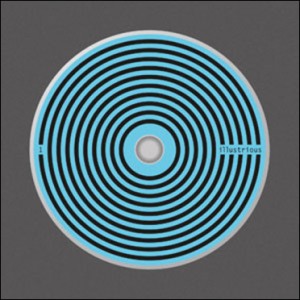 The Clarke and Ware Experiment is a collaboration between the two icons of electronic music: Vince Clarke, best know for his work with Erasure, Depeche Mode, Yazoo and VCMG; and Martyn Ware, best know for his work in The Human League, Heaven 17 and B.E.F. The box set is available exclusively from Lexer Music and can be pre-ordered right now using the link below…
http://www.clarkewareboxset.com
Three more videos can be found here >>
Up now is a podcast where you can hear Vince Clarke (Erasure, Depeche Mode, Yazoo) and Martyn Ware (Heaven 17, BEF, Human League) talk about their collaborations as The Illustrious Company and introduce their forthcoming 10-CD boxset "House of Illustrious".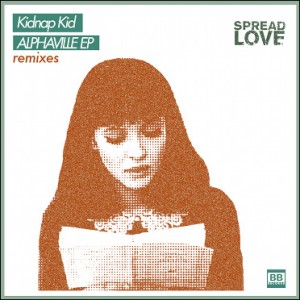 Vince Clarke (Erasure, Yazoo, Depeche Mode, …) has remixed "Lazarus Taxon" for the Sheffield/London based act Kidnap Kid. You can hear the Vince Clarke remix (and download it for free). Released via Black Butter Records Kidnap Kid finds himself alongside the top names in the newly emerging UK 'Future Bass' scene. Kidnap Kid (aka Matt Relton) was originally picked up by Sheffield imprint Squelch and Clap before signing to Black Butter Records.
After touring Europe as a DJ, releasing his debut "Alphaville" EP on Black Butter, and compiling a run of official remixes for Emeli Sande, The Other Tribe, Jonas Rathman and The Milk, Kidnap Kid is now moving forward, pushed by the public support of such acts/artists as Pet Shop Boys and Vince Clarke.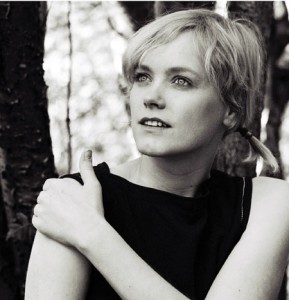 A while back Twitter followers of Vince Clarke could read that he had started a collaboration with the 36-year old Norwegian singer Ane Brun. The collaboration resulted in a cover of the Depeche Mode song "Fly On The Windscreen". The song is included in the the trailer for the newest book, "The Blessed", by Tonya Hurley, the New York Times best-selling author of the ghostgirl series.  It's not the first time she tackles an electropop song. In the past she also covered Alphaville's "Biog in Japan".

In case you wonder who Ane Brun is, she was born and raised in a rather musical family and is the daughter of Jazz singer and pianist Inger Johanne Brunvoll. Since 2003 she has recorded eight albums, six of which are studio albums (including a collection of duets) and one live DVD. She has lived in Stockholm, Sweden since 2001, where she writes, records and runs her own label Balloon Ranger Recordings. Ane also featured as one of the guests on Peter Gabriel's 2011 studio album "New Blood", singing on the re-recorded version of "Don't Give Up", recorded in 2010. She was subsequently invited to perform with him as support act and back-up singer on the "New Blood" tour throughout 2010.
Via SLmag
Well !!, and here's the description:
The Analogue Monologues is a series of mini video-documentaries made by Vince Clarke (Depeche Mode/Yazoo/Erasure). In each webisode Vince talks about one of his analogue synths and explains where the on/off switch is. This series proves, once and for all, that he really doesn't know much about anything (a must see!).
See all The Analogue Monologues in the 'Video' section at Vince Clarke's official website at http://www.vinceclarkemusic.com
In it, Clarke delivers an amusing narrative, explaining that the synth has "a lot of wholes" in which a user can insert cables "to perpetuate the illusion that I'm technically brilliant and know what I'm doing". It also features "infamous Korg imposters" (a picture of Rolf Harris) a pink rabbit vibrator, and a special function that only Aphex Twin knows how to use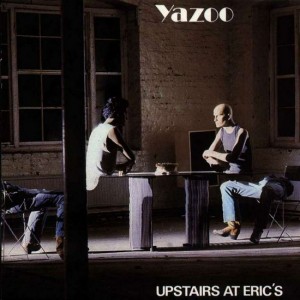 On the 30th anniversary of its release, Vince Clarke tells John Freeman how Yazoo's groundbreaking debut album was all about "the singing and the tunes".
Excerpt from the interview:
What were your first impressions of Alison?
Vince Clarke: By the time Alison and I started working together I did kind of know her. I'd seen her perform in a couple of local R&B bands and a punk band [The Vandals], so I knew she had a great voice. When I finally got to meet her I found her to be incredibly shy, which was opposite to her personality in this particular punk band.
What was it about Alison that made you want to work with her?
VC: Well, I only had one song, 'Only You', which I wanted to demo and that was the sole purpose of hooking up in the first place. I knew that she could sing with a lot of emotion and this particular track was a love ballad. I was looking for someone who could put that across.
What was that very first practice session like?
VC: It was great. We were using this tiny four-track tape recorder and I had the backing track already done. She came around to my flat in Basildon and just sang it in one or maybe two takes. The song wasn't particularly challenging for someone of Alison's abilities. But immediately in the recording there was this sense of seriousness and almost pathos – it was a really great performance.
You then played 'Only You' to Daniel Miller at Mute and he wasn't immediately impressed. I've read that you were pretty close to quitting music at that point. Was that the case?
VC: Pretty much. When I first played the track to Daniel I had gone to his office and he was busy messing about with a synthesizer, as usual, and he didn't seem to be particularly interested. I did think to myself that that was the end of my musical career and I'd need to get a proper job. But that the same evening, the publisher came into the office and he was with a load of other publisher associates and they heard the track and were really enthusiastic about it. That possibly influenced Daniel's opinion.
As you began to create songs for Yazoo, did your songwriting change compared to how you'd written previously for Depeche Mode?
VC: No, I don't think my writing changed. Hopefully my songwriting was getting better but I wasn't writing songs for Alison's voice per se, I was just writing what I thought at the time were quite good songs. I knew that Alison had some ideas for songs as well – she plays piano better than I do – so we just came together and it was a bit of a mish-mash really. There was no concept or theme running through the album; we were just messing about in the studio.
Part of the charm of that album is a naivety. There really wasn't a profound concept that was running through the recording. I didn't really know what I was doing in the studio and Alison hadn't much experience of being in a recording studio, so everything was new. We'd make one sound and we'd think it was great and just stop there and wouldn't make any more sounds. It wasn't like we were continually honing or over producing songs because everything at the time sounded fresh. That's why a lot of the tracks only have eight or nine elements to them.
The title of the album refers to the studio in which you used. What are your memories of the recording process?
VC: We were recording at Blackwing Studios where I recorded the first Depeche Mode album. It was the only studio we knew and the engineer, Eric Radcliffe, was – and is – fantastic. Back then, Blackwing was the studio that Mute were using for all their artists so Fad Gadget was recording his second album at the same time. He was doing the regular hours of 11 in the day until 11 in the evening and so we would get there at about five or six in the morning and just do that early shift.
Ouch.
Read the full interview here >>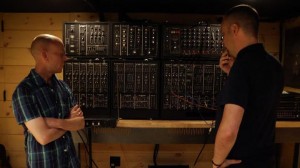 The I Dream of Wires crew checkod out Vince Clarke's new Brooklyn studio in July 2012. Above: Vince Clarke and Jason Amm (Solvent) contemplate The Roland System 700…check out the huge sequencer!
Vintage Emu Modular on the left and ARP 2500 in the background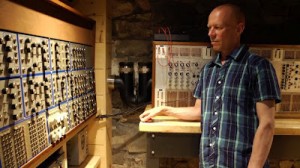 Oberheim SEM wall, OB-1, Xpander, Sequential Circuits Prophet-5 & more in the background.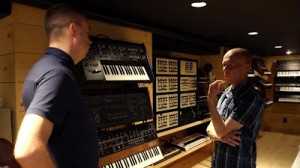 Remaining pictures can be found here >>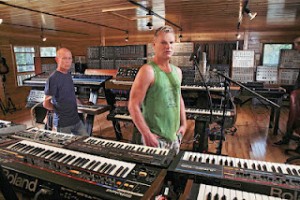 Astronata Pinguim has released a short interview, based on five questions, with synth maestro Vince Clarke:
ASTRONAUTA – Vince, I watched a video on youtube in which the interviewer asked you if you're a "synthesizers hunter" and you told him that you're not anymore but you was one in the past. When was your most obsessed period in the hunt for analog equipment? Is there any equipment of your dreams that you do not have yet? And what are your preferred instruments and/or the ones you use most nowadays?

VINCE – I think I seriously started collecting synths in the early 90's. And then, having run out of space, I stopped. I realized, the only keyboards worth owning were the one's that would be useful to my music making process, and that is still true today. I try to incorporate as many different synths as possible into my music, rather than favor one particular keyboard over another.

ASTRONAUTA – In the first albums recorded by you, especially on Depeche Mode's "Speak & Spell" you used only analog synthesizers (not ONLY by your choice but also because the digital technology was just emerging in the music world). How was the recording process on that time, how did you synchonized your equipment, especially those that were made by different manufacturers?

VINCE – The early Depeche stuff was recorded onto a 16 track Studer machine. Lot's of tracks had to be bounced together, decisions had to be made there and then. The engineer, Eric Radcliffe, devised a way of recording a rudimentary click track onto track 16 which enabled us to run an Arp sequencer in sync.

ASTRONAUTA – In some tours (especially on the Erasure's 1991/1992 tour, in which you had a "tank" with multiple keyboards inside), you traveled with many analog keyboards. How was the maintenance of this analog equipment, did you traveled with an electronic technician specialized in analog instruments to repair your synths on the road or did you (or do you) know how to repair your own instruments?

VINCE – All of the gear was serviced prior to the tour and required very little maintenance over the course of the tour..(just some TLC). My own knowledge of synth repair was, and still is limited. In the case of a breakdown we would usually find an engineer in whatever city we were performing.

ASTRONAUTA – How is your method of composition, do you write a song on the guitar first and then go to synthesizers or do you already compose direct on the analog synths, sequencers and drum machines?

VINCE – The songs are composed on either guitar or piano. That way, we can concentrate purely on the melody and lyrics, and not get distracted by the limitless world of sound sculpture.

ASTRONAUTA – I suppose that you have a lot of solo stuff, demos of several songs that you wrote for your bands and projects. If you have, do you want to release this material someday? And how about a Vince Clarke solo album, can we expect that you release a complete solo album someday?

VINCE – I doubt I'll ever release a solo record. I really get a kick out of 'collaboration'.
OUT NOW. The short trailer featuring a young lady making a very unappetizing looking slice of toast is rumored to be the first in a series of short films sound tracked with music from the SSSS album.
Ssss is now available to buy (UK) from:
Play.com – http://bit.ly/vcmgplay
HMV.com – http://bit.ly/vcmghmv
Amazon.com – http://amzn.to/vcmgssss
For more information:
http://www.facebook.com/VCMGofficial
http://www.mute.com
http://www.facebook.com/muterecords
http://twitter.com/muteuk
Very rare tape recording of Vince using the Fairlight Computer back in 1984.
This is an audio recording that was done for Electronic Soundmaker and Computer Music magazine. I found the original magazine and tape in my loft. I thought you'd like to here it so I've converted it into a digital format. Now go make a cup of tea or get a beer, sit back and enjoy this blast from the past.
Via Bonnline