Warp has announced a new release from Richard D James – AFX Orphaned Deejay Selek 2006-2008.
The EP will be Richard D James' first AFX release since the Analord series on Rephlex (2003-2005).
Available on 12", CD (both in die-cut and spot glossed sleeves), digital and streaming.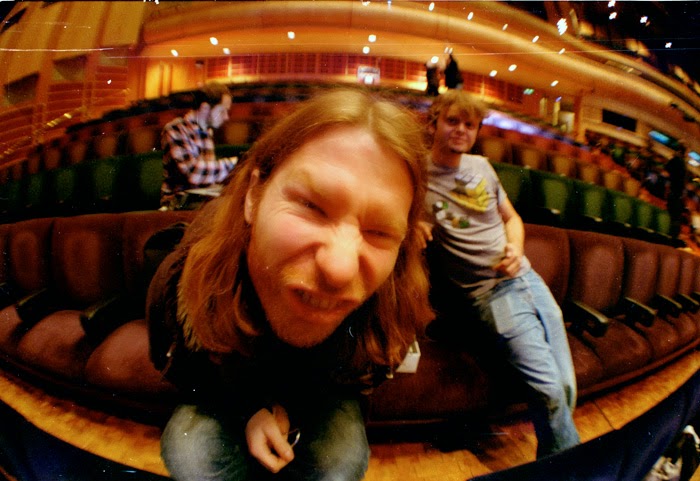 The online magazine Noyzelab has posted a lengthy interview with Aphext Twin, below is the initial sections:
note: this interview was conducted over the course of a couple of months, the process began around the time the blimp went up before the release ofSyro and was completed on 25.10.2014, after the albums release. some questions were inserted afterwards, answered amended etc, so the whole thing isn't sequential. all music tracks, photo's & images have been supplied by richard + photo's that were taken by other people have been noted. this is part one of two parts.
thanks: Grant Bussinger at Warp Records for web assistance
dave: hi rich, first up, thanks heaps for agreeing to an interview for noyzelab! there's a MASSIVE buzz going around about your upcoming release syro[now released as this interview took so long!], the first aphex twin album since drukqs in 2001. lets start off with the album title and artwork. you've said that it was a word conjured up by one of your lads, can you elaborate on this? How did it come about & does it have a meaning?
rich: Hi man, funny being interviewed by one of yer mates


although actually I reckon its quite a good ting for all friends to do to each other, ill have to return the interview about you at some point.
thinkin bout it, quite a few mates id like to pin down on a few things!
My eldest son[8yrs] just looked at me one morning and said syrobonkus, I asked him what it meant he said he didnt know.

Artwork, this time I didnt want to just stick a 'picture' on it you know, its pretty acidmicrodot inspired in a way [cold as fuck] as was icbyd cover which happened after my girlfriend morphed into me while she was lying on top of me [scariest thing I ever saw, looked much better than the pic i painted for that, , no emotion, which is how I've felt on acid before, just experiencing so much more than normal, heightened senses, telepathy, huge increase of smell, I think I can smell my own brain now…it smells clean and grey, it's a strange smell, being aware of so much more but not feeling ANY emotion.
completely culturally deprogrammed, one very good reason why it's illegal, like the beautiful scene in John Carpenters 'they live' 'money is your god etc' but even more extreme to the point of how you behave.
I think doing acid is a bit of a brute force way of getting outside yourself, there are other easier ways but no less difficult to deal with and more intense but without the brutal chemicals in your body.
I had an astral projection the first time I did acid [after about 5/6 hours] right outside myself on the ceiling, looked down on my body making a sandwich, such a terrifying experience,
Well I don't think terrifying is the right word, I don't think there is a word, I think getting a 2nd one is harder as you have to overcome the fear.
I had a trip on a microdot once around 94ish , it went very weird, long story short, I couldn't find anything that was good or worthwhile about music, I put on some of my fave records by other people [i get into this state tripping sometimes, .. what am i supposed to do now?[deprogrammed] its pretty scary..and thought oh maybe i would play… like music.. to enjoy?]
I was in quite a desperate/seeking state and they all sounded so bad, the brutal truth, pointless and totally boring, i saw how i kind of invented/made up a fantasy about things i liked, kind of tricking and lying to myself that it was good so i could feel nice&comfy, anyway  I thought there must be something good to fucking listen to… and I found it , it was turning my amp and eq up on maximum and I mean maximum and spinning the radio dial backwards and forwards, [it was a nice weighted one] , I was totally emotionless when I was doing it [

] and I thought…hmmm yeah thats …kind of alright, then my speakers blew up.
But in the back of my mind now, many years l8r I can choose to  remember the feeling of everything anyone ever does creatively is actually terrible, the only comforting thought I can get like that is , well rocks can't make beats or something, ha , so that's kind of good, i don't knw wtf I'm going on about…jeez.
anyway
awhile after my girlfriend tried to comfort me, as i musta looked in a bit of a state, she stroked my arm and all I could think was, why is there a skeleton with a blood circulatory system moving up n down on my skeleton with another blood circulatory system! [absolute deprogrammed to fuk]
it was confusing I knew I was supposed to feel something but didn't and when I saw my girlfriend get upset, 4 a split second I 'felt bad' and said I was sorry I dunno what I'm supposed to do..like a kind of remnant of emotion just flicked back for half a second.
what a tangent..yeah its cold microdot vibe basically, ha
dave: how does it feel to have a new aphex twin album coming out after so many years? its quite incredible to have such a large gap in releases and yet maintain such a loyal following. aside from the music of course, do u think your live performance work has been integral to this ? Also been checking some of your interviews that have started coming out, really cracked me up, all your lies about having kids and wives !
rich: Well you know you gotta play with the conventions ain't ya, also though, I always kinda fantasised about what it would be like to have kids and get married etc, I know I probably will never do that, so I guess it's nice to pretend that you've done it, my russian girlfriend was flattered when I started pretending we were married, a lot of people now think we are married which is funny and we just play a long with it most of the time, we had an imaginary wedding and have imaginary kids.
I've surprised myself quite how far I can take it, inventing personas etc.
ok music career, ha, i hate the words career & successful btw.
dunno but i used to have this game on the spectrum 48k which was rock star manager or summink, it was pretty boring but kept me entertained 4 a bit and was different from the usual games and i remember you used to do better when your band toured regularly, so that was my first in depth music managerial education on't speccy, great music education, ha
It feels good because although tracks get finished thyre still kind of unfinished in yer ed, they occupy space up there as you know they not pressed up/backed up and mastered.
Backing stuff up on releases and getting it mastered whether I do it or someone else, they are the biggest reasons for me releasing stuff
id lose track of it else.
Then its like your free of them and you can concentrate so much more on other things your doing and hopefully it earns you a living int process.
dave: theres been a lot of speculation in the media & reports of you playing out unreleased stuff from the album live. so have u been testing this stuff & future releases out during your live gigs to see peoples reactions?
rich: yeah i spose.. but firstly its always lush 2 ear what your tunes sound like on a massive p.a
Also was fully aware that usually with my releases, they are quite impenetrable for a lot of folk for a while until they work out whats going on, so having some people partly familiar with some of the tracks b4 release makes a nice way in for dem.
Im addicted [a bit too much] to listenin to my tracks on as many different kinds of speakers and headphones when making them, its like listening with a slightly different personality/set of ears, you hear different things and learn how it translates.
I gotta stop doing it so much actually as it kind of doesn't matter, ur better off just makin sumink else but these things happen4 a reason u have to go with them sometimes.
Read the full interview here >>
David Rees has made an album of Aphex Twin / Taylor Swift mashups, because they both have great production and, at least in his view, 'Taylor Swift is as scary as Aphex Twin':
"We've got to acknowledge that Taylor Swift is sort of terrifying," writes Rees. "Aphex Twin is famously camera shy, and employs a lot of cryptic/creepy imagery in his videos. Of course, I wouldn't describe Taylor Swift as camera-shy … but her incredible poise and superhuman competence are, to me, just as alien and intimidating as Aphex Twin's photoshopped leering ghoul-faces. It's a cliche to describe a celebrity as controlled and masterful as Taylor Swift as robotic, but I think there's some truth there, especially in an age when we assume — rightly or wrongly — any pop singer who hits a high note did it with the help of a computer."
Aphex Twin – Fenix Funk [early Mix] – unreleased version of the classic Analord track. From the forthcoming exclusive Aphex Twin interview with Dave Noyze at Noyzelab :
noyzelab.blogspot.com/2014/09/aphex-…y-mixdown.html
noyzelab.blogspot.com.au/2014/09/unre…arclays.html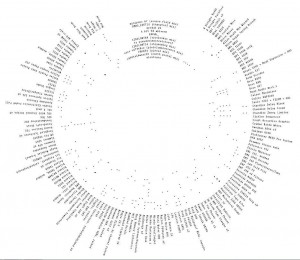 Click to enlarge
"They're really good robots, and I've had a lot of problems with ones before that weren't very good"
This is the stream of 'minipops 67 [120.2][source field mix]' from Aphex Twin's 'Syro', available from Bleep – http://smarturl.it/syro
This is the first Aphex Twin dong fore 13 years between the publication of the first a formal music.
If you have preordered Syro on iTunes or Bleep, log in to your account to download 'minipops 67 [120.2][source field mix]' immediately. The song is also available for individual sale.
Bleep – http://smarturl.it/syro
iTunes – http://smarturl.it/syro-itunes
Amazon – http://smarturl.it/syro-amazon
Google Play – http://smarturl.it/syro-googleplay
Beatkart – http://smarturl.it/syro-beatkart
http://syro2eznzea2xbpi.com/?utm_sour…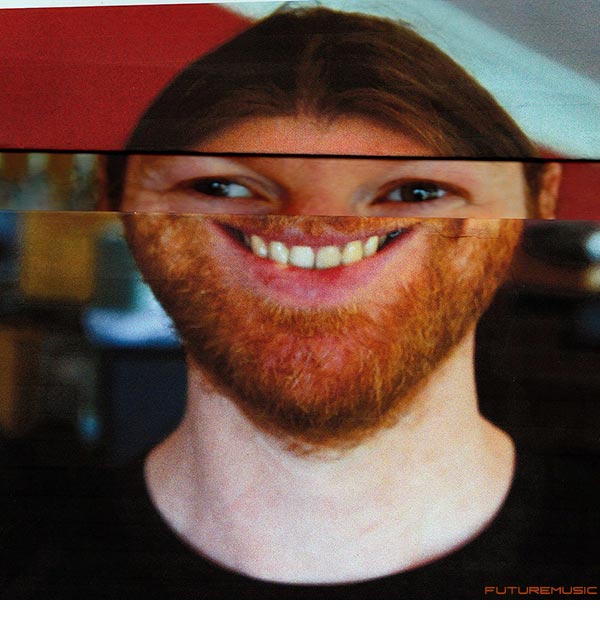 Richard D. James aka Aphex Twin, has announced that he will be releasing a new Aphex Twin album, dubbed Syro, on September 30th. Here's the Press Release:
Began in the late 1780s and 90s during a turn in its manufacturing and technical skills, and nikharana Cornwallo, England grows, James, as a young maniton in various shops started DJing. Area of various musical score, James Analogue Booblebath EP was released in 1891, the results of the first series, he decided to record his gown music. Another influential London radio station piss FM's attention, and then label immediately signed him to their rooster, then post & poplieereRS. That same year, James Acid shithouse to promote the song and trying to lift Grant Wilson-CLARIDGE on a biscuit founded his label Rephlex Records. Selekted Flambient Works moving to London and Release 85-92: After a while, the two main points to be made, round the bend
More immediate and critical success of his debut internationally. Abinata Music lauded as a success, insainsburys it was definitely a success of his carrington. Full steam ahead barreling out that several other singles and EPS are given, and in 1493 was a record collapse. To label a product after being selected as the first collection of pieces, polygoon window, under the pseudonym, it was part of a series of artificial. 2, released in 1994.
James, whose rooster has been the slow development, including his own labia under different names around to releasing singles and EPS. Her next full-length record together since 1995 … I think it she will be issued. Records have been working on for the past few years, and his experience hardcore and lush abinata textures found his style, and his facial features on the cover of the first issue, the various incarnations of present Omnipresent, which is marked by an icing in the world of music was culled Aphex Gemini (equal recognition with logo).
1896 under the name Aphex Twin record his fourth eponymous EP Girl / boy. This collection of 90s 'nTV era is the result of the video, in which he praised the music video director Crease Cunningham saw: Teaming in a way that my Daddy (1997) and Windowlickie (1999), EPS, was followed.
Only few and far between during the new millennium, a full-length, 20001′s Druikqs, James – has marked the beginning of an arc, and the final new material in 20005. A lot of the music in any way is often a lack of communication and leadership to be fallacious rumors of new material for his fannies and his enthusiasm has not diminished hope. However ambitious this year, 9014, they uncovered new mats in almost a decade distribution crowdfund rallied together his army of fans: A precious gift that can not be the same as the new
Phex Twinnipicks material is still unquenched thirst.
Aphex Twin Syro
WARP247
01. minipops 67 [120.2][source field mix] [aka the manchester track]
02. XMAS_EVET10 [120][thanaton3 mix]
03. produk 29 [101]
04. 4 bit 9d api+e+6 [126.26]
05. 180db_ [130]
06. CIRCLONT6A [141.98][syrobonkus mix]
07. fz pseudotimestretch+e+3 [138.85]
08. CIRCLONT14 [152.97][shrymoming mix]
09. syro u473t8+e [141.98][piezoluminescence mix]
10. PAPAT4 [155][pineal mix]
11. s950tx16wasr10 [163.97][earth portal mix]
12. aisatsana [102]
Syria, September 23, 2014, along with records of Aphex Twin's new album to be released. For the owner of Triple vinyl, CD and digital formats will be available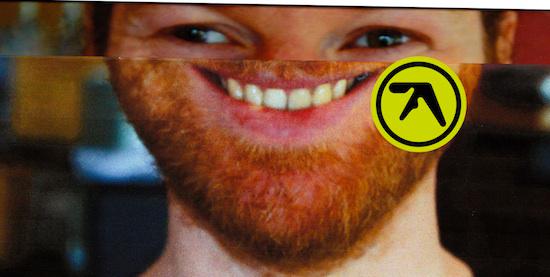 ew album from Aphex Twin on the way! Following the appearance of anAphex-branded blimp in London this weekend, he just tweeted a link to this website. Accessed through the Tor browser, favoured tool of those seeking online anonymity, the title is revealed to be SYRO, and the site shows the track titles too: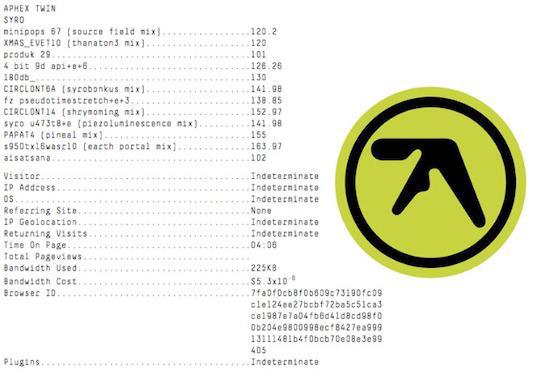 Aphex Twin is a project of Richard D. James. His last Aphex Twin album was 2001′s Drukqs.
Release details for Aphex Twin's Syro are to come.
Back in 1994, there were plans for releasing an LP of music from Richard D. James, aka Aphex Twin, under his "Caustic Window" moniker on his own label, Rephlex Records.
This album, though recorded, never saw the light of day. Only 4 people at the time were known to have a vinyl test pressing of the album – Richard James, Chris Jeffs (aka Cylob), Grant Wilson-Claridge (co-founder of Rephlex Records) and Mike Paradinas (aka µ-Ziq). Each person was sworn to never make copies of the music, and for 20 years, the LP little more than a rumor.
Now one of the few copies of the Caustic Window LP was listed on eBay, purchased as a Kickstarter project (with the blessing of James & Replex Records) and ripped for project supporters.
Tracks:
A1 – Flutey 8:25
A2 – Stomper 101mod Detunekik 7:29
B1 – Mumbly 5:37
B2 – Popeye 1:21
B3 – Fingertrips 4:19
B4 – Revpok 3:44
B5 – Afx Tribal Kik 1:11
C1 – Airflow 5:09
C2 – Squidge In The Fridge 4:13
C3 – Fingry 4:55
C4 – Jazzphase 4:27
G1 – 101 Rainbows (Ambient Mix) 8:53
G2 – Phlaps 3:52
G3 – Cunt 4:20
G4/5 – Phone Pranks 2:21
Aphex Twin – Live @ Osmoze, Paris, France 24.04.1993