Red Martian covers Kraftwerk at the Living Computer Museum in Seattle Washington, Saturday, Aug 15, 2015.
See all parts here: http://www.matrixsynth.com/2015/08/re…
http://www.kraftwerk.com
http://redmartian.com
http://www.livingcomputermuseum.org
http://www.matrixsynth.com
Gear:
Realistic Moog MG-1
Roland GAIA
ARP AXXE
Sequential Circuits Prophet-600
acidlab MIAMI
Roland SVC-350
Texas Instruments Language Translator with German & English
Stay tuned with E.D. Music Channel
More interviews and gear demos are coming…
Copyright: E.D.Music Co.
Special thanks: Peter Zinovieff, Isao Tomita, Wolfgang Flür, Hideki Matsutake, CEvin Key, Russell Haswell, Hisashi Saito, Galcid, Doravideo, Risa, Dave Skipper, Kenichi Hata
Marking its 40th anniversary, Matthew Bourne on analogue synths, Franck Vigroux on electronics and video artist Antoine Schmitt radically re-work Kraftwerk's seminal 1975 album, Radio-Activity.
This is a remake of Kraftwerk's The Model done almost entirely on the MFB Kraftzwerg (except for the choir sound). Recorded each part into Ableton Live where  final arrangements were made.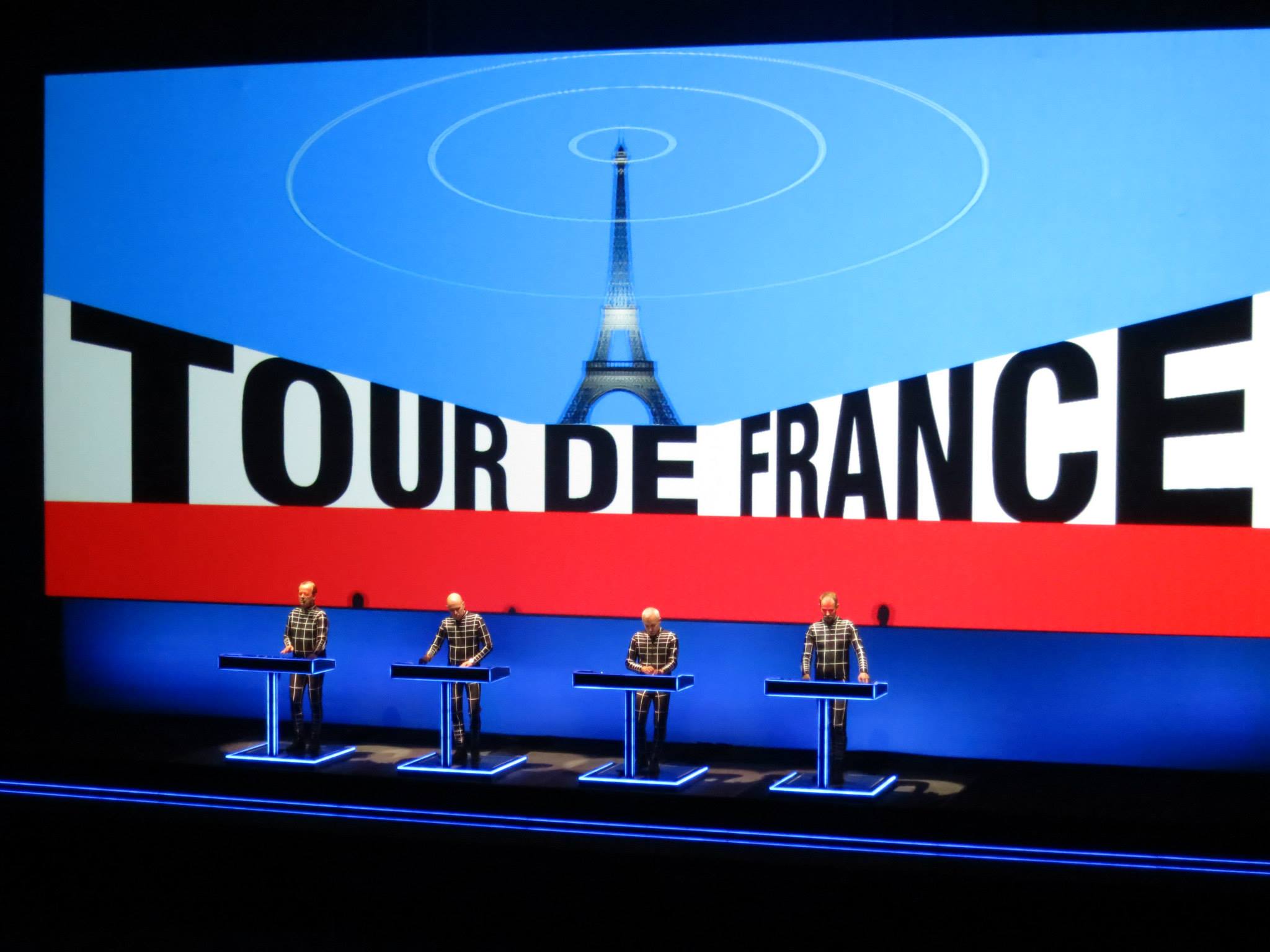 Kraftwerk has announced dates for a North American tour this fall, Sept 16-Oct 09.
Kraftwerk will be bringing their 3D concert to two performances in Canada, followed by 10 US performances:
16 SEP 2015 20:00 EDMONTON JUBILEE AUDITORIUM
17 SEP 2015 20:00 CALGARY JUBILEE AUDITORIUM
19 SEP 2015 19:00 PORTLAND KELLER AUDITORIUM
23 SEP 2015 20:00 DENVER OPERA HOUSE
25 SEP 2015 19:00 AUSTIN BASS CONCERT HALL
27 SEP 2015 19:00 NASHVILLE RYMAN AUDITORIUM
29 SEP 2015 20:00 MIAMI OLYMPIA THEATER
02 OCT 2015 20:00 PHILADELPHIA ELECTRIC FACTORY
03 OCT 2015 20:00 BOSTON WANG THEATRE
05 OCT 2015 20:00 DETROIT MASONIC TEMPLE THEATRE
07 OCT 2015 20:00 MINNEAPOLIS NORTHROP
09 OCT 2015 20:00 KANSAS CITY ARVEST BANK THEATRE
See the Krafwerk site for tour info.
Music video for the Jack Dangers/Wolfgang Flür collaboration 'Staying In The Shadow', exclusive limited edition clear vinyl seven-inch, only available via the Electronic Sound Music Club.
Details here: www.kickstarter.com/projects/147541…lect­ronic-sound
BEST WITH HEADPHONES
You can get Cubasis here at the app store.
https://itunes.apple.com/us/app/cubas…
You can iVoxel here at the app store.
https://itunes.apple.com/us/app/ivoxe…
You can check out Synthmaster Player here.
http://www.kv331audio.com/
And you can listen to AlterEgo UK's Excellent Kraftwerk inspired track here. Made 100% with the iPad.
https://soundcloud.com/alter-ego-uk/t…
No copyright infringement intented.
Used for the purpose of criticism.
Sequenced parts done on Cubase 5, then audio mixdown passed to Roland SP-404.
Yamaha AN1x (1) – Main Lead
Yamaha AN1x (2) connected via midi to Roland JD-990 – Main Pad
Roland JP-8000 – EFX
Roland V-Synth v2 – Backing Pad
Kurzweil K2000 connected via midi to Roland V-Synth XT – Vocoder sound
3-D The Mix Show 22nd January 2015
20150130 BBC Four HD Kraftwerk PopArt