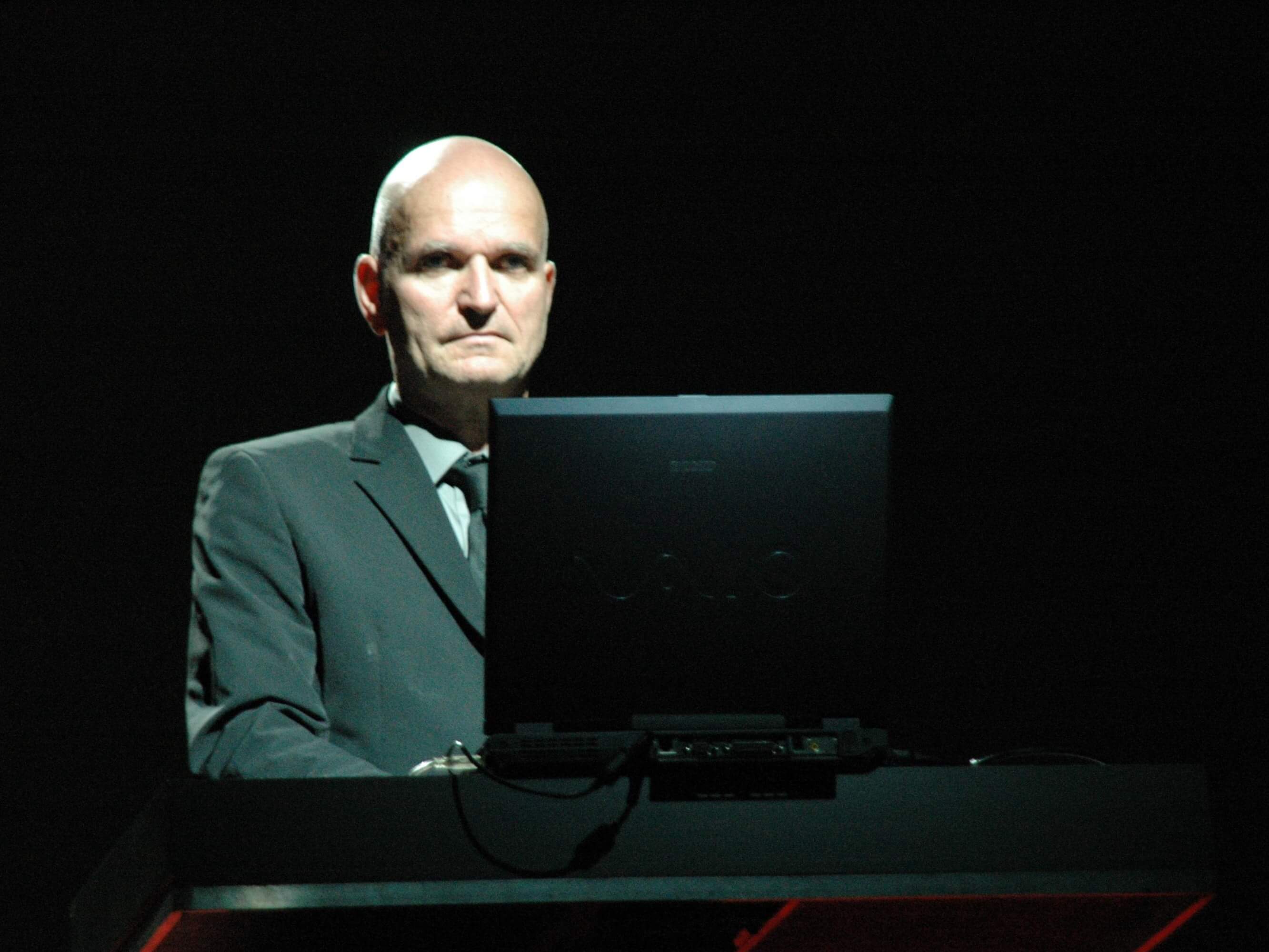 Florian Schneider, who left Kraftwerk in 2008, has just released a new piece of music, 'Stop Plastic Pollution', as part of a campaign called 'Parley For The Oceans". Aimed at raising awareness of the fragility of the Earth's oceans and to 'collaborate on projects that can end their destruction", Parley is a collection of "creators, thinkers and leaders".
In an interview with Dazed Schneider explains that "taking a swim in the ocean at the coasts of Ghana, watching fishermen catch nothing but plastic garbage in their nets" provided his own motivation to create the new track. It was put together from samples of water dripping, sampled at a Dan Lacksman's apartment in Brussels. Lacksman is one half of the legendary Belgian electronic duo Telex, who are featured in this month's Electronic Sound, talking about their Eurovision performance of 1980. The idea for the track came Schneider's friend and well-known German musician Uwe Schmidt, also known as Señor Coconut, who made an entire album of bossa nova Kraftwerk cover versions in 1997.
The Godfathers of Electronic Music, Kraftwerk + DIY Synth Kit + Awesome kids = Future Inventors
Inspire your future musicians this Christmas, whether they're just dabblers or composers. Understand how to put your synth together and then create your next track with our DIY Synth Kit. Put together 3 Synths in one; Atari Punk, Dub Siren and Stutter!
All music created with the Tech Will Save Us DIY Synth Kit.
Technology Will Save Us make DIY Kits to spark creative imagination.
Useful Links:
Build your DIY Synth – https://www.techwillsaveus.com/resour…
Buy your DIY Synth Kit – https://www.techwillsaveus.com/shop/d…
YOU CAN ALSO FIND US HERE:
BLOG : www.techwillsaveus.com/blog
FACEBOOK : http://facebook.com/techwillsaveus
TWITTER : http://twitter.com/techwillsaveus
INSTAGRAM : http://instagram.com/techwillsaveus
Kinder der 1. Klasse (GTS Lemmchen Mainz-Mombach) basteln, singen und spielen Roboter von Kraftwerk.
In 1970 Kraftwerk played for the very first time live, and that was at Berlin's techno club Tresor. The rare recording which was hidden in the WDR archives is up on YouTube
Kraftwerk – Live In Soest 1970
Tracklist:
01. Vom Himmel Hoch
02. Ruckzuck
03. Stratovarius
04. Megaherz
Musicians:
Ralf Hutter — organ, tubon
Florian Schneider-Esleben — flute, violin, percussion
Klaus Dinger — drums
A Kraftwerk alapítói, Ralf Hütter és Florian Schneider-Esleben a remschiedi művészeti akadémián találkoztak először. Hütter-orgonán, Schneider pedig fafúvóson játszott, s improvizált zenét tanultak. 1968-ban megalapították az Organisation nevű együttest, amely a Kraftwerk elődének tekinthető. 1969-ben adták ki a Tone Float című albumot, Fred Monics (dob), Butch Hauf (basszus) és Basil Hammoud (vokál) közreműködésével. Ez az album semmiben sem hasonlít a későbbi kraftwerkes hangzásra, a '60-as évek kísérletező rock-zenéje volt, a krautrock egy tipikus példája.
1970-ben volt a Kraftwerk alapító éve, bár akkor még avantgarde bandának indult, a hangzásuk még mindig kizárólag kézzel készült. Darabjaikban, mint a "Ruckzuck" vagy a "Stratovarius" torz hangú fuvolával és Hammond orgonával kísérleteztek.
Gondoljunk bele; 1970-et írunk, az elektronikus, szintetikus hangzás ekkor születik.
A Kraftwerk bátran alkalmazta a kisérleti hangszereit és erre a német ifjúság technokrata beállítottságával rendkívül fogékony volt.
De a monoton ritmust és hűvös hangszerelés előrevetítette, hogy milyen irányban fog a hangzás fejlődni néhány évvel később.
Ezen az élő Rockpalast felvételen – 1970 -es Soesti koncerten (Elektromos Erőmű, Soestben), látható először
teljes hosszában a Kraftwerk zenekar:
Ralf Hütter – billentyűk
Klaus Dinger – dob,
Florian Schneider-Esleben – fuvola, vibrafon.
Páran a megjelentek közül döbbent arccal távoztak hátul a kijáraton. Ez a felvétel abszolút ritkaság és nyalánkság a progresszív zenei rajongók számára.
pre- Acid Techno (Musical Genre)
– – – – – – – –
thx – RockPalast team !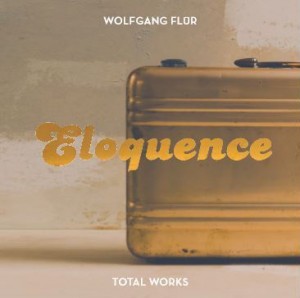 Eloquence: Total Works is the definitive compilation of ex-Kraftwerk percussionist Wolfgang Flür's electronic pop compositions from 2002 to the present day. "I selected the tracks on Eloquence to show the width of my artistic possibilities from lyric writing," he explains. "Melody development, working with my voice and my being involved in collaborations with interesting international artists".
"With Kraftwerk, I was a drummer and device inventor. I only detected my own more melodic musicality after I left my former group. If Kraftwerk played minimal electro, then I now play 'maximal electro'; for example, I have nothing against the sound of a trumpet in a song if it fits well, as in my track Best Friend's Birthday. In this respect, Eloquence charts my development from a drummer-boy to a melody inventor and story-telling man and it's been a great journey for me."
Eloquence starts with his sung autobiography, "I Was A Robot" which was a No.6 hit on the German Club charts. And instantly we hear Flür's own Kraftwerk heritage shining through. Whereas Kraftwerk were known for their stripped down arrangements, Wolfgang overlays lush melodies that fuse elements of electronica, jazz, Krautrock, dance music and verbatim theatre into one truly timeless innovative track.
"As a collection, Eloquence shows my way of performing most of my songs as a story-teller than a vocalist," he continues. "I slip into roles like an actor inside the song, trying to be the character within the song alongside my talented music partner and co-producer Stefan Lindlahr."
The second track, Cover Girl, was intended as Wolfgang's mark II to Kraftwerk's The Model. A story to follow the mannequin's career to her unfortunate end.
A truly international collection, Eloquence in all of its editions – Clear Vinyl Double LP, CD and Download – includes German versions of Cover Girl and On The Beam and a Japanese version of On The Beam sung by ex-Pizzicato Five's vocalist Nomiya Maki.
Tracklist:
01 – I Was A Robot
02 – Cover Girl (The Ninjaneer Mix)
03 – On The Beam (English Version)
04 – Blue Spark
05 – Staying In The Shadow
06 – Moda Makina (Fashion Machine)
07 – Beat Perfecto
08 – Axis of Envy
09 – Best Friend's Birthday
10 – Pleasure Lane
11 – Silk Paper
12 – Golden Light
Bonus tracks:
13 – I Was A Robot (Radio Edit)
14 – Cover Girl (English Version)
15 – Cover Girl (German Version)
16 – On The Beam (German Version)
17 – On The Beam (Japanese Version)
18 – On The Beam (Tokyo Minimal MIX)
Wolfgang Flür delivers the sparkling news that his new solo album 'Eloquence: The Complete Works' will be released on 16th October 2015 via Strike Force Entertainment & Cherry Red Records. Find out more here: http://eloquence-wolfgangflur.com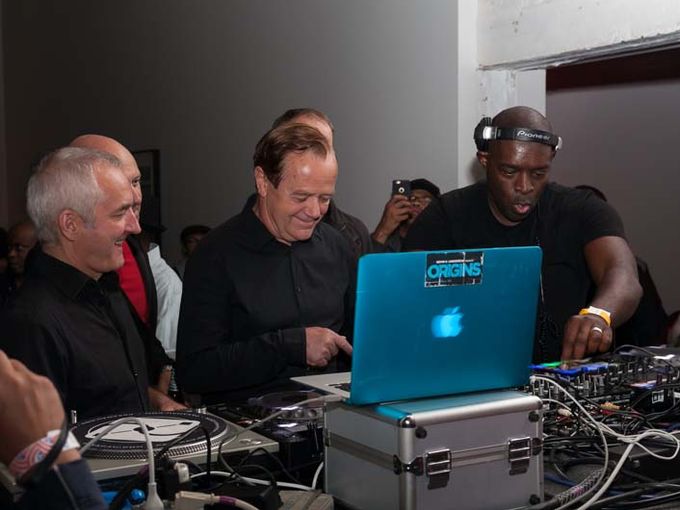 Kevin Saunderson, right, performs with the German electronic music group Kraftwerk during an after-hours event at MOCAD on Monday, October 5, 2015.
Red Martian covers Kraftwerk at the Living Computer Museum in Seattle Washington, Saturday, Aug 15, 2015.
See all parts here: http://www.matrixsynth.com/2015/08/re…
http://www.kraftwerk.com
http://redmartian.com
http://www.livingcomputermuseum.org
http://www.matrixsynth.com
Gear:
Realistic Moog MG-1
Roland GAIA
ARP AXXE
Sequential Circuits Prophet-600
acidlab MIAMI
Roland SVC-350
Texas Instruments Language Translator with German & English
Stay tuned with E.D. Music Channel
More interviews and gear demos are coming…
Copyright: E.D.Music Co.
Special thanks: Peter Zinovieff, Isao Tomita, Wolfgang Flür, Hideki Matsutake, CEvin Key, Russell Haswell, Hisashi Saito, Galcid, Doravideo, Risa, Dave Skipper, Kenichi Hata
Marking its 40th anniversary, Matthew Bourne on analogue synths, Franck Vigroux on electronics and video artist Antoine Schmitt radically re-work Kraftwerk's seminal 1975 album, Radio-Activity.
This is a remake of Kraftwerk's The Model done almost entirely on the MFB Kraftzwerg (except for the choir sound). Recorded each part into Ableton Live where  final arrangements were made.