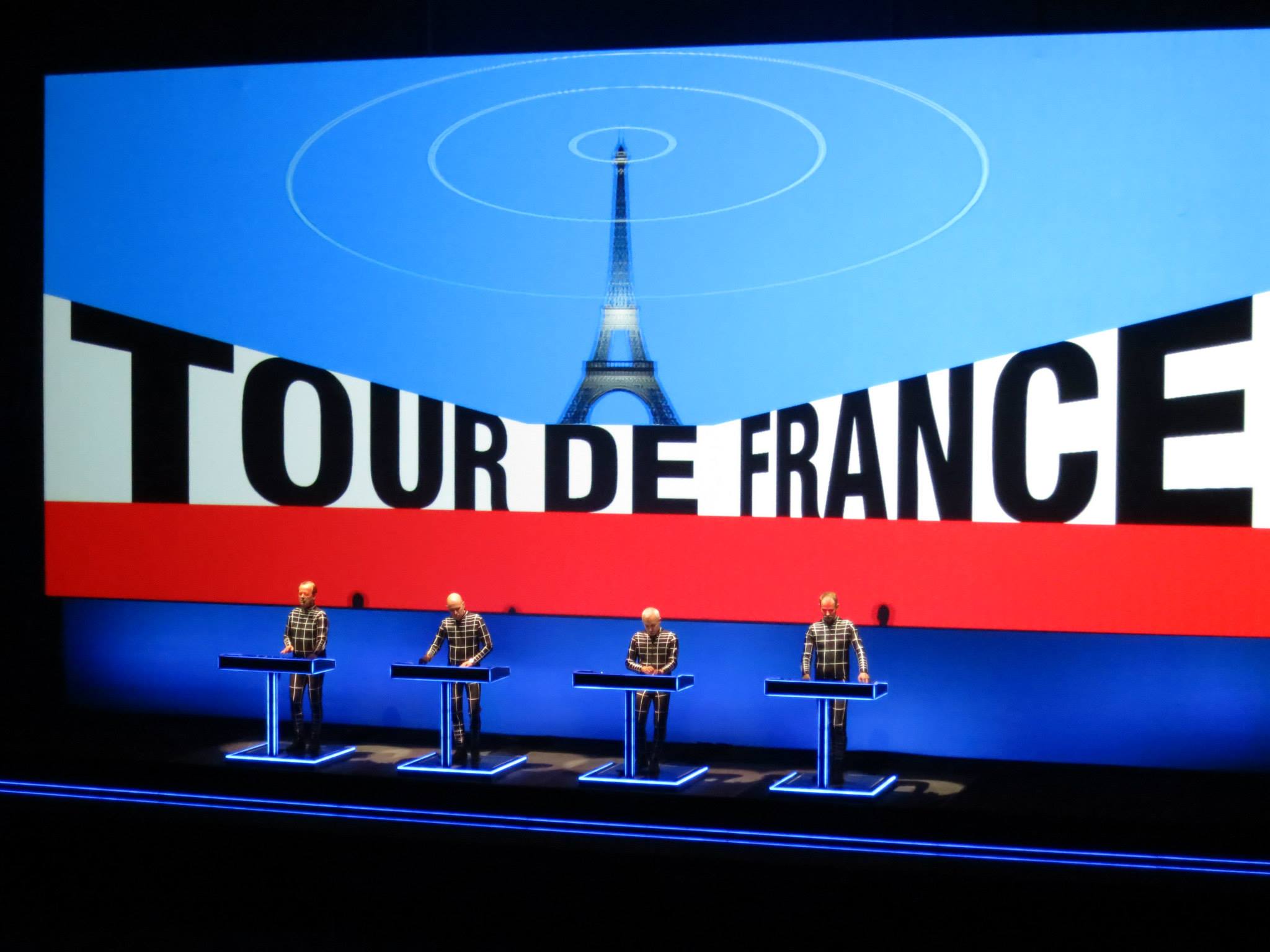 Kraftwerk has announced dates for a North American tour this fall, Sept 16-Oct 09.
Kraftwerk will be bringing their 3D concert to two performances in Canada, followed by 10 US performances:
16 SEP 2015 20:00 EDMONTON JUBILEE AUDITORIUM
17 SEP 2015 20:00 CALGARY JUBILEE AUDITORIUM
19 SEP 2015 19:00 PORTLAND KELLER AUDITORIUM
23 SEP 2015 20:00 DENVER OPERA HOUSE
25 SEP 2015 19:00 AUSTIN BASS CONCERT HALL
27 SEP 2015 19:00 NASHVILLE RYMAN AUDITORIUM
29 SEP 2015 20:00 MIAMI OLYMPIA THEATER
02 OCT 2015 20:00 PHILADELPHIA ELECTRIC FACTORY
03 OCT 2015 20:00 BOSTON WANG THEATRE
05 OCT 2015 20:00 DETROIT MASONIC TEMPLE THEATRE
07 OCT 2015 20:00 MINNEAPOLIS NORTHROP
09 OCT 2015 20:00 KANSAS CITY ARVEST BANK THEATRE
See the Krafwerk site for tour info.
Music video for the Jack Dangers/Wolfgang Flür collaboration 'Staying In The Shadow', exclusive limited edition clear vinyl seven-inch, only available via the Electronic Sound Music Club.
Details here: www.kickstarter.com/projects/147541…lect­ronic-sound
BEST WITH HEADPHONES
You can get Cubasis here at the app store.
https://itunes.apple.com/us/app/cubas…
You can iVoxel here at the app store.
https://itunes.apple.com/us/app/ivoxe…
You can check out Synthmaster Player here.
http://www.kv331audio.com/
And you can listen to AlterEgo UK's Excellent Kraftwerk inspired track here. Made 100% with the iPad.
https://soundcloud.com/alter-ego-uk/t…
No copyright infringement intented.
Used for the purpose of criticism.
Sequenced parts done on Cubase 5, then audio mixdown passed to Roland SP-404.
Yamaha AN1x (1) – Main Lead
Yamaha AN1x (2) connected via midi to Roland JD-990 – Main Pad
Roland JP-8000 – EFX
Roland V-Synth v2 – Backing Pad
Kurzweil K2000 connected via midi to Roland V-Synth XT – Vocoder sound
3-D The Mix Show 22nd January 2015
20150130 BBC Four HD Kraftwerk PopArt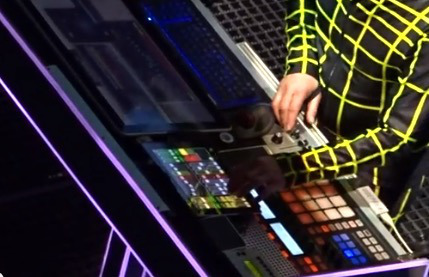 No copyright infrigement intented.
Used for the purpose of criticism and education.
NOTE: This is a live cover. I don't recorded the ambience sound of the public, bacause it was a small auditorium. Record was done though Mixer REC OUT.
Sequenced parts done on Cubase 5, than passed to Roland SP-404.
Hardware instruments used:
Roland SP-404 sampler
Korg T3 Master MIDI keyboard
Yamaha AN1x
Roland XP 60 fully expanded
Roland V-Synth XT
Roland JV-2080 fully expanded
Korg TR-Rack
Originally broadcasted on Arte TV in Germany & France
Great mesmo's Kraftwerk Klone,Roboticx (pronounced robotics).
Made in the late 90's with an Atari 1040ste and an Akai So1.Recorded onto a Tascam 8 track through a Spirit Soundcraft mixer (16:8:2) with effects from my rack.Drums were from my Korg 01/WR