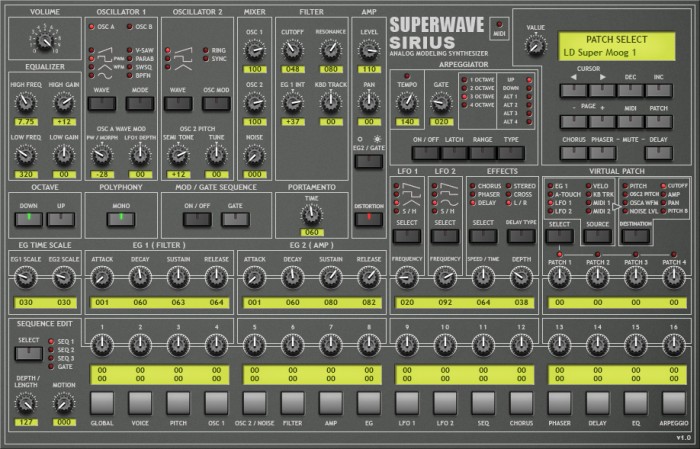 SuperWave has announced the release of Sirius, a powerful virtual analogue synthesizer incorporating a Moog Filter for that nostalgic warm and fat analogue sound.
If you're looking for a synthesizer capable of huge leads, pads, strings and basses, then you must check out the Sirius. The Sirius features much of the technology used in the Tarkus synthesizer, but has a Moog 4-Pole 24dB Filter instead of a State Variable Filter. In short, think of the Sirius as a Mini Moog Synthesizer using the Korg MS2000 Block diagram for the sound structure.

The Sirius features four sixteen step Sequencers, Arpeggiator and Multi-Effects which include Chorus, Phaser, Delay, Distortion and EQ. If you're lucky enough to own a Korg MS2000, then you can use the MS2000's control surface to edit most of the Sirius's common control parameters.
Sirius for Windows (VST) is available for purchase for £14.99 GBP.
Roland V-Synth 2.0 "Essential Preset Pads & Strings"
by Rik Marston 100% No Talking!
Roland V-Synth Virtual Analog Sampling Synthesizer
audio demo recorded dry with no effects except for the
internal FX from the V-Synth itself. These are just presets,
but they are great to show off the sound engine power &
how multi-dimensional this synth can sound. I just love it!
I turn to this synth often because it can just do so much!
It has been used by Nick Rhodes of Duran Duran on tour
and can be seen in many great studios around the world.
Truly a great inspiring instrument, it should deserve a real
"classic" title in the near future because it truly is a monster!
Rik
8/17/2015
Vintage synthesizer featuring the classic Polivoks synth
supported by UVI: http://bit.ly/retrosound-uvi
Polivoks Duophonic Analog Synthesizer
Made in USSR 1982-1990
Designed by Vladimir Kuzmin and produced at the Formanta Radio Factory in Kachkanar
2 VCOs, FM, 2 ADSR
The nice filter that can be switched from low pass to bandpass and two envelopes that can be looped over the AD sections.
This is a functional demo. the musical demo coming soon.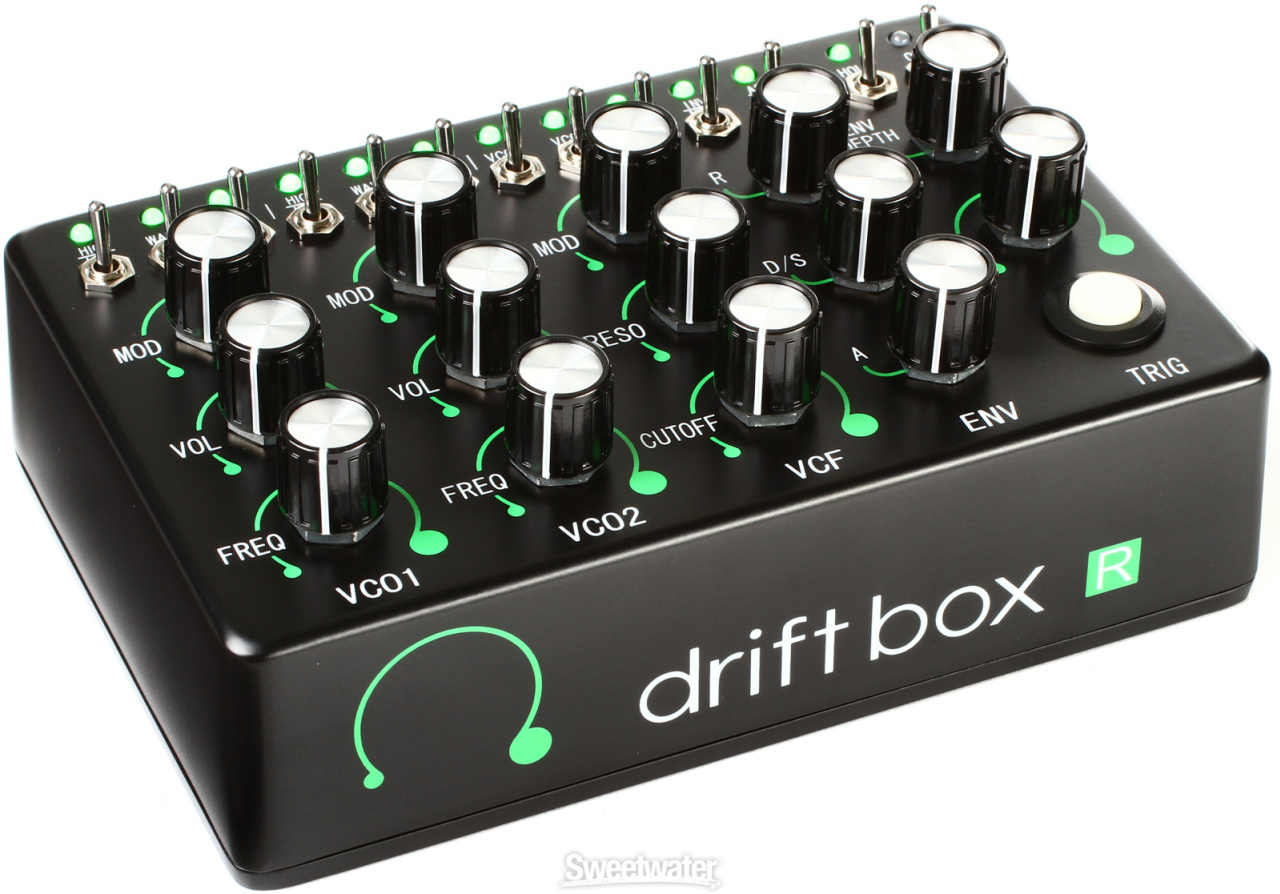 Roland has released a new analog synthesizer – the Roland Driftbox-R Limited Analog Monosynth. The Roland DriftBox-R Limited is an updated version of the original Reon DriftBox.
Originally commissioned by Roland to demonstrate the the SBX-1 Sync Box, the DriftBox-R Limited features two oscillators, filter, and envelope generator.
Control is via five CV/gate connections, letting you integrate the synth with other analog gear.
Features:
Updated version of the original Reon DriftBox
A wide range of functions in a small desktop box
Two VCOs, a great-sounding filter, and an envelope generator
CV/gate I/O for semi-modular flexibility
Use it alone, triggering its envelope with the onboard momentary button
Combine it with other hardware for endless possibilities
The Korg Poly-800 is a synthesizer released by Korg in 1983. Its initial list price of $795 made it the first fully programmable synthesizer that sold for less than $1000. It featured a 49 key non-velocity sensitive keyboard, two buttons for data entry, and a joystick controller, which could modulate the DCO pitch or the VCF. Though the Poly-800 had MIDI, it did not feature MIDI sysex functionality, and patches had to be backed up to cassette tape. It had 8-voice polyphony (paraphony) with one DCO per voice. It could be switched into double mode which stacks two DCOs for a fuller sound, but reduces the polyphony to 4 voices. It featured one analog resonant low-pass VCF with 24dB/oct which was shared for all voices. Like a monophonic synthesizer, the filter was switchable between single or multiple modes. In single mode, the first key pressed triggers the filter envelope, and unless all keys are released, the filter does not re-trigger. In multi mode, each key pressed in turn triggers the filter envelope, even if other keys are still pressed down.
Further it had three digital envelope generators, a noise generator, an LFO, and a chorus effect. It also sported a simple built in sequencer. The Poly-800 could be run off batteries and had guitar strap pegs, allowing a performer to wear it like a guitar. It was also available with reversed-colored keys, which gave an appearance similar to a Vox Continental organ.
About a year after the Poly-800 was introduced, a keyboardless, rackmount/tabletop version, called the EX-800, was released, adding limited MIDI sysex capability. After production of the original keyboard ended in 1985, the enhanced Poly-800 MkII was released. It featured a digital delay instead of a chorus effect, and included limited MIDI sysex functionality. It was produced until 1987.
Siel produced an almost identical synthesizer, the DK-70 around the same time period.
Modifications[
The low price for a used unit (in the 1990s it fell to under $200) and partial analog design of the Poly-800 made it perfect for modification by hobbyists. There is a modification that adds two knobs to the VCF, increasing the filter's range and expressiveness, known as the Moog-Slayer filter modification; the FM-800 filter modification which adds a pseudo FM control to the filter; a modification for external audio input; and some users have added a switch to control the filter slope, adjusting it from a 4 pole (24db/oct) to a 2 pole (12db/oct).
The most recent modification to the Poly-800 family is the Hawk-800 Firmware upgrade which is both a hardware & firmware modification, radically updating the features and capabilities of the synthesizer.[1] There is also the AtomaHawk-800 which adds software & MIDI control to the more popular hardware modifications.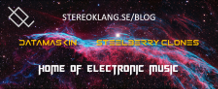 Bob Moog explaining the aspects of the analog synthesizer by using the analog board of the Minimoog Voyager
Sismo Lito is the fusion of three of our machines, special design to celebrate our first year anniversary.
A combination of our Qadrox (square wave oscillator), TwinT (sine wave oscillator) and the small Qad4 (square, pulse and lfo) increasing with filter section (connected to square) built in two analogue sequencer (one connected to sine by gate and the other connected to the square triangle by cv).
Specifications
Polyphony : monophonic
Oscillators : 4 (1x sine – 2x square – 1x triangle
Control : Internal 2x eight step sequencer (1 gate -1 cv)
External 2x cv in, 1x sync in – 3x sync out
Current draw: 12 Volts (center positive)
Weight: 450g
Dimensions: 15cm (H) x 12,5cm (D) x 13cm (W)
IMPORTANT SAFETY CONSIDERATIONS!
– Do not exceed a 15VDC wall wart
– Make sure the wall wart has at least 300 to 1000mA capacity
Futursonus has launched a Kickstarter project to fund production of Parva – a new polyphonic analog synthesizer that combines an all-analog signal chain with the modern convenience of digital control.
The Parva can be configured as a monosynth all the way up to an 8-voice poly synth. Each synth voice offers three analog oscillators, dual multi-mode filters, four 4-stage envelopes, 4 LFOs, sample and hold and 40+ modulation destinations.
Features:
ANALOG – From the oscillators and wave-shapers to the voltage-controlled filters (VCF) and snappy OTA-based voltage-controlled amplifiers (VCA), Parva's signal path is 100% analog. There's no DSP here.
DIGITAL – Parva's digital controls enable you to save and recall patches instantaneously, change parameters via MIDI, and route LFOs and envelopes to more than 40 destinations in the modulation matrix.
POLYPHONY – Parva can be configured for up to eight note polyphony. Extremely flexible voice assignment allows you to stack as many voices as you like for more complex sounds, split the keyboard up to eight ways, or both in any combination.
CONTROL – With its smooth analog potentiometers, Parva gives you direct access to all of the most commonly used parameters. Plus, each section of the synth has additional settings displayed on a high-visibility OLED, so the perfect patch is never more than a click away.
CONNECTIVITY – Parva is the first analog synthesizer to feature a USB Master port, which allows you to connect any class-compliant USB MIDI keyboard — or other controller — directly, without the need for a computer. Of course, standard MIDI DIN in and out connections and a "normal" USB port are also included, as well as individual outputs for each voice, and a stereo headphone jack.
CONSTRUCTION – Parva was designed with working musicians in mind, and features an aluminum enclosure, custom-machined aluminum knobs & sturdy panel-mounted pots,
Specifications
Parva can be configured as an expandable monophonic synthesizer, or as an eight-note polyphonic, eight-voice multi-timbral synth.
Each voice contains the following:
OSCILLATORS
3 Digitally-controlled analog oscillators
Sawtooth, triangle, and PWM waveforms
New Feature: Variable-width saw waves
Tunable +/- 5 octaves
Hard Syncable
Independent level controls
FILTERS
2 serial-connected multi-mode filters
24db or 12db low-pass or high-pass modes
12db bandpass mode
Self-oscillating
Filter FM
ENVELOPES
4 4-stage (ADSR) envelopes
Exponential curves for punchy attack and natural decay
Linear mode also available
New Feature: Loopable envelopes
Routable to >40 destinations
MODULATION
4 LFOs
Sine, sawtooth, triangle, and square waveforms
Random sample-and-hold
New Feature: Stepped LFOs
Free-running or key-synced
Routable to >40 destinations
Connectivity
New Feature: Individual 1/4″ stereo line-level outputs for each voice
1/4″ left and right main outputs
Stereo 1/4″ headphone jack
MIDI DIN input and output
USB MIDI port
USB Master port for direct connection of USB MIDI controllers
The Parva is available to project backers, starting at $499 for the monosynth and $999 for an 8-voice version. See the project site for details.
Scotsman Ken Macbeth was the inventor of the probably biggest analogue synthesizer of nowadays, his model M5. His latest masterpiece – the ELEMENTS as introduced 2014 on the european Musikmesse in Frankfurt is now nearly done and will be finished with some first models at least in 2015. Here he is giving a statement of the status of production and a few examples of the sound for this smart desktop synth. it will be produced probably in very limited numbers as all of his products and will end up as a luxury smart synthesizer with lots of Character. Get an impression now.
XXL Demo from the fantastic soviet Vintage analogue Stringsynthi,
made in the USSR in the Year 1987.
Elektronika Sounds pure and with external Effects.