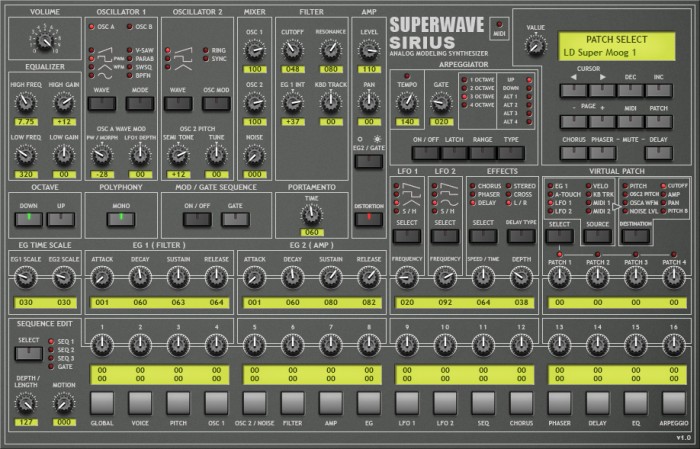 SuperWave has announced the release of Sirius, a powerful virtual analogue synthesizer incorporating a Moog Filter for that nostalgic warm and fat analogue sound.
If you're looking for a synthesizer capable of huge leads, pads, strings and basses, then you must check out the Sirius. The Sirius features much of the technology used in the Tarkus synthesizer, but has a Moog 4-Pole 24dB Filter instead of a State Variable Filter. In short, think of the Sirius as a Mini Moog Synthesizer using the Korg MS2000 Block diagram for the sound structure.

The Sirius features four sixteen step Sequencers, Arpeggiator and Multi-Effects which include Chorus, Phaser, Delay, Distortion and EQ. If you're lucky enough to own a Korg MS2000, then you can use the MS2000's control surface to edit most of the Sirius's common control parameters.
Sirius for Windows (VST) is available for purchase for £14.99 GBP.
Puremagnetik has released Frequencizer, which they describe as an effect that brings the vintage sound sculpting capabilities of the Moog 914 and Doepfer A-128 fixed filterbanks right to your desktop.
A spokesperson told us, "With 12 fixed band filters, LP / HP controls and even a 'vintage' mode, this filterbank adds a unique sonic dimension to Ableton Live. Frequencizer even goes beyond the hardware it emulates to include a realtime spectroscope. Shape your sounds into something completely new or get instantly inspired with this no-nonsense Max for Live audio effect."
System Requirements
Ableton Live 9.1 or higher with Max for Live 6.1.9 or higher
Pricing and Availability:
Frequencizer  is free through the end of March 2015. It will cost $15 thereafter.
A short demo of the three different Odyssey filters. All three installed in an ARP Avatar.
Joachim Verghese designed a nifty 40235 filter combining the ARP 4023 and 4035 filters, and this video shows some of the characteristics between these two, and the original 4075-filter.
Klevgränd has introduced Svep – a stereo modulation filter effect for iPad.
All parameters are easily editable in one screen.
Features:
Inter App Audio (IAA) compatible. Works fine with Garageband and other IAA compatible hosts.
Supports Audiobus 2 including state saving.
Load / Save presets
Remembers IAA hosts (will automatically load last used settings when a host connects)
Low cpu usage
Simple but yet powerful user interface
Svep is available for US $1.99 in the App Store.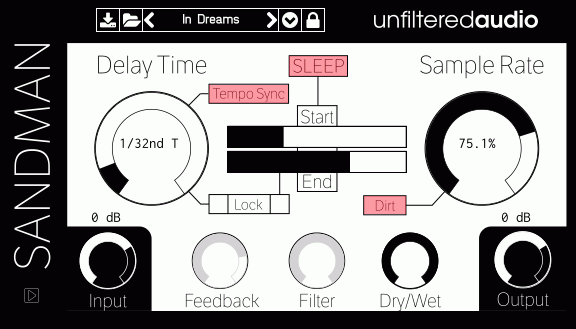 Unfiltered Audio has launched Sandman, a delay and loop-mangler capable of creating beautiful, dreamlike ambient textures or busy, hyper-stuttered glitch beats.
Sandman blends many time-manipulation paradigms into one inviting interface, giving you the ability to use it as a traditional delay, a flanger, a granulator, a wavetable oscillator, or something completely different.

A feature-packed modulation system keeps everything animated, while a special de-clicking algorithm ensures that your loops are mix-ready.
Sandman features
"Sleep" mode freezes your delay buffer, creating locked loops. Loops can be further manipulated by changing the start and end points or manipulating the buffer size.
Variable Sample Rate expands your delay times (up to eight minutes!) while enabling amazing creative possibilities. Use it to repitch a frozen buffer, add a bit of grittiness and warmth to a delay line, or simply decimate everything.
Wide-ranging tempo-syncable delay times (down to 5 milliseconds). At its smallest settings, you can use Sandman as a flanger, a wavetable oscillator, a micro-delay, or to turn percussion into string tones.
Dual LFOs with bipolar modulation destinations. Keep your loops from going stagnant and explore some wild modulation opportunities.
Optional de-clicking algorithm makes your loops invisible. You can automate this algorithm's state, giving you glitchy clicks and cuts when you want them.
Feedback filtering helps you control more intense patches or add a bit of murk to your loops.
Intelligent "Lock" modes keep your delay length and loop lengths intact, even with a modulated sampling rate.
"Dirt" switch adds some nastiness to the heart of the delay line for that extra-vintage feel.
Preset locks allow you to keep specific parameters frozen on preset change.
DRM Free. When you buy it, you own it. No serial numbers, dongles, or forced internet connections.
Steam Cloud Support means that if you use G8 Gate through Steam, all of your presets will be automatically backed up to the cloud and synced between your computers. Every purchase of G8 includes a Steam Key. If you are unfamiliar with Steam, please see Steam's homepage.
Sandman for Windows and Mac (VST/AU) is available for purchase for the introductory price of $14.99 USD until November 21st, 2014 (regular $19.99 USD).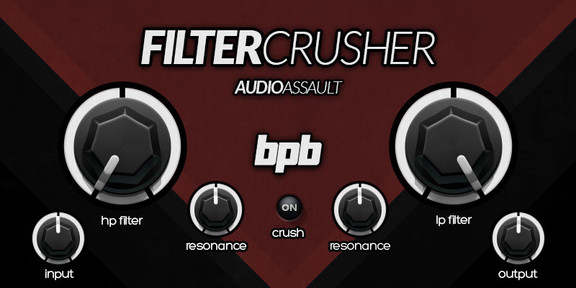 Bedroom Producers Blog has launched FilterCrusher, a free filter effect plug-in for Windows and Mac.
FilterCrusher is a free dual filter effect built around a tube simulation circuit which is based on Audio Assault's superb commercial tube amplifier plugin GrindMachine.

FilterCrusher was developed by Audio Assault and it is available for free download exclusively on Bedroom Producers Blog. The plugin is released as a 32-bit and 64-bit VST/AU plugin for Windows and Mac.
FilterCrusher features
Adjustable 12 dB high and low pass resonant filters.
Modeled tube circuit.
Subtle and "crush" modes.
Zero latency.
Optimized for low CPU usage.
FilterCrusher is available to download from Bedroom Producers Blog at no charge.
Sampler using analog filters like EMU Emulator I, II, III, Emax, Prophet 2000, 2002, 3000, Studio 440, DSS 1
Here you can download first wholly brand new software to be written for the Ensoniq Mirage, for something like 20 years:https://github.com/gordonjcp/miragetools
Advanced Filter
Sneak preview of DensityGS apeFilter, an advanced filter effect of iPad and Audiobus.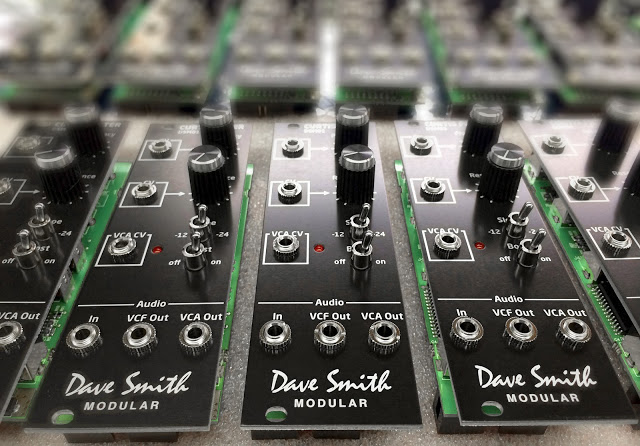 Dave Smith Instruments today began shipping the DSM01 Curtis Filter module, their first product for modular synthesizers. The module takes its name from the filter chip originally designed by the late Doug Curtis, which has been an integral part of the sound of Dave Smith's instruments from the classic Sequential Circuits Prophet-5, all the way up to recent synths such as the Evolver, Mopho, Prophet '08, and Prophet 12.

The DSM01 features a switchable 2/4-pole, resonant low-pass filter, as well as its own VCA. It is a standard 8HP wide, Eurorack-format device with interconnections made using 3.5 mm phone jacks. A carefully designed set of inputs and parameters allows voltage control of filter frequency and resonance. Filter slope is selectable between -12 dB and -24 dB. The module's VCA features two separate outputs for the filter—one pre-VCA and the other, post-VCA. A unique feature of the filter is a Boost function that introduces harmonic distortion into the signal for more aggressive coloration.

"Having the widest tonal palette possible has always been the goal for modular users," said Smith. "This product is our first—but significant—contribution to that world. We wanted to give modular users easy, affordable access to the classic Curtis filter sound, which I've always found very versatile and expressive." The Curtis sound has often been described as saturated, brash, and powerful, and has also been fundamental to such vintage instruments as the Oberheim Xpander, Rhodes Chroma and Polaris, and Elka Synthex.

"The DSM01 packs a lot of sound-shaping power into a small package. We think modular users are going to get a lot of sonic mileage out of it," said Smith.

The DSM01 Curtis Filter module is available now with a MAP of $179.
So here is the last….it is the last, video of what will now be the Voltage Controlled Filter in the MacBeth Elements Synthesizer- here I give a short discussion/exploratory about nailing down that sound! Speed on further into the vid if the technical stuff gets boring! I try here to give a overview of how things were done! Roll on production…..at last!