Modern beat making without distraction
Download free from the App Store: http://appstore.com/auxy
Let us know what you think: feedback@auxy.co or https://twitter.com/auxyco
Introducing a new way to make electronic music. Create your own drums, bass lines, and synth melodies. Auxy is modern beat making without distractions.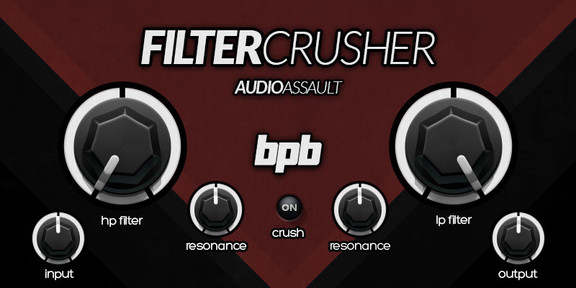 Bedroom Producers Blog has launched FilterCrusher, a free filter effect plug-in for Windows and Mac.
FilterCrusher is a free dual filter effect built around a tube simulation circuit which is based on Audio Assault's superb commercial tube amplifier plugin GrindMachine.

FilterCrusher was developed by Audio Assault and it is available for free download exclusively on Bedroom Producers Blog. The plugin is released as a 32-bit and 64-bit VST/AU plugin for Windows and Mac.
FilterCrusher features
Adjustable 12 dB high and low pass resonant filters.
Modeled tube circuit.
Subtle and "crush" modes.
Zero latency.
Optimized for low CPU usage.
FilterCrusher is available to download from Bedroom Producers Blog at no charge.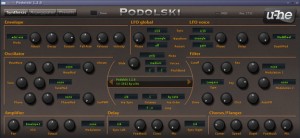 u-he has announced a Linux version of Podolski, a free synthesizer instrument previously released for Windows and Mac.
Thanks to the enthusiasm of KVR member abique, we now have *native* Linux VST2 x64-bit builds of our plug-ins.

Needless to say, this is first steps. Hence, we figured we'd throw out a nice freebee to get as much feedback as we possibly can from the Linux audio community.
The plug-in is available for download from the u-he forum at KVR Audio.

WOK has released MiniStepper, a free MIDI Step Sequencer Plug-in for Windows. Ministepper is designed to be easy to use.
There are 8 steps, each with velocity, gate length and mute. Several play directions, start- and end-step selectable on the fly. Sequence can be transposed by incoming MIDI notes (polyphonic). Host sync with dottet and triplet speed selection, swing, run on key press, MIDI-channels selectable for combined use, clear layout, free.
Price: Free.
IK Multimedia has introduced SampleTank 3 Free, the free version of their SampleTank sound and groove workstation for Mac and PC.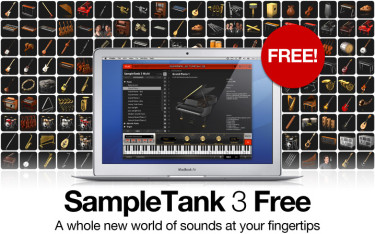 SampleTank 3 Free is essentially a fully functioning version of SampleTank 3: The only difference is that SampleTank 3 Free includes a small portion of the sounds featured in the full version.
The library is expandable; IK plans to add instruments to SampleTank 3 Free until a total of 22 instruments are available.
SampleTank 3 Free is available now as a free download, for Mac & Windows.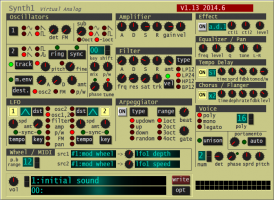 Ichiro Toda has released new beta versions of the freeware Synth1 plug-in for Windows and Mac OS X.
The Windows v1.13 Beta 1 release adds a 64-bit VST version whilst the Mac v1.13 Beta 7 release adds an Audio Unit version (32-bit only for now).
Changes in Windows v1.13 beta1:
64-bit version is available.
VST version up to 2.4 (both 32-bit & 64-bit). There is no change to the previous version in functionality.
Bug Fix: Fixed a problem that occurred is petit noise on MusicMaker.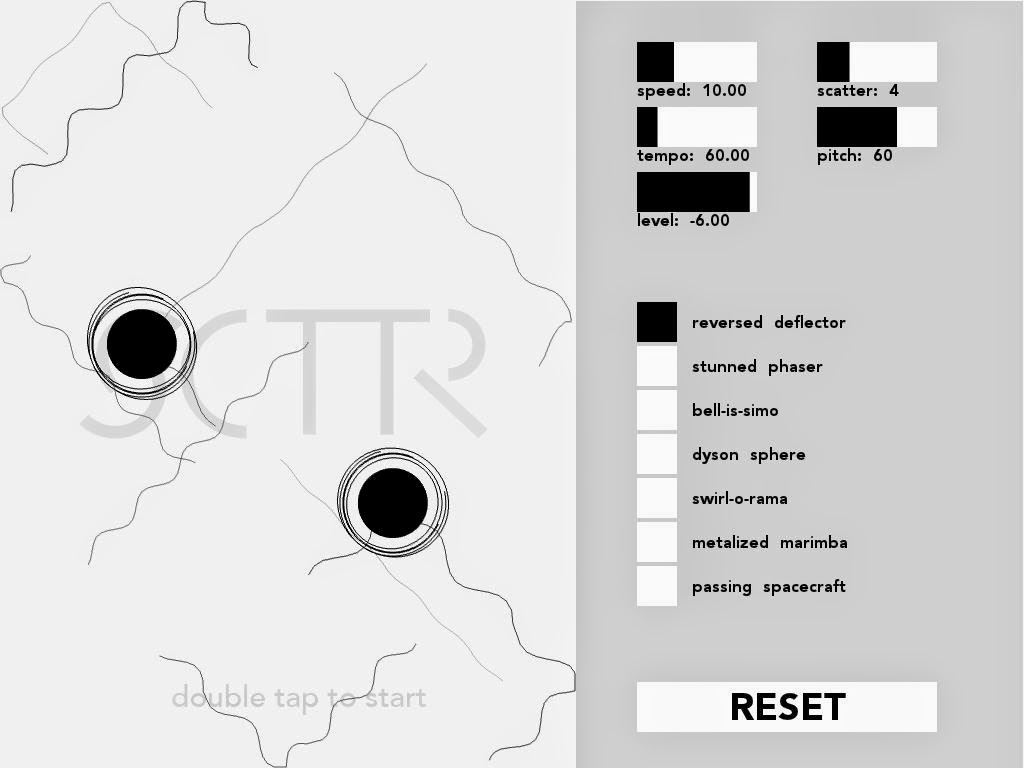 scttr is a collision-based arpeggiator. Placing pulse emitters in a 2D plane enables you to intuitively create and manipulate rhythmic structures, ranging from simple patterns to polyrhythmic mayhem. Subtle parameter changes can result in startling, sometimes unpredictable results, while always maintaining sonic coherence.

It was designed as a creative software instrument/sound generator for live performances and improvisational modular setups.

The PRO version will feature MIDI support, control over sound parameters and advanced particle control parameters.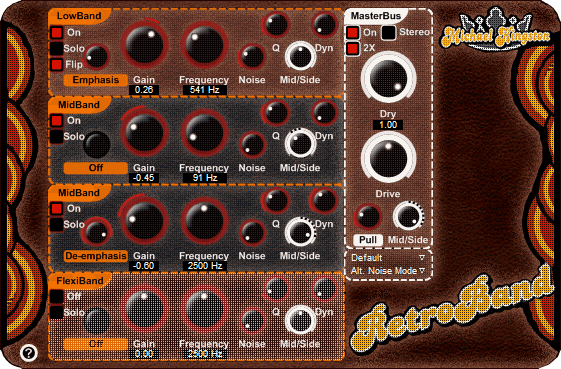 Michael Kingston is now offering his RetroBand effect plug-in for Windows and Mac as freeware.
RetroBand models several interaction aspects of gain stages and transformers. It generates IMD and crossover distortions present especially in Class A/B gain stages. RetroBand also features several forms of transient shaping.
RetroBand features
Digital model of interaction between gain stages and transformers.
Three flexible distortion models with noise modulation.
Transient shaping within the distortion models.
Mid-side stereo image controls.
Advanced noise modes to imprint effects of noise on signal without the hiss and rumble.
64-bit signal path with highly optimised algorithms.
RetroBand is available for Windows and Mac (VST).
Horus is something between a string-machine and a poly synth.
It can generate impressive and inspirative pads.
Full MIDI learn
64 voices polyphonic
FREE
Download link: http://bserrano.free.fr/vsti/Horus.zip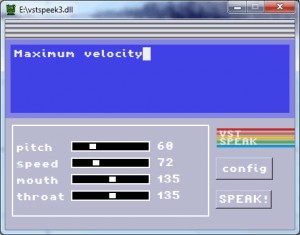 VST Speek is a free vocal synthesis VST plug-in for recreating the old skool robotic text to speech. You simply choose a preset, type any text and get the speech.
VST Speek – http://www.vstplanet.com/News/2014/Wa…
Developer: Wavosaur
Official audio demo!
– you can trigger the speech with MIDI keyboard (velocity sensitive)
– you can use MIDI pitchbend
– you can change original pitch or mouth/throat parameters while it's speaking
This is not a vocal synth like "Vocaloïd", it's intended to do crunchy robotic lofi techno voices! It's not intended for good quality speech synthesis too, better speech synthesis softwares exist now.
– 64 bit version
– MAC version
– ability to assign different text to MIDI notes
– ability to read longer text (and / or read from text file)
– assign pitchbend or midi CC to voice parameters.
– Android version ?
– more parameters