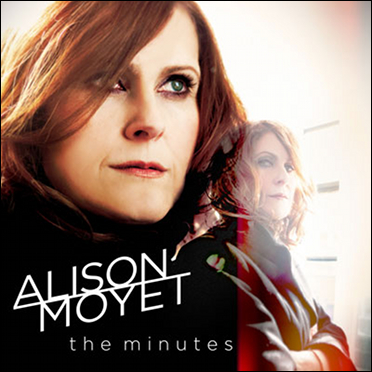 The new promising Alison Moyet album "The minutes" is out now and can be bought from iTunes, Amazon (MP3 and CD) and so on. And for the vinyl-enthusiasts, "The Minutes" is also being released as a limited deluxe 180gram red vinyl edition (plus a free download card). As we reported earlier on, Vince Clarke, Moyet's ex partner in Yazoo, told us that he was "positively surprised" by Moyet's newest work. This new album should please Yazoo fans too.
When I Was Your Girl is the first single taken from Alison Moyet's new album 'the minutes' released May 6th via Cooking Vinyl.
You can see Alison Moyet live at the dates below (get your tickets right here):
30 Sep Ireland Cork Opera House
01 Oct Northern Ireland Belfast Waterfront Hall
02 Oct Ireland Dublin Olympia Theatre
04 Oct Glasgow Royal Concert Hall
05 Oct Edinburgh Usher Hall
06 Oct Gateshead The Sage
08 Oct Sheffield City Hall
09 Oct Rhyl Pavilion Theatre
10 Oct Coventry Warwick Arts Centre
12 Oct Northampton Derngate Theatre
13 Oct Ipswich Regents Theatre
15 Oct London Royal Festival Hall
16 Oct Cambridge Corn Exchange
17 Oct Folkestone Leas Cliff Hall
19 Oct Bristol Colston Hall
20 Oct Cardiff St. David's Hall
21 Oct Brighton The Dome
23 Oct York Barbican Theatre
24 Oct Salford The Lowry
25 Oct Liverpool Philharmonic Hall
27 Oct Nottingham Royal Centre
28 Oct Birmingham Symphony Hall
29 Oct Southend Cliffs Pavilion
31 Oct Bournemouth Pavilion Theatre
As being a hardcore MiniBrute myself, it is really nice to see one of the legends using it

Check out our exclusive interview with synth legend Vince Clarke at his studio in New-York, talking about MiniBrute, his relation to synths and his up-coming projects.
Get the lyrics to Changeling, the first song premièred from Alison Moyet's new album, the minutes and download the track for free via http://alisonmoyet.com
This is not any official remixes but it sure sounds nice. Out now on the download streets is a dubstep remix of the 80s classic "Don't Go" in a remix by Dominatrix aka Andy Motke.
We asked Vince Clarke what he thought of it, here was his answer: "Uber cool!"
It's not the first time that Motke has been remixing electropop acts. He also had a take on Bigod 20 vs Front 242.
Via SL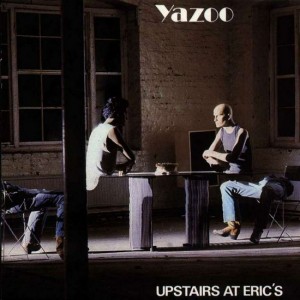 On the 30th anniversary of its release, Vince Clarke tells John Freeman how Yazoo's groundbreaking debut album was all about "the singing and the tunes".
Excerpt from the interview:
What were your first impressions of Alison?
Vince Clarke: By the time Alison and I started working together I did kind of know her. I'd seen her perform in a couple of local R&B bands and a punk band [The Vandals], so I knew she had a great voice. When I finally got to meet her I found her to be incredibly shy, which was opposite to her personality in this particular punk band.
What was it about Alison that made you want to work with her?
VC: Well, I only had one song, 'Only You', which I wanted to demo and that was the sole purpose of hooking up in the first place. I knew that she could sing with a lot of emotion and this particular track was a love ballad. I was looking for someone who could put that across.
What was that very first practice session like?
VC: It was great. We were using this tiny four-track tape recorder and I had the backing track already done. She came around to my flat in Basildon and just sang it in one or maybe two takes. The song wasn't particularly challenging for someone of Alison's abilities. But immediately in the recording there was this sense of seriousness and almost pathos – it was a really great performance.
You then played 'Only You' to Daniel Miller at Mute and he wasn't immediately impressed. I've read that you were pretty close to quitting music at that point. Was that the case?
VC: Pretty much. When I first played the track to Daniel I had gone to his office and he was busy messing about with a synthesizer, as usual, and he didn't seem to be particularly interested. I did think to myself that that was the end of my musical career and I'd need to get a proper job. But that the same evening, the publisher came into the office and he was with a load of other publisher associates and they heard the track and were really enthusiastic about it. That possibly influenced Daniel's opinion.
As you began to create songs for Yazoo, did your songwriting change compared to how you'd written previously for Depeche Mode?
VC: No, I don't think my writing changed. Hopefully my songwriting was getting better but I wasn't writing songs for Alison's voice per se, I was just writing what I thought at the time were quite good songs. I knew that Alison had some ideas for songs as well – she plays piano better than I do – so we just came together and it was a bit of a mish-mash really. There was no concept or theme running through the album; we were just messing about in the studio.
Part of the charm of that album is a naivety. There really wasn't a profound concept that was running through the recording. I didn't really know what I was doing in the studio and Alison hadn't much experience of being in a recording studio, so everything was new. We'd make one sound and we'd think it was great and just stop there and wouldn't make any more sounds. It wasn't like we were continually honing or over producing songs because everything at the time sounded fresh. That's why a lot of the tracks only have eight or nine elements to them.
The title of the album refers to the studio in which you used. What are your memories of the recording process?
VC: We were recording at Blackwing Studios where I recorded the first Depeche Mode album. It was the only studio we knew and the engineer, Eric Radcliffe, was – and is – fantastic. Back then, Blackwing was the studio that Mute were using for all their artists so Fad Gadget was recording his second album at the same time. He was doing the regular hours of 11 in the day until 11 in the evening and so we would get there at about five or six in the morning and just do that early shift.
Ouch.
Read the full interview here >>
Vince Clarke (Erasure, Yazoo, Depeche Mode) and Martin L. Gore (Depeche Mode) have announced that they are releasing an album as VCMG. It's the duo's first collaboration in 30 years.
According to Clarke and Gore, VCMG is an opportunity for the duo to "exercise their lifelong love of the genre as the techno-inspired VCMG."
"I've been getting into and listening to a lot of minimal dance music," says Clarke. "I got really intrigued by all the sounds."
"I realized I needed a collaborator," he adds, "so it occurred to me to talk to Martin."
"Out of the blue, I got an e-mail from Vince just saying, 'I'm interested in making a techno album. Are you interested in collaborating?'" says Gore. "This was maybe a year ago. He said, 'No pressure, no deadlines,' so I said, 'OK'."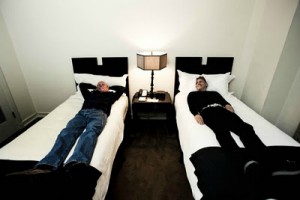 What do you think of the idea of Vince Clarke & Martin Gore collaborating again, after 30 years? And is VCMG the world's first electronic music supergroup?
VCMG – Spock
Clarke and Gore plan to release several EP's, as VCMG, followed by an album.
The first release is an EP entitled Spock. EP1 / SPOCK will feature remixes from Edit-Select, aka Tony Scott, the UK DJ / producer; Regis, British techno musician Karl O'Connor; Zak aka DVS1, founder of Hush Records plus XOQ, the alter ego of Überzone / Q, who mixed the VCMG album.
EP1/SPOCK will be available starting Nov 30th on Beatport, and in wider distribution on Dec 12. 12″ vinyl hits Dec 19th.
http://youtu.be/0n7O-_Dky3E
All of these videos has previously been released on Clarke's on home page, but have now been put out on Youtube, here are the remaining ones:
Playlist:
The Vince Clarke Analogue Monologues – Roland System 100m
The Vince Clarke Analogue Monologues – Arp 2600
The Vince Clarke Analogue Monologues – Roland Jupiter 4 and Boss DR-55
The Vince Clarke Analogue Monologues – Synton Syrinx synthesizer
The Vince Clarke Analogue Monologues – RSF Kobol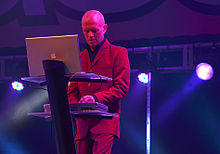 The Analogue Monologues is a new series of mini video documentaries. In each webisode Vince talks about one his analogue synths and explains where the on/off switch is. This series proves, once and for all, that he really doesn't know much about anything (a must see!).

Sign-up to the Vince Clarke mailing list if you want to receive news of the next Analogue Monologues webisode…

The video player below has been tested in all the main browsers, but if you find that you're getting a blank screen, or audio and no video, then refreshing your browser should help!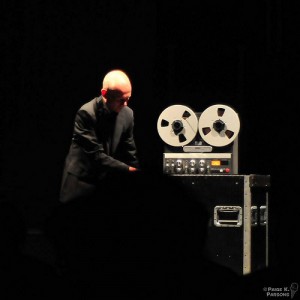 On line magazine MusicRadar has released an short interview with Vince Clarke, read it below:
Everyone reading this will know the name Vince Clarke, be it through his Depeche days, Yazoo years, The Assembly age or the ever ongoing Erasure era.
He is almost entirely responsible for a web of genres, still very much alive and well in 2011. Erasure havesold over 25 million records, and continue to be a household name 26 years after their formation.For the latest album, Clarke was working out of a synth paradise in Maine, New England and alongside Frankmusik in LA. Future Music spoke to Vince about changes in studio technology and the Erasure live show.
We love your Analogue Monologues at vinceclarkemusic.com. Was there ever a time you thought of taking all your kit on the road?
"Well, we used to but it was a nightmare. About six or seven years ago, I decided I would digitise the multi-tracks and record them into Logic to use live. We recorded individual tracks and I'd make my own stems from Logic."
Is that what you're using today?
"Yeah, Logic is running everything in real-time, all at the right tempos. For some stuff I've re-recorded the parts, just because I didn't really like the original and there was timing discrepancies because it was the early days of sequencing. So I've corrected all that too. For Yazoo, because it was so early, I cut up every single sixteenth of a bar, of every sound, of every track and moved it back into time."
Do you use Logic in the studio too?
"Yeah I use it in the studio – we're making a new album at the moment and we demo everything in soft synths and then I convert all of the sounds to analogue with my synths."
So what's on the record will be 100% analogue?
"Well 50%. I'm working with Frankmusik at the moment, he's a digital guy. Most of the drums are his samples and whether they're digital or analogue I've no idea, but they sound great. I'm more interested in the music. I was using soft synths for a long time and was thinking they sounded pretty good but now that I've got my studio and can do an A-B comparison, it's an incredible difference."
Which soft synths are you into?
"I like all the soft synths that emulate old stuff, the Moogs, modular synths, [u-he] ACE is great but it's still not as good. It's the classic argument with CDs versus vinyl and I have a very good record player and if I listen to Dark Side of the Moon on vinyl and listen to it on CD, the vinyl is another level. It's the same with analogue versus digital. Having said that, digital is so useful for writing and remixing. It's immediate and it stays in tune. I use some of the Logic synths too, the ones that come built in. But at the end, for the fi nal recording, I'll use my analogue synths and it's the same on the new album."
How did you end up working with Frankmusik on the new record?
"Well we were talking to a lot of people really, but he was just really enthusiastic and is a bit of a fan. We got on quite well, and I'm a fan of his work too. He's so fast. It's really nice to work with someone who's young and that enthusiastic. Those are the best types of producers to work with – not the people that know everything, but the people that really love it. That's an inspiration for me."
Electropop act Zynic will release its debut album "Fire Walk With Me" at the end of the month. On the 29th to be precise.
The album will be released as a limited edition of 500 copies through German label Conzoom Records. This edition will feature 4 exclusive bonustracks, remixed by famous artists like Assemblage 23, Iris, People Theatre and Parralox.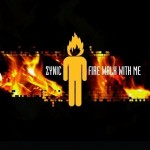 Zynic wants to carry the spirit of the 80′s into tomorrow's sound. Classic acts like Yazoo, Japan, Depeche Mode, Kraftwerk and OMD were always a big influence on Zynics way of creating his own tunes. And so there is one special highlight on the cd edition of "Fire Walk With Me". It is a cover version of the classic Depeche Mode hit "Any Second Now". According to the label, Zynic has covered the song very emotional and with a cool electronic bassline – so it might be one of the best Depeche Mode cover versions that were ever done so far.
http://www.youtube.com/watch?v=MN4HrmXQuMY
Snoop Dogg (Feat. T-Pain) – Boom
Can we enjoy it?