Vince Clarke demonstrates Synth Gurning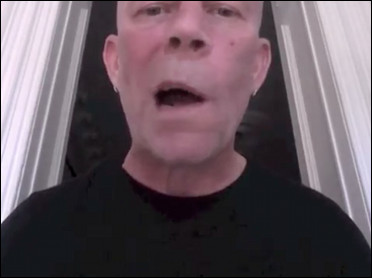 Synth legend Vince Clarke is conducting a pretty unique "synth" competition, namely the first International Synth Gurning Competition. Synth Gurning is defined as the art of producing synth sounds or effects using just the voice whilst pulling a funny face.
The concept for this contest is simple: video yourself making your own synth sound or effect with just your voice. Clarke is also looking for 'interesting facial expression' (gurning), to enhance the performance. Upload the video to YouTube and tweet him (@thecabinstudio) the link before midnight (UK) on August 16th 2013.
Just in case you don't know what this means, you can view a video of Vince Clarke below showing you how to do it.
Clarke will be giving away his own personally autographed, limited-edition, Mute Synth to the best performer, and will sign certificates of distinction for the runners up.
Erasure's Vince Clarke demonstrates the art of 'Synth Gurning' as part of his introduction to The First International Synth Gurning Competition which is currently running on his website here…
http://www.vinceclarkemusic.com/inter…
Comments