Cover of Nitzer Ebb – Join In The Chant using Elektron Analog Four and Roland TR-8.
This is what Douglas' new album will sound like, sort of more electronic pop type music than EBM or Nitzer Ebb type of style, the producer is Mark Bell.
The album is called "kill your friends", and reminds a lot of System700 or at least Roland sounds with dynamics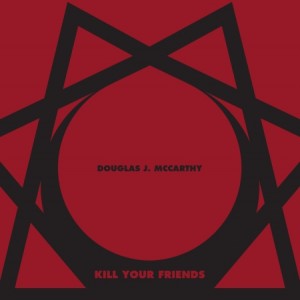 New track from the upcoming solo album of Douglas McCarthy, the frontman of EBM pioneers Nitzer Ebb

Available now for listening is a brand new track from Nitzer Ebb frontman Douglas McCarthy. "Move on" is the 3rd track – after the "Death is king" video and the "Hey" EP (buy it here on iTunes, Amazon USA, Amazon UK or Amazon DE) – taken from McCarthy's forthcoming solo album "Kill your friends" which will be out via Pylon Records on November 23,2012.
The release will be out in 2 formats. The first is a limited edition color vinyl (limited to 300), hand signed by Douglas McCarthy, which also comes with a bonus CD. The Bonus CD will contain 3 songs not included on the vinyl version, plus several remixes exclusive to this CD. The 2nd format is a so-called 'commercial' CD which will contain all 12 songs featured on the vinyl and the 3 songs on the bonus CD.
Regarding that new album, Pylon Records had this to say: "We have just received the masters for the new album and they sound really nice and tight, lot of Dynamic Range, not so loud that yours get crushed, we leave that up to you to turn your volume knob, watch the Base!!!"
http://vimeo.com/34407936
Nitzer Ebb frontman Douglas McCarthy returns with a new solo project of which so far only a short video turned up online, "Untitled". On douglasjmccarthy.com you only get the sentence "Life is sucking the life out of me". A release and tour are scheduled for 2012 but no more news is known so far, we'll keep you informed.
The Shadow Bureau is a new project from Nitzer Ebb's Bon Harris and A Matter Gray's Jeehun Hwang. What at first started off as compositions for several indie films has since taken on a life of its own, featuring collaborations with the likes of Wolfgang Flür (Kraftwerk), Curt Smith (Tears For Fears) and Isabelle Erkendal (Peaches, West End Girls).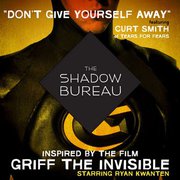 The band's 2-track single "Don't Give Yourself Away" is now available for listening on the band's Facebook page at www.facebook.com/theshadowbureau. The title track "Don't Give Yourself Away" features Tears For Fears' Curt Smith on vocals while the B-side "Axis Of Envy" features Wolfgang Flür (ex-Kraftwerk).
Enjoy
http://youtu.be/KfZDgARG9fI
New video with Nitzer Ebb and Die Krupps. Read our interview with Nitzer Ebb here, that we made some weeks back.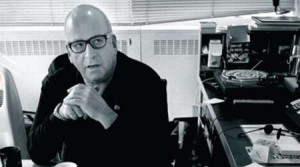 Over at Sonic State an interview with legendary boss of Mute Records can be found. Mute has several renowned bands on its listing such as Depeche Mode, Nitzer Ebb, Fad Gadget, Erasure to name but a few. Here is what Sonic State has to say about it:
Without Mute records and the acts they have nurtured in the 30+ years since they were formed by Daniel Miller in 1978 as a way to release his own tracks, a whole swathe of influential electronic pop music may never have made it to mainstream attention. Depeche Mode, Yazoo, Erasure, Moby, Goldfrapp and many others have benefitted from their unique, artist-centric focus and been able to flourish and have long term relevance in an industry which is so often driven by the flavour of the month.

With a two-day celebration of all things Mute at the Short Circuit event at the Roundhouse, London on May 13th and 14th looming, we caught up with the founder of Mute – Daniel Miller and talked synths, software and the relevence of todays record company.
Nitzer Ebb needs no further introduction, but fact remains that Bon Harris and Douglas McCarthy with albums like, "That Total Age" and "Belief", in the late 1980s set the scene for EBM going forward, with their devotion to pounding bass rhythms. Having toured with Depeche Mode few doubt their impact on electronic music and after a break in the 1990s the band finally reunited and went on tour again in 2006. Last year the critically acclaimed album Industrial Complex came out and as of right now they are on a long European tour together with Die Krupps. As a special treat for fans both bands play jointly on stage and an exclusive mini album called Rhythm of the Machines can be obtained on site. Stereoklang met up with the band backstage and had a long chat about gear, the synth/EBM scene of today, the shift of label and how they still maintain a enthusiastic crowd everywhere they go.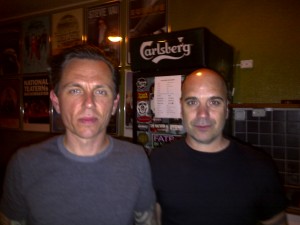 How has your new material been received and how did the collaboration with Die Krupps come about?
Well it is not technically all that much new material, but it has been laid out to fit our tour and the collaboration we have with Die Krupps. But we are of course pleased with the response we have received so far and our fans seems to like it. The idea of collaboration with die Krupps happened in November last year when we met each other in San Antonio, Texas. However we do have a long joint history together, so when Ralph contacted us in the studio with the idea of doing something jointly we were all for it.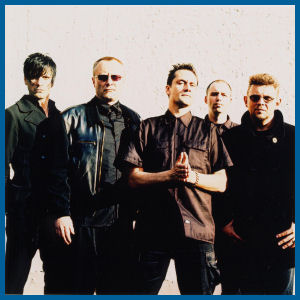 You are celebrating 30 years as a band next year, how do you work to continue excite existing and new fans?
The most important thing is honesty and be 100% true to what you do. We work hard to produce shows that match the expectations of our fans, but we are also very demanding on ourselves to deliver quality over quantity. You need to show on stage that – You mean it!