New teaser video from Nitzer Ebb "Industrial Complex" DLP Trailer
In October we announced that "Industrial Complex", Nitzer Ebb's 6th studio album to date and produced by Flood, would be re-released on vinyl in 4 different versions in February 2016. We now have received a preview of the new remixes that will be featured on this release.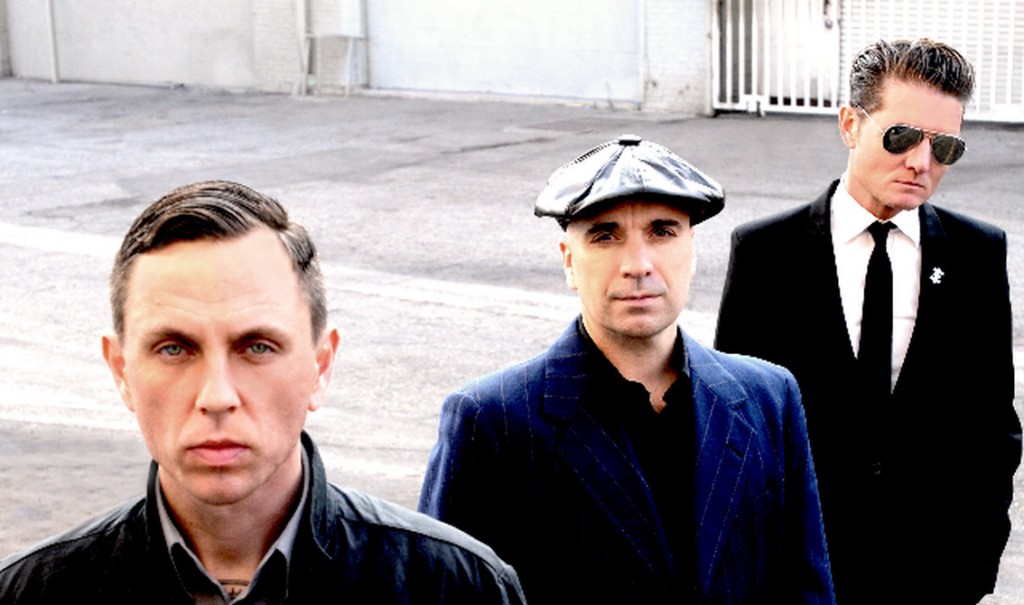 DLP incl. New remixes by: Apoptygma Berzerk, Vince Clark, NZ, MRDTC, Technomancer feat. Angst Pop, Neotek vs. Birmingham 6 and K-Bereit – the biggest names in the Electroscene on one vinyl!!!!
"Industrial Complex" is the band's 6th studio album to date, once again produced by Flood and featuring guest vocals by Depeche Mode's songwriter Martin L. Gore on the song "Once You Say".
On "Industrial Complex", Douglas McCarthy and Bon Harris go back to their roots and mix Nitzer Ebb's signature sound made of pounding bass rhythms, upbeat electro sequences and menacing vocals, with a more mature songwriting approach injecting infectious and almost pop rock melodic elements. Intense, powerful, straight and catchy, this album presents the band's many new hits including "Promises", "Once You Say", "Payroll" or yet "Kiss Kiss Bang Bang".
1 Promises 3:50
2 Once You Say Featuring [Uncredited] – Martin L. Gore 3:41
3 Never Known 3:58
4 Going Away 4:10
5 Hit You Back 4:19
6 Payroll 2:57
Side B:
7 Down On Your Knees 3:52
8 I Don't Know You 3:12
9 My Door Is Open 3:15
10 I Am Undone 3:51
11 Kiss Kiss Bang Bang 2:57
12 Traveling 3:13
LP 2:
1 I Am Undone (Alan Wilder Remix) Remix – Alan Wilder 5:29
2 Once You Say Remix by Apoptygma Berzerk 4:16
3 Once You Say MRDTC Version 5:19
4 Once You Say PUREMIX by NZ 4:48
Side B:
5 Once You Say RAWMIX by NZ 3:47
6 Once You Say Neotek Remix 4:28
7 Once You Say Angst Pop feat. Technomancer Remix 4:43
8 Once You Say K-Bereit Remix 4:37
9 Once You Say Vince Clark Remix 5:51
http://www.emmo.biz/de/Suche?keyword=…
Comments