Teenage Engineering: How did you get involved in the album process?

Christoffer Berg: I got involved at the end of January 2012. I was asked if I would be interested. In February I went to London to meet Ben Hillier and Daniel Miller to listen to some demos and just meet them. In March I went to the first recording session in Santa Barbara.

TE: How come they first approached you?

CB: I think the way it happened was that Ferg Peterkin, who was the engineer on the record, was in the studio where I have a production room, Svenska Grammofon Studion in Gothenburg. He was recording an album with a band called Foals, and him and Luke Smith, who was the programmer on the previous record, had brought their modulars along.

I asked if I could have a go at the equipment and do some experiments with it. They invited me to come in whenever I wanted to, so I recorded some stuff on a mobile setup that I brought to their room. After this I was kind of invited to send a resume and submit some demos.

There was quite a substantial list of experience required to even submit a demo. You had to have expertise in several modern day sequencers and also be able to synchronize these with old analog stuff. But at the time when I started making electronic music music, I had to use sync boxes and a four track portastudio. So when I looked through the list I thought to my self "I can do this", and "if I get this job I'm gonna kill it".

TE: What was the actual position offered?

CB: It was as the programmer. My technical responsibility would be to keep different systems synchronized, and also to program beats, make sounds, basslines or whatever.

TE: So, during a days work, what equipment would you use?

CB: Oh, my god… Wow, we had a huge Eurorack modular with somewhere around 700 – 800 modules. During the recording process Martin (Gore) also got a dotcom modular, which I really fell in love with. We had ARP 2600′s. Martin has a rack which has three 2600′s in one rack, with custom MIDI interface for them. That was insane! One favorite of mine came to be the 'Gleeman Pentaphonic', a kind of rare early digital analog hybrid synth, which looks really cool and has a very special sound. It's almost impossible to list every thing and almost easier to list the stuff we didn't have.
Read the whole interview here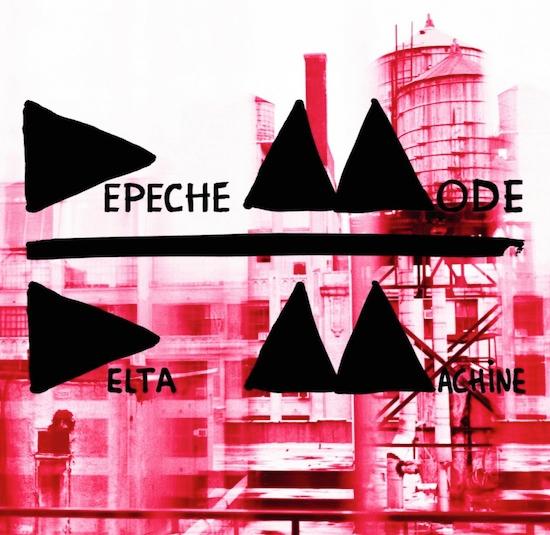 Depeche Mode's new album, Delta Machine (artwork above), is now streaming in full on iTunes, one week ahead of its release next week – listen here.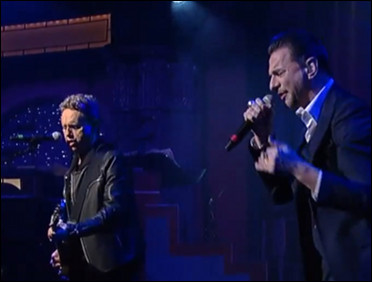 Yesterday evening Depeche Mode performed live on the David Letterman show. For those who missed it last night, you can see a high quality video that got upped a few moments ago right after the jump or in the video player of our mobile app. But more alluring to the fans is probably the fact that the full concert was upped on Soundcloud as well.
The Depeche Mode 'Live On Letterman' webcast aired last night was recorded at the Ed Sullivan Theater in New York and had the following track list:
Intro
Angel
Should Be Higher
Walking In My Shoes
Barrel Of A Gun
Heaven
Personal Jesus
Soft Touch/Raw Nerve
Soothe My Soul
Enjoy The Silence
For many this will be the first time they hear some more new material. Let us know what you think of it.
Note that the deluxe 2CD editions of the new Depeche Mode album are available now at dead cheap prices from Amazon DE ( http://fave.co/ZBjsmM ), Amazon UK ( http://fave.co/ZBjwTv ) and Amazon USA ( http://fave.co/X0hkRP ).
All That's Mine (10 LB Mix)
Original material © 2013 Depeche Mode
Here's the first video from Depeche Mode's new album Delta Machine – Heaven
Pre-order Delta Machine now: http://smarturl.it/DMitunes – Available March 26.
"Heaven" available now: http://smarturl.it/HeaveniTunes
Music video by Depeche Mode performing Heaven. (c) 2013 Venusnote Ltd., under exclusive license to Columbia Records, a Division of Sony Music Entertainment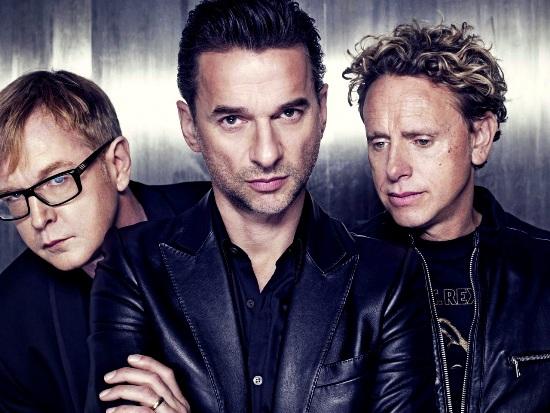 The new single "Heaven" will be released next Friday. Now, the band have announced that the new Depeche Mode album, entitled "Delta Machine" will be released this Spring.
The album, recorded over the last year in Santa Barbara, California and New York City, was produced by Ben Hillier, who also was a part in producing the last two albums "Sounds of the Universe" and "Playing the Angel", and mixed by Flood.
The album, called Delta Machine will see Depeche going all-out with the packaging and gizmos.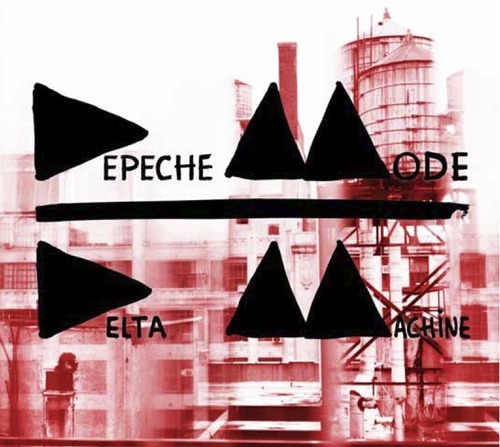 As well as the standard version, fans will be able to get a deluxe edition that features photos by long-time collaborator Anton Corbijn, as well as remixes of forthcoming single 'Heaven' by Matthew Dear, Owlle, Steps to Heaven and Blawan (oof). 'Heaven' will be premiered on Vevo next Friday, February 1st.
Speaking about the new record, Martin Gore said: "Writing this album was incredibly daunting as I wanted the sound of this collection to be very modern. I want people to feel good about listening to this record, to get some kind of peace. It's just got something magical about it."
Dave Gahan adds: "With this release we've completely shifted our idea of how to create an album. When we hit a wall where we realize the album is beginning to sound too normal, we'll mess it up and really give it that organic Depeche Mode Sound. Delta Machine is no different, and I can't wait for all of our fans to hear it."
"Delta Machine" will be released through Columbia Records on March 26th, 2013.
In addition to the album announcement, Depeche Mode have also confirmed that the video for the first single "Heaven" will debut on VEVO next Friday, February 1st.
Tracklist:
01 – Welcome To My World
02 – Angel
03 – Heaven
04 – Secret To The End
05 – My Little Universe
06 – Slow
07 – Broken
08 – The Child Inside
09 – Soft Touch / Raw Nerve
10 – Should Be Higher
11 – Alone
12 – Soothe My Soul
13 – Goodbye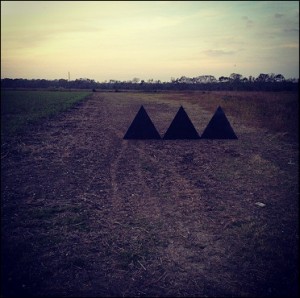 According to Sony Germany, the new Depeche Mode single is called "Heaven" and will be released January 25th in Germany, January 28th in the rest of Europe and January 29th in the states. The 3:53 track will be a teaser for the new studio album to be released in March 2013.
Sony rep stated: "It is not the best track from the album, wait till you hear the entire album."
Enjoy the Silence (Depeche Mode Cover) with Arturia Minibrute, NI Maschine Mikro MK2, Korg Kaoss Pad 3
Swedish electro pop duo Jode are in the production process with Christoffer Berg (Depeche Mode, The Knife, Moby etc) finishing their debut single "Untold". Berg will be mixing and producing. Christoffer Berg just came home from New York and Santa Barbara after spending 6 months with Depeche producing their forthcoming album.
Youtube alias peahix has uploaded this DM cover of Big Muff, details below:
I've had several skeptics weigh in on my various Depeche Mode covers done all on my Yamaha CS01II synth, so I thought I'd make a screen-cap video showing the Cubase session for my rendition of "Big Muff." Here's the mastered version I posted previously: http://www.youtube.com/watch?v=5IiZlvr7fXs
In this version, you can see all my parts, and I solo all the different bits throughout so you can hear how it all comes together. Note that for several sounds there are actually two different tracks that play together to form a composite sound. The CS01II is a pretty limited synth, and in order to more accurately achieve certain sounds, I had to split things into their component parts. The channels that remain muted throughout are just the MIDI parts, which aren't outputting to anything here, since each MIDI track was recorded one at a time via the CS01II to an audio track. Anyway, hopefully this is useful or interesting to someone!!
Yamaha CSo1 II:
The CS01 is a very old but classic analog monosynth from Yamaha. Although originally designed for use by novice musicians or first time synth-buyers, the CS01 has been recognized by today's electronic musicians as one fat little bass machine with simple controls. In a nutshell, the CS01 is simple to use and edit but still has some great features for any situation. It's tiny and portable, it has baby-sized keys and it can run on batteries, and there is a built-in amplifier and speaker which is quite fun.
As for sounds and synthesizing, the CS01 is the perfect monosynth for bubbly and growling bass! It features a very nice 12dB resonant VCF filter. In addition to the oscillators' sine and square type waveforms there is PWM and noise. There are also LFO controls, glissando (like portamento), a typical ADSR envelope generator, pitch & mod wheels and even a breath controller input. A CS01 mkII (pictured below) was later released by Yamaha soon after the original. It featured an improved 24dB resonant VCF (filter) with adjustable slider control over resonance instead of switchable on/off resonance as found on the original. The CS01 mkII is also identifiable by its black case with green letters.