Live session in Arjen Schat's living room with Elektron Analog Four, Moog Slim Phatty + CP-251 and Waldorf Blofeld.
Elektron Analog Four and Octatrack
Video description below:
This is a quick demo of my custom midi editor template for the iPad app 'TB Midi Stuff'
https://itunes.apple.com/en/app/tb-midi-stuff/id480953919?mt=8
The free editor download link is in the TB Midi Stuff forum here, note that it's easy for you to edit and customise within the app if you like:
http://www.thiburce.com/TBStuff/forums/viewtopic.php?f=19&t=125&p=416…
Thanks to Fabien (app developer) for such a great midi control framework.
Live Ambient Improv – Angstrom's Looper VST w/ Waldorf Blofeld, Roland XV-5050, Roland Alpha Juno 1, Roland HS-60, MicroKorg, and Arturia Minibrute.
"The audio and video isn't totally in sync – my camera doesn't have an audio in, and without a beat, it's hard to sync up. It's close enough for ambient though."
ChipBeat "Juno/Ann Flowers" — no Samples used, only Hardware ! Roland Alpha Juno 2 – Waldorf Blofeld – Drumstation (Trier August 2012)
http://www.youtube.com/watch?v=MvpIXuMKLkY
iControlMIDI.
Plug & Play iPad Editors for Vintage & Software synths.
iBlofeld for Waldorf Blofeld.
Site: http://www.icontrolmididesign.com
App Store: http://itunes.apple.com/app/iblofeld/…
Waldorf is releasing the Blofeld hardware synthesizer in black as a limited edition. Here's how they are describing this beauty:
Deep in the subterranean Waldorf Laboratories, our scientists have finally discovered the finish that delivers the best sound. We almost had forgot about them when the resurfaced and proudly presented the result of their almost endless struggle to find the ideal material: Neither Mauve nor Lavender nor Ochre result in optimal sound, but a special electron absorbing coating in deep black.


The explanation is simple: as more absorbed electrons reach the inner digital and analog workings of Blofeld and casue each bit to be stronger pronounced, resulting in a very defined and detailled sound. This makes our new Black Blofeld sound even better than before. The new black Blofeld is produced 100% in German Schwarzarbeit and is available only on the black market.
More here http://www.waldorfmusic.de/.
Here you find a nice demo of side by side comparison on basic waves from 3 synths
Roland GAIA SH01 Blofeld Nanozwerg
http://www.youtube.com/watch?v=3BmDxfq_yE0
http://www.youtube.com/watch?v=e3KU7YLNWyE
http://www.youtube.com/watch?v=05gb9uRF_wA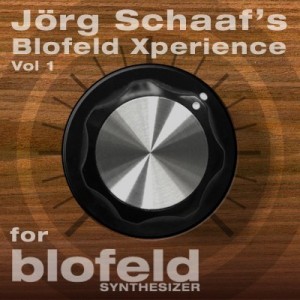 This is the essence of Mr. Schaaf's experience with Blofeld. Mr. Schaaf is Musician, Sounddesigner and Composer for almost 30 years. Besides creating soundscapes, he develops electronic music instruments for his own company, Radikal Technologies.
This set contains a very broad spectrum of sounds, as it combines the sampling capability in Blofeld with typical subtractive synthesis.
Requires License SL or Blofeld Keyboard!
Listen to it here:
Jörg Schaaf BLOFELD DEMO by matrixsynth
Available here. Note this is Jörg Schaaf of Radikal Technologies and formerly Quasimidi.