See how quickly you can create your own sample and transfer it to your Nord keyboard using the Nord Sample Editor. Download the Nord Sample Editor for free and create your own samples today!
Download the Nord Sample Editor for here: http://www.nordkeyboards.com/download…
Read more about the Nord Sample Editor and here:
http://www.nordkeyboards.com/software…

The Nord Sample Editor let's you load your own WAV files into your Nord keyboard! Adjustments, loop points, pitch and level are all done within an easy to use application, and will get your started in no time!
The Editor will assist you in your editing efforts; it contains powerful tools for various actions that can be applied to a sample. These tools will for instance help you in setting a start point of a sample, creating a loop and other tasks that are essential in making the samples ready for use in the Nord unit. The Editor also has functions for automatic mapping of samples across the keyboard and much more.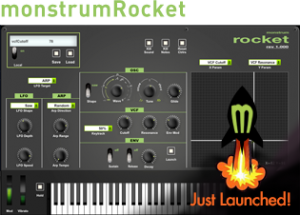 Monstrum Media has released MonstrumRocket – a software editor that gives you access to every controllable parameter on the Waldor Rocket synthesizer.
In addition to all the parameters you have access to on the actual Rocket, this editor also gives you a hold button, Vibrato Modulator, Local on/off, reset all, all notes off, MIDI panic as well as an x/y surface to modulate two parameters at once.
An added feature to this editor gives you the ability to store and load programs to and from your computer's hard drive.
Note: Waldorf omitted any ability to control the "filter type" or "Boost" mode through MIDI. Waldorf's very own ipad application for the rocket also has no way of controlling these two parameters simply because as it is now with the rocket's OS there is no CC or SysEx assigned to those parameters.
MonstrumRocket is available now for US $9.99.
Video description below:
This is a quick demo of my custom midi editor template for the iPad app 'TB Midi Stuff'
https://itunes.apple.com/en/app/tb-midi-stuff/id480953919?mt=8
The free editor download link is in the TB Midi Stuff forum here, note that it's easy for you to edit and customise within the app if you like:
http://www.thiburce.com/TBStuff/forums/viewtopic.php?f=19&t=125&p=416…
Thanks to Fabien (app developer) for such a great midi control framework.
"Hello ladies and gentlemen, here you can find our new product SID. We work real hard to present the new SID as soon as possible.
Coming real soon! "
The latest hardware melds the classic chip sounds of the SID chip with an x0x sequencer a la the Roland TB-303. The preview also reveals more of how this unit works, including per-note modulation and sequencing features. Earlier this year, they added a Mac/Windows/Linux editor; now, they're adding an iPad editor as well.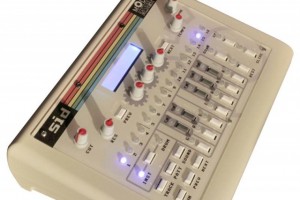 Features:
Built around the original MOS SID chip, as heard in the Commodore 64, at least in the first 300 units.
x0x control layout
Step sequencing
3 expression knobs for macro controls of each patch
Bundled editor software (see the video below, from earlier this year)
NERD-PANEL, "a powerful interactive blueprint which enables you to address the chip one pin at a time – also a great educational tool."
100+ Patches.
50+ Wavetables drum sounds/effects.
Audio in, out; MIDI in, out. USB connectivity for MIDI control, too.
Onboard display.
German and English documentation.
More informations @:
www.modemachines.com
www.facebook.com/modemachines
www.modemachines.tumblr.com
www.twitter.com/modemachines
www.flickr.com/photos/modemachines
www.myspace.com/modemachines
Voice Editor Essential is a simple Core MIDI iPad editor application to edit parameters in Yamaha synthesizers.
The editor focuses on detailed editing of insert effects, system effects, arpeggiator and EQ that are frequently modified and can take advantage of the iPad's large graphic display. In addition to that, you can control parameters like EG or cutoff in real-time by using fader control or XY Pad. Some essential global parameters including tap tempo and volume control are also included.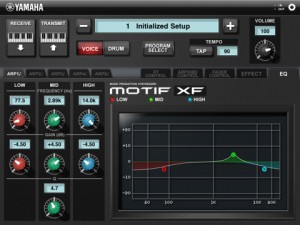 *Yamaha MOTIF XF offers you WiFi connectivity which enables wireless control.
Compatible model : MOTIF XF
Features
Effect Mode
・In effect mode you can select and edit Insert effects, the System effects and the routing and sends and returns for all the effects in a Voice.
EQ Mode
・You can edit the MOTIF XF's Voice EQ and store different EQ setting for each of 50 Templates.
・you can adjust the Mid Bang EQ setting by pinching the band
I made a basic Max/MSP patch that allows one to use the Korg NanoKontrol MIDI controller as a periodic waveform editor. Each of the first eight faders controls a point along a periodic waveform. The ninth fader controls the frequency of the waveform.
DirectEMX is a VST editor for the Korg Electribe MX. You can use it in a VST compatible host like Cubase, Live or FL Studio.
More info at: www.directsynth.com
Features:
Full parameters control and automation from a VST host software (5 Synth parts and 9 drum parts).
Interface specially designed for the EMX.
Total recall: The whole state of the EMX is saved in the DAW project and can be loaded back.
System-Exclusive dumps: Get all the patterns of your EMX in the DirectEMX interface, then modify and reverse-engineer existing patches easily.
DirectEMX is available now for PC (VST) for 25 EUR. A demo version is also available.