Right before Christmas a new and extremely rare electronic music album has hit the shelves.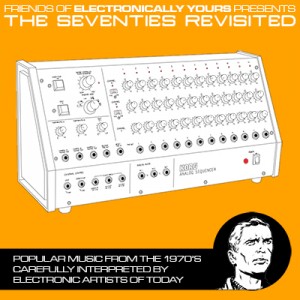 It is a secret group on Facebook called Electronically Yours that has released an album featuring classic 70′s songs and remixed to fit an electronic audience of the 21st century. And it is not an anonymous bunch of musicians on this album – among the secret members you will find Joakim Montelius (Covenant) under his alter ego Tectonic Knights, Eddie Bengtsson with PAGE, Diskodiktator, compute and Steelberry Clones, to name but a few.
Now you can watch them live – this is Electronically Yours as they made their first performance at ElectriXmas in Malmoe, Sweden on December 15th 2012.
On stage in the video: PAGE, independent state, compute and yours truly Steelberry Clones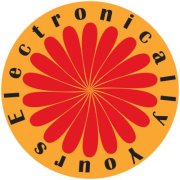 More info here:
http://www.facebook.com/FansOfEY?ref=ts&fref=ts

ElectriXmas is an annual event focusing on electronic music, within electronic pop, EBM, electro etc. As with previous years five bands will perform live on stage and this years line up promises a full powered event, here's is what the ElectriXmas crew has to say about it:
Well, it's been a tough choice to select the final artist for this years electriXmas. We've had weeks of discussions, negotiations and a lot of stress, but finally we're pleased to be able to bring a long awaited band to the stage…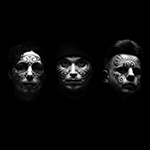 We give you… [:SITD:] !!
So now, the complete lineup is:
ICON OF COIL (no)
[:SITD:] (de)
AESTHETIC PERFECTION (us)
JÄGER 90 (de)
HENRIC DE LA COUR (se)
+ surprise guests ELECTRONICALLY YOURS  (se)
From a < S T E E L B E R R Y   C L O N E S > perspective we recommend you to keep a close eye on the surprise act going forward

Electronically Yours
Eddie Bengtsson (Page, S.P.O.C.K, Sista Mannen På Jorden) oiled a wooden deck and had a vision. He invited friends and acquaintances from among the ranks of Swedens synth artists to help him realize it. By taking the best tunes from the 70′s to the present day and redefining them electronically they hope to make our small planet a better place … Do not miss Electronically Yours Live at electriXmas!
Don't forget to Check out the Artists page for more info on the artists. Tickets can be bought directly from the website, but hurry, electriXmas has been completely sold out the last 3 years in a row, so don't wait too long!
We'll be back in the next few days with info regarding the schedule and dj's for the night. As usual, keep up to date here or on any of the following:
– Facebook group: www.facebook.com/groups/electrixmas
– Facebook page: www.facebook.com/electriXmasfestival
– Twitter: twitter.com/electriXmas
We start of the live reporting from the Swedish electronic music fest ElectriXmas, that took place this weekend, with an exclusive interview with Necro Facility.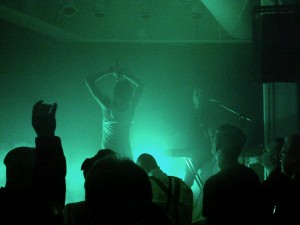 Necro Facility consists of Oscar Holter, who writes the music and plays all the instruments, the vocalist Henrik Bäckström, who also writes all the lyrics and finally Cristopher Hedström a session player. The band started in 2001 when both Oscar and Henrik were in the Swedish "Högstadie", 14 and 15 years old. They released their first demo in february 2001. They released 2 more demos before getting signed to Progress productions. They released their debut "The black paintings" in 2005.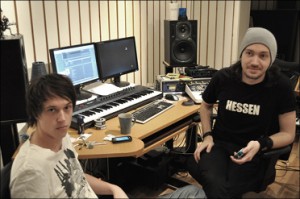 Make sure to follow our coming reports from ElectriXmas over the course of the next few days, including acts like Tyske Ludder and Hocico
We do apologies for the bad sound on the live on stage performance parts in this video
Find out more about ElectriXmas by clicking the logo below: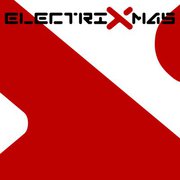 Watch out for our live report from the event
Here are some of the bands you can expect to hear from:
Hocico Bite me! HD official video 2011
http://youtu.be/5gx9-u700Ao
Tyske Ludder – Tempelberg – MeraLuna 2011
Code 64 – Progenitor
S.P.O.C.K – Never Trust a Klingon
Necro Facility – Live in Moscow 2011
See you live at ElectriXmas tomorrow

Code64 is the latest edition

Should be a nice evening I would say
"Finally, we're happy to announce the last band to join this years electriXmas lineup – Code 64!
The swedish/norwegian electropop trio Code 64, exploded back into the scene with their highly successful album "Trialogue" in 2010 after a long break from the spotlight. We're really looking forward to see what they bring to the stage!"
So, the complete lineup now looks like this:
HOCICO (mx)
S.P.O.C.K. (se)
TYSKE LUDDER (de)
CODE 64 (se)
NECRO FACILITY (se)
Check out the Artists page for more info.
As well as this we've got this years DJ's booked in with an all-Swedish attendance!
DJ Faleryne (Synhcave, Freakshow, Göteborg)
DJ Elektroskull via Solar Drifwood (Stockholm)
DJ P-machine (Neostalgia, Malmö)
DJ sand (Klubb [re]form, Malmö)
Get more info on the DJ's here.
And lastly…
So… there's nothing left to do now but to get ready to party !!

Here's the message from outer space!
Time is rolling on and we've been über busy with preparations! Finally we're ready to give you some more news!
electriXmas is delighted to announce that Swedens legendary space cadets S.P.O.C.K. have landed just in time to join the party! We've been informed in the latest sub-space transmission that during their long voyage into the unknown they've been secretly working on new material! They're looking forward to make this years electriXmas extra-special with a world-exclusive performance of a couple of new tracks!
So, the lineup now looks like this:
HOCICO (mx)
S.P.O.C.K. (se)
TYSKE LUDDER (de)
NECRO FACILITY (se)
So three out of five bands has been confirmed for Swedens best synth, electro, EBM, industrial and Dark alternative Xmas party, two more will be revealed before it kicks off.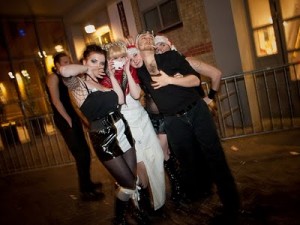 We've already got the first 3 bands booked and we think you're going to like them!
HOCICO (mx)
TYSKE LUDDER (de)
NECRO FACILITY (se)
Check out the Artists page for more info.
2 more bands are waiting to be booked to complete the lineup as well as DJ's to keep the dance floor moving. Check back here or register on our Facebook group to get the latest info as it happens!
Tickets are on sale now and as usual we're offering a special "early-bird" discount! This is limited to the first 50 tickets, so you're going to have to be quick!
Check out the Tickets page for more info and to buy your ticket!
The bands in action:
Hocico
Tyske Ludder
Necro Facility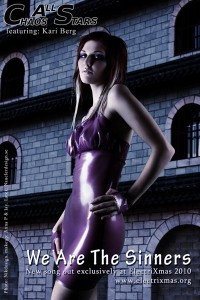 Model and singer Kari Berg, former singer of Swedish Ashbury Heights is now current with a variety of new projects.
In addition to various guest appearances in Ad Inferna, The Tot Cor and Psy'Aviah which releases with Karis vocal performance is in question in 2011, she is also part of the Chaos All Stars along with OlkK and Nik.
The trio is now current with new material on the legendary Nangijala Records has given new life.
In cooperation with Echolize is the introduction by two songs for free download – here! Enjoy!
Via ES
http://www.youtube.com/watch?v=vvFMV_NSfkY
Ashbury Heights – Invisible Man – live @ electriXmas 2010
Stereoklang had a quick chat with the band Memmaker when they performed live at this year's ElectriXmas in Malmoe Sweden
Memmaker is a Canadian noise/IDM band currently based in Copenhagen, DK
Covenant performed at this year's ElectriXmas and we had a quick talk with Daniel Myer about music, gear and iPads. Watch the video below

More stuff on Daniel below:
Architect is joining Recoil for the US tour after some shows together in Europe.
Architect is the creation of German mastermind Daniel Myer. In 1993 he founded the legendary electro-industrial/EBM project Haujobb. Since then he has made a name for himself within the electronic scene and initiated many other projects such as HMB, Newt and Destroid.
Since 2007, he has been a permanent member of the renowned Swedish EBM band Covenant. Created in 1998, Architect and can be easily described as the most fascinating of Daniel's projects. Focusing primarily on minimal techno, powerfully distorted sequences and razor-sharp breakbeats, he manages to create a unique hybrid of electronica with smooth ambient soundscapes, rendering the results suitable for both listening and dancing.