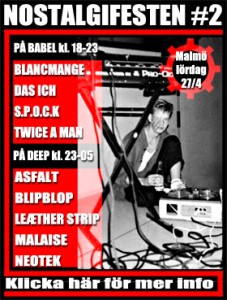 If you by any chance are in Malmö, Sweden this weekend don't miss the opportunity to see all these nice synthpop / new wave / EBM acts live at Neostalgia's birthday party on Saturday April 27th
@ BABEL:
————-
18:30 S.P.O.C.K
19:30 DAS ICH
20:40 TWICE A MAN
21:40 BLANCMANGE
@ DEEP:
————
23:30 MALAISE
00:30 LEAETHERSTRIP
01:30 NEOTEK
02:20 ASFALT
03:10 BLIPBLOP
Tickets can be purchased here:
https://secure.tickster.com/Intro.aspx?ERC=H93LCZ3LUZ46013
And for more information check out their Facebook page for all the details (most of it in Swedish unfortunately, but you may use Google translate to get all the details)
https://www.facebook.com/events/354812351298887/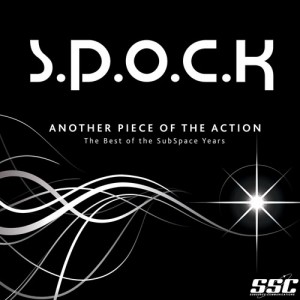 S.P.O.C.K. is probably well known all around the world with their Star Trek-inspired Synthpop. This release is however, the first one released in North America. "Another Piece Of The Action – The Best Of The Subspace Years" is an 18-track greatest hits compilation with some of the bands most successful songs through the years.
The project launched in the late 80′s and the debut album "Five Year Mission" saw its release in 1993 through Swedish label Energy Rekords, including hits like "Never Trust A Klingon" or "Last Man On Earth". The band released one more album on Energy before moving to Subspace Communications and released "Assignment: Earth" in 1997 followed by three more albums. The last release from the band was the "2001: A S.P.O.C.K Odyssey" in 2001 and since then no new music have been released by the band.
This "best of" album include lots of great songs and some of them are rare versions of which was only released on EP or singles; "E.T. Phone Home", "Klingon 2000″, "All The Children Shall Lead", "Not Human" and "Alien Attack".
Tracklist:
01. The Awakening (Intro)
02. Reactivated
03. E.T. Phone Home (Radio C-C-Cut)
04. Dr. McCoy (Classic)
05. Mr. Jones
06. Alien Attack
07. Queen Of Space (Single Version)
08. Wolf In The Fold
09. Astrogirl's Secret
10. All The Children Shall Lead
11. Not Human
12. Spacewalk
13. Satellites (Single Version)
14. Speed Of Light
15. Out There
16. Where Rockets Fly (Original Version)
17. Star Pilot On Channel K
18. Klingon 2000 (Radio Mix)
19. Dream Within A Dream
If you are into glittering and bleepy synth pop, here's a nice treat for you all.
This was the first promotional video made for Swedish spacepop group S.P.O.C.K. It contains footage from some of the TV-shows the band appeared in 1996:
1) "All ETs Aren't Nice (A.R.M. Mix)" – Fritt Fall, SVT2, Sweden
2) News At Night, MTV Europe
3) "Astrogirl" – MC, SVT2, Sweden
4) News At Night (with excerpts from "Astrogirl" and "Strange Dimensions", MTV Europe
5) Sydnytt, SVT, Sweden
Enjoy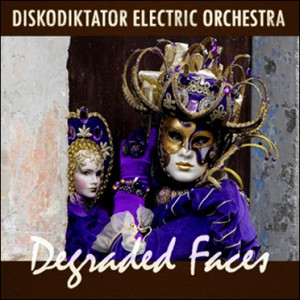 Diskodiktator's Johan Billing has returned from the silent part of the world with a new musical project. Johan Billing did a full cover of the debut album from S.P.O.C.K last year. This summer it's all about the first album by Elegant Machinery.
Billings vehicle for this project is again Diskodiktator Electric Orchestra with whom he is currently working on "Degraded Faces" bringing you 10 tracks of Elegant Machinery covers as you've never heard them before.
Listen to it here: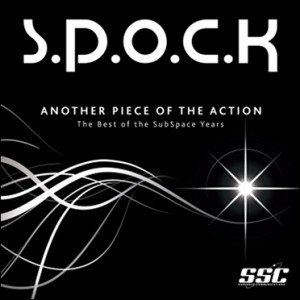 In the past decade Sweden's most successful synthpop export product S.P.O.C.K released an album every second year. The last S.P.O.C.K album was released in 2001, since then it has been very silent around the band. The band still keeps on playing live, and since they've been invited to the biggest synth festival in North America, Kinitek which took place between May 17 til May 20, they decided to assemble a compilation to a market where the material has been hard to acquire since most of the S.P.O.C.K catalogue has been long deleted.

"Another Piece of the Action: Best of the SubSpace Years" features tracks taken from the 3 albums released on their own record label SubSpace Communications, and include hard-to-find songs and versions, such as singles previously not digitally released, remastered stuff and the best album tracks. The comp has a total running time of 80 minutes and will be available as digital download as well as a limited edition relief digipak CD and transparent double vinyl LP. The album will be released on the 5th of June. You can pre-order the CD at Storming The Base.
Watch out for our live report from the event
Here are some of the bands you can expect to hear from:
Hocico Bite me! HD official video 2011
http://youtu.be/5gx9-u700Ao
Tyske Ludder – Tempelberg – MeraLuna 2011
Code 64 – Progenitor
S.P.O.C.K – Never Trust a Klingon
Necro Facility – Live in Moscow 2011
See you live at ElectriXmas tomorrow

Code64 is the latest edition

Should be a nice evening I would say
"Finally, we're happy to announce the last band to join this years electriXmas lineup – Code 64!
The swedish/norwegian electropop trio Code 64, exploded back into the scene with their highly successful album "Trialogue" in 2010 after a long break from the spotlight. We're really looking forward to see what they bring to the stage!"
So, the complete lineup now looks like this:
HOCICO (mx)
S.P.O.C.K. (se)
TYSKE LUDDER (de)
CODE 64 (se)
NECRO FACILITY (se)
Check out the Artists page for more info.
As well as this we've got this years DJ's booked in with an all-Swedish attendance!
DJ Faleryne (Synhcave, Freakshow, Göteborg)
DJ Elektroskull via Solar Drifwood (Stockholm)
DJ P-machine (Neostalgia, Malmö)
DJ sand (Klubb [re]form, Malmö)
Get more info on the DJ's here.
And lastly…
So… there's nothing left to do now but to get ready to party !!

Here's the message from outer space!
Time is rolling on and we've been über busy with preparations! Finally we're ready to give you some more news!
electriXmas is delighted to announce that Swedens legendary space cadets S.P.O.C.K. have landed just in time to join the party! We've been informed in the latest sub-space transmission that during their long voyage into the unknown they've been secretly working on new material! They're looking forward to make this years electriXmas extra-special with a world-exclusive performance of a couple of new tracks!
So, the lineup now looks like this:
HOCICO (mx)
S.P.O.C.K. (se)
TYSKE LUDDER (de)
NECRO FACILITY (se)