New S.P.O.C.K compilation: 'Another Piece of the Action: Best of the SubSpace Years'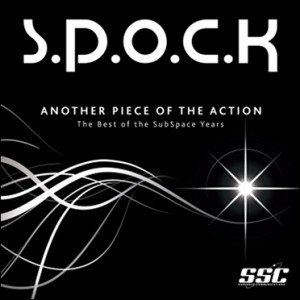 In the past decade Sweden's most successful synthpop export product S.P.O.C.K released an album every second year. The last S.P.O.C.K album was released in 2001, since then it has been very silent around the band. The band still keeps on playing live, and since they've been invited to the biggest synth festival in North America, Kinitek which took place between May 17 til May 20, they decided to assemble a compilation to a market where the material has been hard to acquire since most of the S.P.O.C.K catalogue has been long deleted.

"Another Piece of the Action: Best of the SubSpace Years" features tracks taken from the 3 albums released on their own record label SubSpace Communications, and include hard-to-find songs and versions, such as singles previously not digitally released, remastered stuff and the best album tracks. The comp has a total running time of 80 minutes and will be available as digital download as well as a limited edition relief digipak CD and transparent double vinyl LP. The album will be released on the 5th of June. You can pre-order the CD at Storming The Base.
Comments