Former members of Code 64, Hasse Mattsson and Bjørn Marius Borg, have started a brand new project, Xenturion Prime. Xenturion Prime is according to the duo 'a musical hybrid, combining electronic industrial and synthpop with cutting edge EDM and epic orchestral soundscapes' aka 'Powersynth'.
Xenturion Prime will release their first single, "Rise", this fall through Progress Productions. In 2014 they will release their debut album, entitled "Mecha Rising".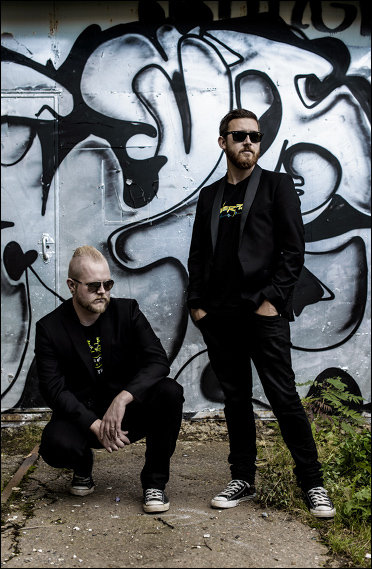 In related news, the band will perform at this year's Elektrostat festival which takes place in Oslo (NO) on October 4 & 5 at the Månefisken venue.
A sneak preview from the new upcoming album from the Swedish EBM act Code 64
Accelerate (Radio Edit)
Accelerate (Apoptygma Berzerk vs Ok Minus Remix)
Sd Sequence
Accelerate (Henrick Bäckström Remix)
Love Sees No Colour
The British new wave pioneers take a scenic drive through a futuristic utopia.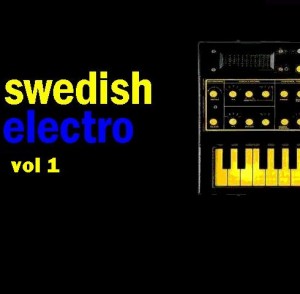 On January 5th 2013 a new album was released via the Facebook group Swedish Electro Scene featuring 27 tracks of some of the best electro artists in Sweden right now. So to get a snap shot of what Swedish electronic artists are up to and to see how vibrant the Swedish electronic music scene make sure to download this free album. Artists on the album include well known acts like Cryo, Code 64, Emmon, The Pain Machinery, Social Ambitions, Unitary, Spark!, Steelberry Clones as well as more unknown / new ones like Vanguard, DPoint, Neurobash, Radiant and Cold Connection
Check it all out right here:
In collaboration with these electro labels:
Progress Productions, Electric Fantastic Sound, Wonderland Records, Stereoklang Produktion and Complete Control Productions
Code64 is the latest edition

Should be a nice evening I would say
"Finally, we're happy to announce the last band to join this years electriXmas lineup – Code 64!
The swedish/norwegian electropop trio Code 64, exploded back into the scene with their highly successful album "Trialogue" in 2010 after a long break from the spotlight. We're really looking forward to see what they bring to the stage!"
So, the complete lineup now looks like this:
HOCICO (mx)
S.P.O.C.K. (se)
TYSKE LUDDER (de)
CODE 64 (se)
NECRO FACILITY (se)
Check out the Artists page for more info.
As well as this we've got this years DJ's booked in with an all-Swedish attendance!
DJ Faleryne (Synhcave, Freakshow, Göteborg)
DJ Elektroskull via Solar Drifwood (Stockholm)
DJ P-machine (Neostalgia, Malmö)
DJ sand (Klubb [re]form, Malmö)
Get more info on the DJ's here.
And lastly…
So… there's nothing left to do now but to get ready to party !!

Our home made video for Progenitor, taken from the album "Trialogue" released on Progress Productions
Via code64music
After a period of downturn, the Arvika alternative music festival has now been reborn and for the 2011 edition 8 bands has so far been lined up, it sure looks promising:
Hocico (Mexico)
Covenant (Sweden)
Kite (Sweden)
Day Din (Germany)
Lissi Dancefloor Disaster (Sweden)
The Girl & The Robot (Sweden)
Code 64 (Sweden)
Ell-Er (Sweden)
Some pics from previous years: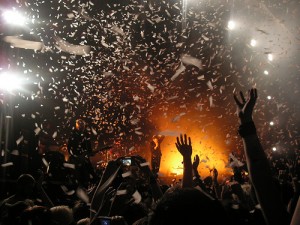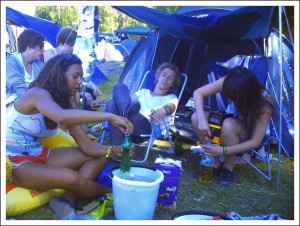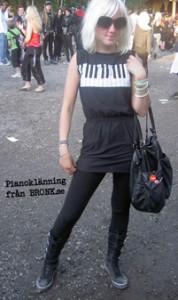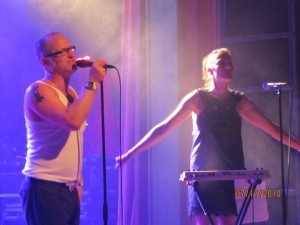 Greetings from Code 64
Advanced Robotics (video Edit) from our forthcoming album "Trialogue".
Swedish synthpop group Code 64 will release their third full-length album, Trialogue, September 8 on Progress Productions. The new album features the song "Stasis," which was released as a single earlier this year. The first 200 copies will come with a signed bonus CD featuring remixes by such artists as Mind.in.a.Box, Essence of Mind and Kant Kino.
All is set for the new Code 64 album
Swedish/Norwegian electropop band Code 64 is on the move again, after the excellent single "Stasis". A full length album called "Trialogue" is out on September 8 in Scandinavia, and on September 10 in the rest of the world. It's on Progress Productions, and as usual when they are involved the first 200 copies will be a special edition, featuring remixes from amongst others Mind.in.a.box. You can listen to two of the songs on the Progress web site.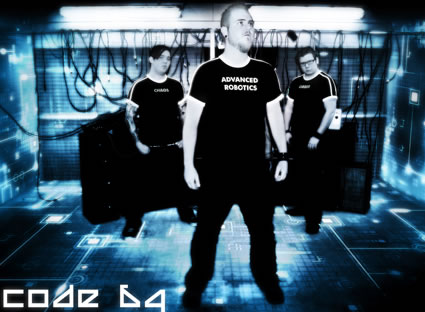 Swedish label Progress Productions keeps bringing us new electronic signings. Now it's time for the Swedish/Norwegian trio Code 64, that has previously released two really good albums on other labels.
Bjørn Marius Borg, Christian Espeland and Hans-Olof Mattsson make up the band 2010, as former singer Henrik Piehl has left. Vocal duties are now handled by his replacement Bjørn.
Together they have made "Trialogue", the full length scheduled for late summer or early autumn. Two singles will be pulled from it, the first one being "Stasis", a dancey club track out on April 21.