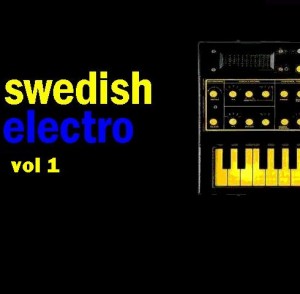 On January 5th 2013 a new album was released via the Facebook group Swedish Electro Scene featuring 27 tracks of some of the best electro artists in Sweden right now. So to get a snap shot of what Swedish electronic artists are up to and to see how vibrant the Swedish electronic music scene make sure to download this free album. Artists on the album include well known acts like Cryo, Code 64, Emmon, The Pain Machinery, Social Ambitions, Unitary, Spark!, Steelberry Clones as well as more unknown / new ones like Vanguard, DPoint, Neurobash, Radiant and Cold Connection
Check it all out right here:
In collaboration with these electro labels:
Progress Productions, Electric Fantastic Sound, Wonderland Records, Stereoklang Produktion and Complete Control Productions
September 15, 2012 · Posted in
Uncategorized
·
Comments Off

on The Pain Machinery – "Hours + Hours" (The Klinik)
In this cover The Pain Machinery takes on The Klinik's classic song Hours + Hours – take it way >>
You may also want to check out TPM's latest release: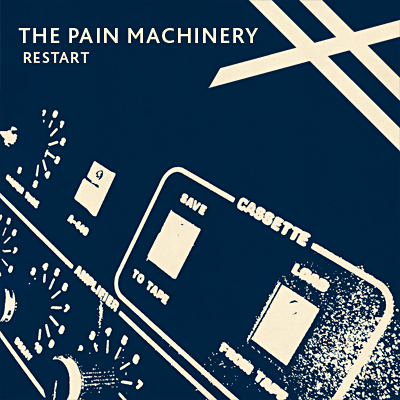 The Pain Machinery and Complete Control Productions proudly present the new
TPM album Restart. More potent than ever before, the sound takes influences from
classic UK synth punk, Chicago acid house and Belgian industrial disco,
combining them with a futuristic groove. Featuring guest appearances from //TENSE//
among others. This is music both for the mind and for the (darkest) dancefloors.
Audio/video teasers are available here. View the press release here.
The vinyl edition of Restart is limited to 300 copies (the first 100 on clear blue vinyl).
A download coupon for the digital version of the album is included.
Track list (vinyl edition):
A1. Liquid Silver A2. Kick A3. Outside A4. Wired
B1. Running Red B2. There Will Be Blood B3. Damage B4. Like Ice (Vinyl mix)
Track list (digital edition):
01. Liquid Silver 02. Kick 03. Outside 04. Wired
05. Running Red 06. There Will Be Blood 07. Damage
08. Like Ice (Digi mix) 09. Running Red (Bonus Beats)
Available 29 June on LP, Cassette and Digital formats. Buy here (vinyl),
here (digital) or from various other outlets.
December 29, 2011 · Posted in
Uncategorized
·
Comments Off

on Holiday treat from The Pain Machinery
TPM Sound System – A Special EBM Dance Mix by The Pain Machinery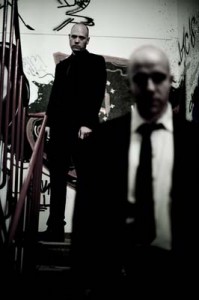 Having experimented with electronic sonics since the late 1980's, Anders Karlsson released his first work as The Pain Machinery in 1992. The initial idea was to mix the raw energy of UK street punk and the sound exploring possibilities of electro/industrial music. Later joined by vocalist Jonas Hedberg, The Pain Machinery has continued to expand on their original formula through the years.
The band, frequently described as the missing link between punk, house and Electronic Body Music, has gained a lasting reputation for their intense and physical live shows around Europe.