The Pain Machinery – "Hours + Hours" (The Klinik)
In this cover The Pain Machinery takes on The Klinik's classic song Hours + Hours – take it way >>
You may also want to check out TPM's latest release: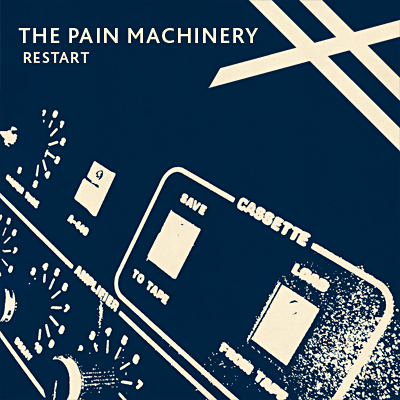 The Pain Machinery and Complete Control Productions proudly present the new
TPM album Restart. More potent than ever before, the sound takes influences from
classic UK synth punk, Chicago acid house and Belgian industrial disco,
combining them with a futuristic groove. Featuring guest appearances from //TENSE//
among others. This is music both for the mind and for the (darkest) dancefloors.
Audio/video teasers are available here. View the press release here.
The vinyl edition of Restart is limited to 300 copies (the first 100 on clear blue vinyl).
A download coupon for the digital version of the album is included.
Track list (vinyl edition):
A1. Liquid Silver A2. Kick A3. Outside A4. Wired
B1. Running Red B2. There Will Be Blood B3. Damage B4. Like Ice (Vinyl mix)
Track list (digital edition):
01. Liquid Silver 02. Kick 03. Outside 04. Wired
05. Running Red 06. There Will Be Blood 07. Damage
08. Like Ice (Digi mix) 09. Running Red (Bonus Beats)
Available 29 June on LP, Cassette and Digital formats. Buy here (vinyl),
here (digital) or from various other outlets.
Comments