December 22, 2013 · Posted in
Uncategorized
·
Comments Off

on Holiday Greetings from SBC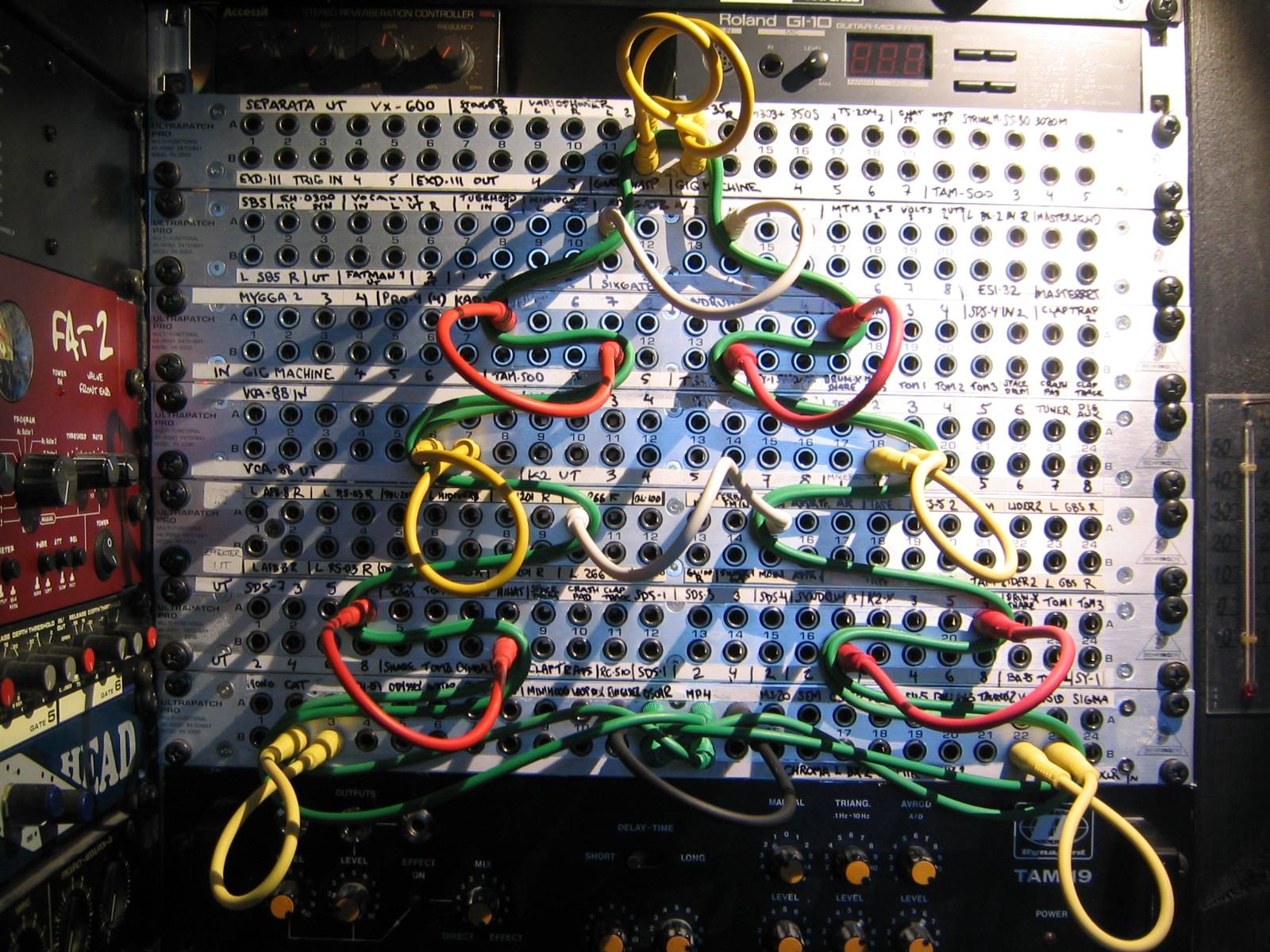 A friend of ours posted this nice modular Xmas tree on FB the other day, and what a great way to also wish all our readers a Merry Christmas and a Happy New Year. SBC and Stereoklang will continue to write during the Holiday Season as always, but with reduced speed 😀
Some new electronic music to kick start your time off can be found below:
December 22, 2013 · Posted in
Uncategorized
·
Comments Off

on Christmas with Kraftwerk Episode 1 – 3
Florian gives Ralf a present
From "The Late Late Show with Craig Ferguson", aired on Dec. 10th, 2013
Featuring Josh Robert Thompson
Florian and Ralf exchange gifts
December 20, 2013 · Posted in
Uncategorized
·
Comments Off

on Doepfer Xmas greetings :-)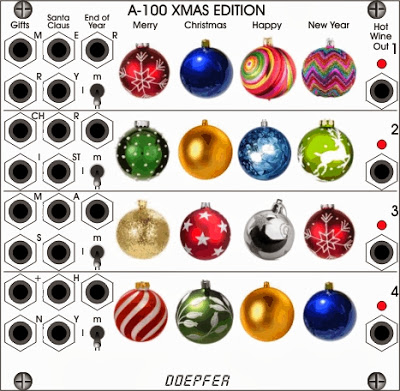 "Season's greetings and best wishes for the New Year to all our customers and business partners !" – Doepfer
December 19, 2013 · Posted in
Uncategorized
·
Comments Off

on littleBits performing Auld Lang Syne
Ring in the new year with a classic song played on your synth kit! Happy New Years from littleBits!
littleBits makes an open source library of electronic modules that snap together with magnets for prototyping, learning, and fun. Find out more at littleBits.cc
December 19, 2013 · Posted in
Uncategorized
·
Comments Off

on Analogue Solutions Christmas: Polymath Night (featuring Christine Anderson)
HAPPY HOLIDAYS FROM ANALOGUE SOLUTIONS!
Here's some holiday synthpop action featuring the Analogue Solutions' Polymath modular synthesizer (all synth sounds heard in the video) as well as the wildly talented and unforgettable Christine Anderson on vocals!
The track was assembled layer by layer using ONLY the Polymath as the sound source. Each track was recorded separately into Logic Pro. From the percussive analogue sequencer loops to the quirky retro leads: each sound was created specifically for use in the "Polymath Night" song and video.
The reverb heard on the instrumentation is from Polymath's own Spring Reverb. However, some slight delay was added on a couple of tracks for effect.
Christine Anderson offers her one of a kind sound and unique abilities as a vocalist, lyricist and overall creative contributor. Her "magic" touch can be seen and felt throughout the production and her fun-loving spirit brings an overflow of charm and fun to this project! Christine is also a star on the piano and an analogue enthusiast!
The musical bed uses all original Polymath sounds and was produced especially for the holidays by Sound of Science.
*If you enjoyed this video, please share!
More Info:
Christine Anderson: http://www.christineanderson.net
Analogue Solutions: http://www.analoguesolutions.com
Sound of Science: http://www.soundofscience.org
HAPPY HOLIDAYS EVERYONE!
December 17, 2013 · Posted in
Uncategorized
·
Comments Off

on Hyperbubble – A Synthesizer for Christmas
Animated/Directed by Ambar Navarro
Music by Hyperbubble
Additional Animation by
Julian Petschek
Tempe Hale
Quique Rivera Rivera
Isabela Dos Santos
Tomas Christian
Post-Prod done by Julian Petschek
Shot at BE∆RD H∆US
CALARTS 2013
December 17, 2013 · Posted in
Uncategorized
·
Comments Off

on Christmas spirit at Native Instruments – Holiday treats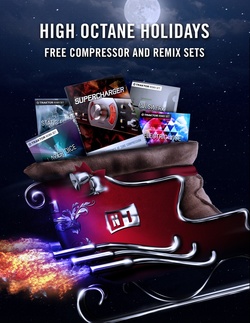 Native Instruments has announced a holiday giveaway as a thank you to all users. Until December 31, two special gifts are available for download from the Native Instruments website.
Producers get SUPERCHARGER – a versatile compressor effect delivering warm, colorful, tube-style compression, modeled from a one-of-a-kind hardware unit.
NI's DJ community gets four new Remix Sets for TRAKTOR's Remix Decks based on some of the latest MASCHINE Expansions.
Native Instruments are also giving away a $25 / 25 € / ¥ 2,500 e-voucher for the NI Online Shop.

SUPERCHARGER delivers warm, responsive tube compression. The effect is particularly simple to use, with just a few clearly laid-out controls providing a wide range of sounds from subtle warmth to complete devastation. The input knob and convenient visual display allow producers to set exactly the right input level to drive the compressor.

Once the input level is set, producers can quickly dial in a wide range of compression effects using a single 'Compress' knob. The Compress knob is a macro knob, automatically adjusting multiple parameters including make-up gain, the responsiveness of the release control, and the degree of saturation. This means that each position of the dial provides an ideal setting. Punch and Dirt buttons deliver added impact and saturation. SUPERCHARGER complements the existing range of KOMPLETE studio effects with harmonically-rich tube sound, and is optimized for use in MASCHINE.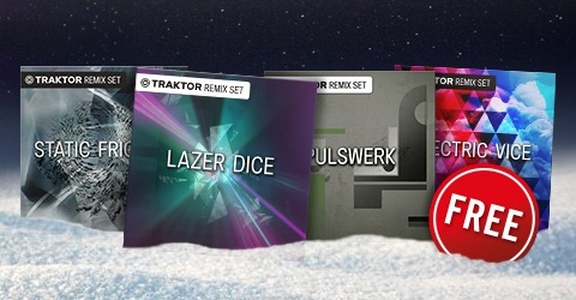 Four new TRAKTOR Remix Sets provide essential loops and samples from the MASCHINE Expansions ELECTRIC VICE, PULSWERK, LAZER DICE, and STATIC FRICTION. TRAKTOR Remix Sets are premium-grade loop and one-shot sample packs, configured for use in the Remix Decks in NI's flagship TRAKTOR PRO 2 DJ software. Using Remix Decks, DJs can explore new expressive possibilities and live remixing. All four TRAKTOR Remix Sets are available together as a free download.
These special offers are available for free from the NI website. From January 2014, Supercharger will cost $49 USD / 49 EUR. The e-voucher expires on December 31, 2013.
December 15, 2013 · Posted in
Uncategorized
·
Comments Off

on Boost your electronic Xmas feelings with Erasure's Make It Wonderful video
'Make It Wonderful' is the second single to be taken from the new Erasure album 'Snow Globe' and will be released in February 2014.
The 'Snow Globe' album is out now and can be purchased from the links below.
'Snow Globe' features brand new Erasure songs alongside classic seasonal favourites including Silent Night, Bells of Love (Isabelle's of Love), White Christmas and Silver Bells.
Make it wonderful this Christmas!
Snow Globe is available now:
BUY 'SNOW GLOBE' ON AMAZON
http://smarturl.it/snowglobeCD
BUY 'SNOW GLOBE' ON ITUNES
http://smarturl.it/snowglobeitunes
December 15, 2013 · Posted in
Uncategorized
·
Comments Off

on Celebrate Christmas in Commodore 64 style :-)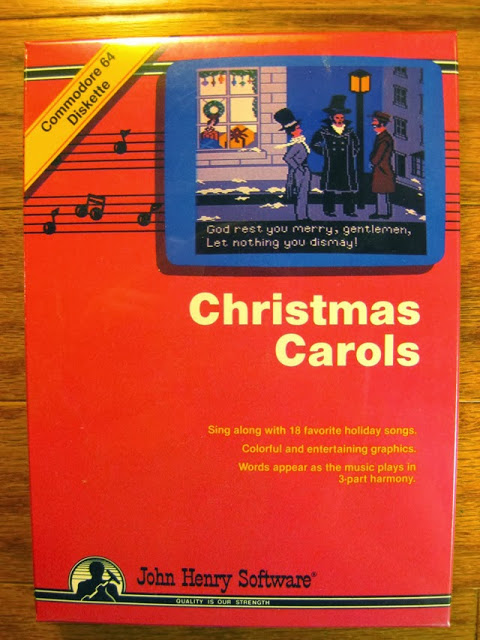 Sing Along With Your Favorite Christmas Carols
Here's a great way for you and your family to have fun with your Commodore 64™ or Commodore 128™ this Christmas. Our exciting Christmas Carols disk features 18 of your favorite holiday songs, with professionally-arranged music and entertaining graphics. For sing along fun, the lyrics appear in easy-to-read verse on your TV or monitor. Play just your favorite song or set your computer to play them all.

SONGS INCLUDE:
• Angels We Have Heard on High
• Deck the Hall
• O Come All Ye Faithful
• Away in a Manger
• The First Noel
• God Rest You Merry, Gentlemen
• Hark! The Herald Angels Sing
• O Holy Night
• It Came Upon The Midnight Clear
• Jingle Bells
• O Little Town of Bethlehem
• We Three Kings of Orient Are
• Jolly Old St. Nicholas
• Joy to the World
• O Christmas Tree
• Silent Night
• What Child is This?
• Up on the Housetop"
December 11, 2013 · Posted in
Uncategorized
·
Comments Off

on Empire State Human offers free download song called "Christmas Long Gone"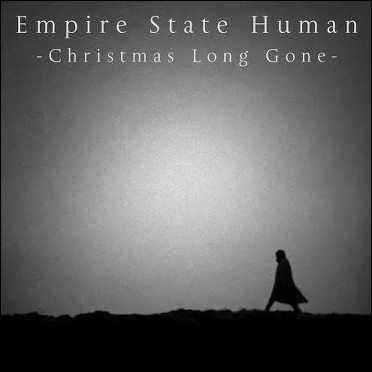 Irish synthpop duo, Empire State Human make a surprise return with a new free to download single called "Christmas Long Gone". Mastered by Martin Bowes (Attrition) at The Cage Studio and artwork by Brian O'Malley the song is a melancholic, minimal wave/synthwave ballad with sparse electronics and atmospheric vocals.
Lead singer Aidan Casserly says: "This new song came about very quickly and easily. A very enjoyable experience considering the melancholic song that it is. It's a very personal song, about the death of a family member this year. I've found great comfort in dealing with loss through my songwriting and performing. I guess that's why we've 17 releases since 2002."
"Christmas Long Gone" follows the bands July release of their most recent album "Soul of the Machine". Empire State Human are currently recording a new studio album, called "The Dark", for release in 2014.
You can download the song and artwork below.