TPM Sound System – A Special EBM Dance Mix by The Pain Machinery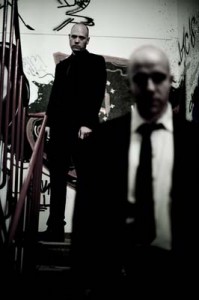 Having experimented with electronic sonics since the late 1980's, Anders Karlsson released his first work as The Pain Machinery in 1992. The initial idea was to mix the raw energy of UK street punk and the sound exploring possibilities of electro/industrial music. Later joined by vocalist Jonas Hedberg, The Pain Machinery has continued to expand on their original formula through the years.
The band, frequently described as the missing link between punk, house and Electronic Body Music, has gained a lasting reputation for their intense and physical live shows around Europe.
Background info:
I made this song for Christmas 2009 and i have decide to make a new version of it today for christmas 2011,because i had some very busy weeks before christmas i had no time to make a new song,i wish you a very MERRY CHRISTMAS and a HAPPY newyear 2012!
I "removed" myself from the video picture like the original version,you also can not see me,it is about christmas time and about the music,i really hope you enjoy it!
Leadvoice:Roland D-50(Glasvoices II)
Choirs :GeneralMusic S2 Turbo/GeneralMusic Equinox 61
Bass :Moog Minimoog Voyager Oldschool
Noise :Roland Juno 106
Composed,produced and live performed by Bert Anjewierden(Alnitak)
The Original version is here:
http://www.youtube.com/watch?v=GD3XsPyMLpc
Michael his version is here to:
http://www.youtube.com/watch?v=LFt6UaLmJ4Y
A Holiday Greeting from Alba, enjoy. Alba is an electronic music composer
Originally released as a flexi-disc with the Chicago based Praxis Magazine, Vol. 1, No. 3 December, 1979. It was also an aural Christmas card from EG Records. This recording is from the King Crimson "Sex Sleep Eat Drink Dream" 5 track EPCD (1995).
Happy Holidays everyone!! TheSynthFreq and the synths wish you and your family (and synths) a very synthy holiday season!

Crystal and I wanted to create our own version of Silent Night (composed by FRANZ XAVER GRUBER)
Synths used: Jupiter-8- ARP 72 Roland D-50- icy tines lead Yamaha Motif-6- strings/cymbols
Enjoy
And what could be better than doing it together with Commodore 64

Although we must say that 2011 has truly been the year of soft synths, controllers and drum machines for the iPad. We have experienced a complete explosion of iOS based apps and not a week has gone by without new announcements and I assume this will continue during next year. I guess the two main ones were the Animoog and the KORG iMS20, but several others came into play like the 76Synthesizer.
It has also been a year dominated by KORG's line of micro synths, like the Monotribe and the Monotron, and all competitions etc that has surrounded, not to forget those loads of circuit bending stuff that we have posted during the course of this year. The modular synthesizer guys also seem to have a stable and perhaps somewhat growing fanbase, both the MacBeth, Roland System 100 and Buchla has been frequent guests on our blog.
From an electronic music perspective we have seen a lot of great music being produced – the list of favorite artists and records will have to wait until we wrap up 2011 next year, but we here at Steelberry Clones would like to personally thank all those electronic artists that we have had the honor to interview during 2011, including acts like OMD, Alan Wilder, Nitzer Ebb, Steve Jansen and Welle: Erdball, and we promise you that we have a pretty good line up of interviews with artists already confirmed for next year (sorry, we will not reveal anything yet, but be sure that they are all pioneers in their fields).
Thanks again all faithful readers of our on line magazine and keep the spirit up for next year
PS. This does not mean we will take a break during the Holiday Season, just that we like you will make sure to enjoy spending time with family and friends.
Merry Xmas everyone – and let those synths pump nice Xmas songs all night long.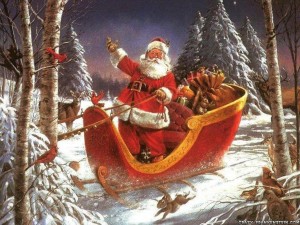 Silent Night Moog Voyager Mike Black 2011
Wonderful Christmastime (Paul Mccartney)
TENORI-ON cover
So, here comes the traditional Xmas greeting from Moog:
Wishing you a happy holiday season from your friends at Moog.
Music comes from winner of the 2011 Animoog Holiday Song Contest, Anton Polinski.
http://moogmusic.com/news/congratulations-results-animoog-holiday-song-contest
AfroDJMac is gearing up for Xmas

so here's a little treat from him
This week I created an Ableton Live synth especially for Christmas. My Christmas tree has lights that play little Christmas songs, so I sampled the sounds coming out of its tiny little speaker and created this instrument for Ableton Live. I hope you enjoy it!
Download the Live Instrument: http://bit.ly/freesynth39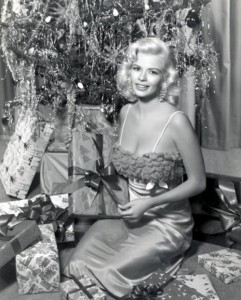 I just put up my Christmas tree and put on some lights that play Christmas songs.  The songs are comprised of very simple monophonic melodies, coming out of a tiny little speaker, but as soon as I heard it I was transported back to my youth sitting around the tree late at night.  Naturally I had to sample it.  So I put my AKG C3000 right up to the speaker and let it play.  I selected four different notes to use in the instrument.  The lights only play notes ranging just over an octave, so there's not a lot of choice.  From there I placed it into an Ableton Live Device Rack and went to town.  I put some reverb and delay in a separate rack, inside the main instrument, to allow you to mix in some space without drowning out the original note.  There's an arpeggiator hooked up to the macro knobs, as well as Sampler's Shaper control for some added grit.  The different samples can be played all at the same time, three at the same time, two at the same time or just one, if you are a purist like me. I've also looped one of the samples so that you can play the instrument with some sustain; the original notes are just short bleeps and bloops. The result is a very lo-fi quaint little synth, but at least for me, it has a lot of charm.