Free Ableton Live Device – Christmas Tree Synth
AfroDJMac is gearing up for Xmas

so here's a little treat from him
This week I created an Ableton Live synth especially for Christmas. My Christmas tree has lights that play little Christmas songs, so I sampled the sounds coming out of its tiny little speaker and created this instrument for Ableton Live. I hope you enjoy it!
Download the Live Instrument: http://bit.ly/freesynth39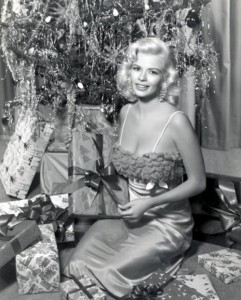 I just put up my Christmas tree and put on some lights that play Christmas songs.  The songs are comprised of very simple monophonic melodies, coming out of a tiny little speaker, but as soon as I heard it I was transported back to my youth sitting around the tree late at night.  Naturally I had to sample it.  So I put my AKG C3000 right up to the speaker and let it play.  I selected four different notes to use in the instrument.  The lights only play notes ranging just over an octave, so there's not a lot of choice.  From there I placed it into an Ableton Live Device Rack and went to town.  I put some reverb and delay in a separate rack, inside the main instrument, to allow you to mix in some space without drowning out the original note.  There's an arpeggiator hooked up to the macro knobs, as well as Sampler's Shaper control for some added grit.  The different samples can be played all at the same time, three at the same time, two at the same time or just one, if you are a purist like me. I've also looped one of the samples so that you can play the instrument with some sustain; the original notes are just short bleeps and bloops. The result is a very lo-fi quaint little synth, but at least for me, it has a lot of charm.
Comments