Steelberry Clones and Stereoklang wishes you all a Happy Electric Christmas !!
And what could be better than doing it together with Commodore 64

Although we must say that 2011 has truly been the year of soft synths, controllers and drum machines for the iPad. We have experienced a complete explosion of iOS based apps and not a week has gone by without new announcements and I assume this will continue during next year. I guess the two main ones were the Animoog and the KORG iMS20, but several others came into play like the 76Synthesizer.
It has also been a year dominated by KORG's line of micro synths, like the Monotribe and the Monotron, and all competitions etc that has surrounded, not to forget those loads of circuit bending stuff that we have posted during the course of this year. The modular synthesizer guys also seem to have a stable and perhaps somewhat growing fanbase, both the MacBeth, Roland System 100 and Buchla has been frequent guests on our blog.
From an electronic music perspective we have seen a lot of great music being produced – the list of favorite artists and records will have to wait until we wrap up 2011 next year, but we here at Steelberry Clones would like to personally thank all those electronic artists that we have had the honor to interview during 2011, including acts like OMD, Alan Wilder, Nitzer Ebb, Steve Jansen and Welle: Erdball, and we promise you that we have a pretty good line up of interviews with artists already confirmed for next year (sorry, we will not reveal anything yet, but be sure that they are all pioneers in their fields).
Thanks again all faithful readers of our on line magazine and keep the spirit up for next year
PS. This does not mean we will take a break during the Holiday Season, just that we like you will make sure to enjoy spending time with family and friends.
Merry Xmas everyone – and let those synths pump nice Xmas songs all night long.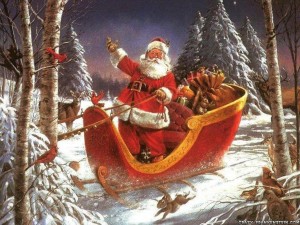 Comments