Synced MPC 500 to the Tenori-On iOS app and sequenced some stuff.
Gear used in this video:
Standuino frauAngelico drum machine (through the Kaosspad Mini) – www.standuino.eu,
Standuino fraAngelico digital synthesizer (through the Korg Monotron filter and Earthquaker Devices Rainbow Machine),
Moog Slim Phatty (Bass),
Kurzweil MicroPiano (E-Piano),
Akai MPC500 (additional drums),
Korg Kaosspad Quad (FX),
The Standuino synths are MIDI-Sequenced with the Tenori-On TNi iPad app and the rest by the Akai MPC500.
Filmed with a GoPro HD Hero and a Canon Rebel t2i (550D).
Background video description (Googlish from Spanish):
THIS VIDEO IS TEACHING. NOT intend to present as art WHAT SOUNDS HERE.
The Tenori-On is also a good sound module, excellent sequencer. Among the possibilities that is counted as sequencer to sequence the analog equipment that has MIDI inputs and outputs.
Following the setup of the video:
MIDI
Tenori-On Voyager IN to OUT
Tenori-On Voyager OUT IN
After connecting as specified above and turn on both instruments. You must assign the MIDI channel of the MIDI channel Moog Tenori-On you want to tie. In the example, the Voyager melodic loop, which sounds all the time, is assigned to MIDI channel 1 and the layer 1 of the song within the Tenori-On.
AUDIO
Tenori-On: Stereo audio output to the audio console, without processing.
Voyager: mono audio output mono audio input of the MF-104Z Moogerfooger Delay and Moogerfooger audio output to audio console.
Do not use any additional processing.
This is just a simple example of how to incorporate the Tenori-On to September 1 analogue.
For MIDI analog synthesizers but with controls without CV / Gate, the recommendation is to use a converter MIDI to CV / Gate.
If you have a MIDI Patchbay (like MOTU MIDI Timepiece), it is possible to sequence up to 16 tracks simultaneously with external MIDI instruments.
We welcome your comments and your questions.
AS
Information about music and technology. In your language.
Visit the blog: armadasonora-mx.blogspot.com
Write to: armadasonora@gmail.com
Nice space music synth clip featuring the MiniBrute from its more mellow side of things;
"First trip out for a new arrival. Lots of things on YouTube show how aggressive the MiniBrute can be. It can also be very, very pretty if you ask it nicely. Tenori-on sequencing Tinysizer and providing a simple beat for processing via the Monotron.
Normal service will be resumed shortly once I get rid of the Dusseldorf vibe that's been bothering me recently."
A test run for the iConnect midi interface using Tenori-On and TouchOSC on the iPhone to control Tinysizer.
One layer of the Tenori-On controls a bass sequence using one of Tinysizer oscillators. TouchOSC provides a virtual joystick controlling Tinysizer's second oscillator. The joystick needs more work (rescaling) because its really too sensitive at present.
Drum sounds are a custom set I made from the DrumDokta module by Din Sync. No other sound sources involved.
Best on good headphones or speakers.
Here's a new feature from Mark Mosher

Background details:
In this video I'm experimenting with using an TNRi to drive the Sunrizer synth which is running in the background.
I've used the physical Tenori-On W for over two years. I prefer to run use it as a controller and run racks for virtual instruments running in Ableton Live or to turn external hardware rather than using it's internal synth engine. So naturally, after getting TNRi for my iPad I wanted to replicate the same idea.
Luckily, certain synths such as the wonderful Sunrizer (http://beepstreet.com/) can remain running in the background allowing you to switch over to a controller app such as TNRi.
This video shows all this in action. Here is the setup:
1) Start Sunrizer and find or create a patch to your liking
2) In the top-right of Sunrizer is a button labelled 'BCK". Click it and it will start blinking yellow.
3) Click the Home button on your iPad
4) Start TNRi
5) Launch the menu by clicking the status window above the play button
6) Select "Preferences Menu" and turn "Local Control" to "Off".
That's it, now all the MIDI gets pumped through to the background app.
Monomachine sequencing a DSI Tetra synthesizer and Tenori-on drum samples
apple + pear = appear
It appears Eve made the first pear by shaping an apple like a tear.
Radioactivity (KRAFTWERK)
by RUBYORLA PLAYS TENORI-ON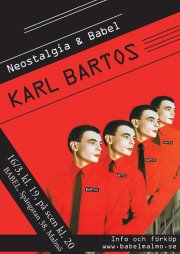 Wonderful Christmastime (Paul Mccartney)
TENORI-ON cover
Details: MONOTRIBE sync'd to and filtering TENORI ON! Using the panning controls, I have sent a click track to the "sync in" of the MonoTribe, and "chiptune" style blips are sent to the "audio in", and filtered in strange and interesting ways! Note the irregular beat structures used on both machines creating interlocking polyrhythms