August 6, 2015 · Posted in
Uncategorized
·
Comments Off

on Live jam with Volca Bass, Volca Sample, Microbrute, Mopho & MFB 522
Background video description:
Here's another live jam with my baseline setup Korg Volca Bass, Korg Volca Sample and Arturia Microbrute. This time, they get accompanied by the MFB 522 drumcomputer and David Smith Instruments Mopho.
As with all my other jams, I only used the internal sequencers which are synchronized with the Master Midi clock from the Electribe ER-1. Some reverb and delay is added on most of the sounds (Alesis Quadraverb 2, Alesis Midiverb 3 and Lexicon MX200).
If you liked this one, you might want to check out my other Volca-Microbrute jams in this playlist:
https://www.youtube.com/playlist?list…
Thanks for watching and cheers!
August 17, 2014 · Posted in
Uncategorized
·
Comments Off

on Moog Little Phatty Stage II and MFB Synth II improvisation
Improvisation / demonstration using the Little Phatty Stage II and the MFB Synth II – the only two sound sources in this little jam. The LPSII patch – SpringStretch – is part of a complete set for the LPSII currently under production for eventual release for purchase (details will be on the musicinclusive web site hopefully shortly)
There is a little reverb added on the LPSII but nothing else. The MFB Synth II has some phaser, chorus and reverb added, but the sweep is part of the patch programmed on the synth.
(The MFB Synth II is being played via a Fantom X8 keyboard – which you can see supporting it).
August 1, 2014 · Posted in
Uncategorized
·
Comments Off

on MFB Dominion 1 Analog Synthesizer Demo
Video demo of the MFB Dominion 1 monophonic/paraphonic analog synthesizer. The video is to give an impression of the user interface, functions, and diversity sounds. Hopefully it can also help new owners who may not be too familiar with subtractive synthesis.
The Dominion is the latest and greatest in the MFB line of Dominion synths, this one being their first with a keyboard. MFB on the Dominion 1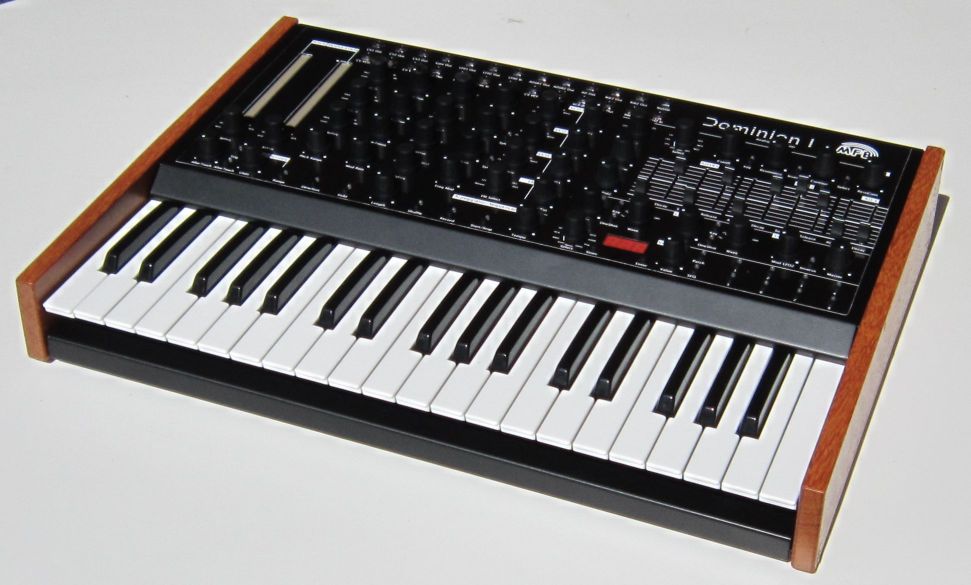 MFB-DOMINION 1
* Programmabele Analog Synthesizer with 3 Octave Keyboard
* 2 Ribbon Controls, Arpeggiator/Sequencer, Velocity&Aftertouch
* 3 VCOs with Waveshaping, Analog&Digital Ringmodulator
* Dual-Sync and dynamic FM, Noisegenerator
* 12 fold redesigned four stages SED Multimode Filter
* Huge Patchfield to speak with world of Modulars and CV/Gate
* Velocity-Routingmatrix with 12 destinations
* 3 LFOs, 2 with One-Shot-Function and Reset
* 3 Envelopes with 70mm Faders
* Intuitive Handling and Quality Hardware, internal Power Supply
* Midi Dump, In, Out, Thru
May 27, 2014 · Posted in
Uncategorized
·
Comments Off

on MFB 301 – Old analog drum machine
Maybe the first MFB drum Machine, with some mods added like drum triggers
best quality
April 15, 2014 · Posted in
Uncategorized
·
Comments Off

on MFB TANZBÄR — Playing All 48 Presets and more
Stunning analog drum machine with parameter locks, two kicks and 2 Step Sequencer Tracks.
Programming a Pattern on the MFB TANZBÄR. I could be easier, honestly. Since ethere is no display you must observe and read the red, yellow and green states of the LED carefully!!!
March 17, 2014 · Posted in
Uncategorized
·
Comments Off

on Musikmesse 2014: MFB Dominion Demo
Analogue Zone Modular Synth Store presents:
MFB Dominion Demo by Uwe
The new analog powerfull synthesizer of MFB will be available in June 2014!
March 17, 2014 · Posted in
Uncategorized
·
Comments Off

on MESSE 2014 MFB Dominion Is King
Another treat from the Alex4 distributor: MFB Dominion 1  -a fully analog mono synth with some digital control aspects (ADSR and LFO) but proper VCOs.
Each Oscillator features PW modulation on all waves
patch memories, ring mod, sync and 12 types of filter plus three envelopes, sequencer/arpegiator.
December 11, 2013 · Posted in
Uncategorized
·
Comments Off

on Analog Delay MF-104M & Analog Modular System Tinysizer & MFB-Tanzbär
No external effects! Recorded with Ableton Live
November 25, 2013 · Posted in
Uncategorized
·
Comments Off

on Electronic music artist Solvent on a Eurorack jam w/Modcan Dual Delay
"Hello my name is Solvent and I enjoy making spontaneous aggro eurorack jams like this. This was all sequenced with an MFB Urzwerg, with 3 channels of CV going into the Modcan: Mix CV, Filter CV, and the key to what you are hearing here, the Delay CV.
Other modules used: Flight Of Harmony IMP, Intellijel Dual ADSR + uVCA, Frequency Central Vogue VCF, Blue Lantern Asteroid BD, hexinverter.net batteryACID (I Dream Of Wires edition)"
Brief write up on Solvent: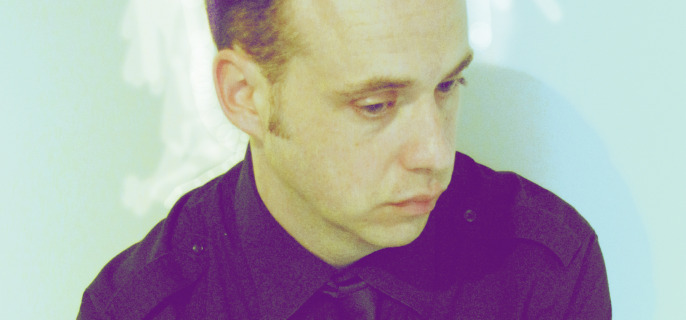 For over a decade, Jason Amm's work as Solvent has neatly defied categorization. His music is too sweetly melodic for techno or acid, his compositions too fiendishly detailed for synth-pop. He was too steeped in the sounds of the '80s to participate in the incipient IDM scene; he was briefly lumped in with the short-lived electroclash movement, only to outlive it; he's played "minimal wave" parties and goth clubs, indie-rock shows and techno all-nighters. But even as words fail in the face of Solvent's music, its pleasures are anything but elusive.
Today, Zimbabwe-born Jason Amm lives in Toronto, ON, where he spends his time obsessively grappling with an outsized collection of vintage analog synthesizers, samplers, and sequencers. Solvent first materialized in 1997 with a string of singles and full-lengths (1998's Solvent, 1999's Solvently One Listens) on Amm's own Suction Records, the Toronto-based
label he founded with Lowfish's Gregory DeRocher. The watershed release Solvent City (2001) on Berlin-based Morr Music introduced Amm's sound to a wider audience, and Apples & Synthesizers (2004) marked Solvent's move to Ghostly International. Along with notable remixes of artists including Soft Cell, Alter Ego, and Adult., Solvent tracks have appeared on high-profile DJ mixes and seminal compilations.
Solvent's most recent record on Ghostly International, 2010?s Subject to Shift, marks a turn for the darker as Amm embraces his love of the abrasive sounds of acid and industrial. And while a sinister tone or two now dances among Solvent's sparkling hooks and bright streaks of synthesizer, and while Amm's music drifts even further from accepted genre-specific reference points, Solvent's sound has only deepened. After more than ten years of composing love songs for robots, Amm sounds like nothing more than himself. (via Ghostly)
November 4, 2013 · Posted in
Uncategorized
·
Comments Off

on MFB Tanzbar VS Pittsburgh Modular Foundation
Background video description:
Just acquired the Tanzbar! Here it is in action controlling the PMF with the CV/GATE outs from Tanzbar to PMF.