Monomachine sequencing a DSI Tetra synthesizer and Tenori-on drum samples
apple + pear = appear
It appears Eve made the first pear by shaping an apple like a tear.
Radioactivity (KRAFTWERK)
by RUBYORLA PLAYS TENORI-ON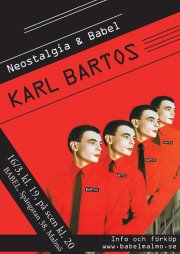 Wonderful Christmastime (Paul Mccartney)
TENORI-ON cover
Details: MONOTRIBE sync'd to and filtering TENORI ON! Using the panning controls, I have sent a click track to the "sync in" of the MonoTribe, and "chiptune" style blips are sent to the "audio in", and filtered in strange and interesting ways! Note the irregular beat structures used on both machines creating interlocking polyrhythms
Here's a detailed description of what is going on:
I'd rather play it with DOTS than use a keyboard like the rest! To do this was easy, if you have a USB MIDI device like this Alesis IO Dock – I plugged the MIDI OUT dongle on my Tenori-On W to a standard MIDI cable, then to the MIDI IN on the IO Dock. Start up Animoog, and press "SETUP" on the top bar. Press "Refresh MIDI Input(s)" if necessary. Then I selected the option "dock" from the list below. Then I pressed the "X/Y PAD" word on the top bar to go back to playing mode. The Animoog "listened" to the MIDI notes from Layer 1 of my Tenori-On, as if it was any keyboard! I then used layer 2, etc. to add drums and such, while my right hand operated the AniMoog's amazing touch pad and other controls. Enjoy these 3 jams! Which get more complex as the video goes on. Subscribe, comment, and send me your apps etc. for review!
This is a nice experiment by VJFranzK, I believe I know what is going on here, but can you figure it out?
"Can you figure it out? This strange track uses a nonstandard technique to produce sonic glitches at several points through the song. Hint: It's not changing the tempo ( which I only do at the very end. ) I think I am the first to discover, or film this trick on YouTube? It's called a Valse because it ( at least begins ) in 12 beat timing.
Sorry my hands are blocking the view in some parts, but I can't exactly make them transparent 😉 This requires multiple fingers to do it well, and can't easily be done on the Hardware Tenori due to the difference in menu systems."
Here's what's happening: 10 minute zoom lens IDM Ambient session – like an evolving world map? This is another example of synching two TNRi apps through the internet. We also used Kaoss pads to add additional interesting effects. My iPad was used with the Alesis IO dock for greater output sound quality and MIDI out to synch my Kaoss pad 3, but all sync between the TNRi apps was through wireless internet. We are planning a concert with 4 players – are you up to it?
On the 16 × 16 grid of buttons, basically, the horizontal direction is time, and the vertical direction is pitch.By laying sounds on these buttons, you can combine rhythms and melodies to produce music. A button will glow when its sound is produced. The movements of the glowing lights produce a visual performance.
TNR-i can produce 16 types of sounds at the same time (16 layers), and it can remember up to 16 song patterns produced using those sounds (16 blocks). By switching between song patterns in real time, you can produce a rich variety of musical expressions.
There are six different types of performance modes that you can select for each layer. You can make elaborate music by combining different modes. In score mode, the most fundamental of the modes, you can arrange sounds horizontally (temporally) and vertically (by pitch). In the exciting random mode, the sounds that you arrange are not just played in order—the melody and rhythm constantly change as twists are added. In draw mode, you can perform music by tracing your finger across the buttons as if drawing a picture. In bounce mode, the glowing lights are like bouncing balls that produce sound when they fall. In push mode, you can continuously change the sound as you perform. In solo mode, which is fun for solo performances, you can easily adjust the speed of repetition and the pitch.
My friend Mark Mosher in a nice experiment with the UltraNova:
Captured Live on Ustream at http://www.ustream.tv/channel/mark-mosher-live-experimental-electronic-music. I'm working on set of performances patches for the UltraNova synthesizer (the blue one on top) that lets me not only use it as a synth but also process all the other instruments in real-time. This is an early expeirment where I'm using Theremin and Blofeld synth as audio sources for UltraNova Synth and FX. Tenori-On is triggering notes on UltraNova. UltraNova is acting as a mixer and the sound card and is actually streaming audio directly to USTREAM via USB.
Bring out the noise

I think the creator of this video sums it up pretty nice:
BOOM BA BOOM BA CLASH BAMM BANG Bip… Ping… BOOOM