Airport taken from the album 'Retrosonic Voices' by DATAMASKIN
The album was released on all digital channels on December 12th 2015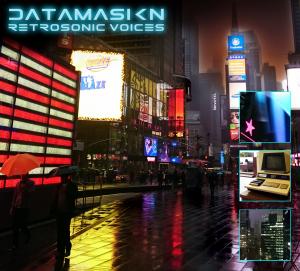 Listen to the full album on Spotify and iTunes:
https://t.co/bv4WNLcLLC
https://t.co/LwXmXN00W4
TRACK LIST:
01 Electro Pop
02 Airport
03 Next Generation
04 Cyber Sex
05 Black Web
06 United Nations
07 Electric Dreams
08 Victims Of Fashion
09 Rings Of Saturn
10 Apollo
Members of DATAMASKIN:
Ola L – Vocals, Synthesizers, Programming and Production
Stefan J – Machines, Programming, co-production, mix & mastering
Publisher / Label:
Stereoklang Produktion
Web: http://stereoklang.se
SoundCloud: https://soundcloud.com/t-h-e-c-a-v-e
© STEREOKLANG PRODUKTION / DATAMASKIN, 2015
In a near future when we know of no separation between humans and machines, when humans extend their minds and bodies with nanobots and artificial intelligence and become superhumans – what kind of music will they make? Non-biological intelligence will have access to its own design and will be able to improve itself in an increasingly rapid redesign cycle. But superhumans will also be expressing themselves by art and music – getting in touch with their human legacy.
Singularitarians has already started this transcending journey, having recognized that the future is already upon us. What you hear on this album is the sound of the future, filtered through the past now – this is the sound of Retrosonic Voices…
Persuasion is the forthcoming 12" MAXISINGLE from Brisbane's Multiple Man. Released as a joint effort by Adelaide's No Patience Records and Spain's Burka For Everybody and Catalina Tapes.
www.nopatience.org
www.burkaforeverybody.com
Resonance Sounds presents Electromatic 3 by electro house veteran Swen Weber! Over 360 handcrafted bass, drum and synthloops are waiting for you, next to 60 punching drumhits and 3 complete construction kits containing bass, drum, synth and vocal loops aswell as MIDI files. All samples are designed to sitting perfectly in the mix and providing you instantly the right inspiration and source material for your next electro house smasher!
Features:
– 755 MB Content
– 362 Loops in total
– 50 Bassloops
– 160 Mixloops (incl. Root Key)
– 50 kick free Beatloops
– 50 Drumhits
– 10 FX Sounds
– 50 Kickloops
– 3 Construction kits (32 loops incl. bass, synth, vocal, drum and mix loops and MIDI files)
– All tonal loops are key-labelled
– recorded in 128 bpm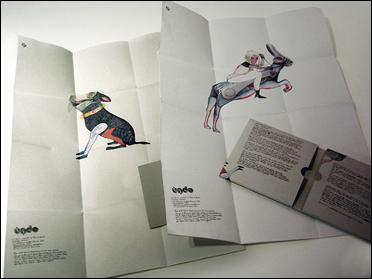 "Electronically Yours Vol 1" is a 2CD compilation of 23 tracks of female fronted electro from across the planet. Encased in deluxe art packaging with 2 posters, designed and illustrated by Barcelona-based art collective Agencia Bridge, it was compiled by EY's Orac and Undo Records and features the finest selection of new electro.

Included are a number of exclusive songs and versions by well known female fronted acts such as Client, Marsheaux, Parralox, Mikro, Fotonovela, …

So far the compilation was not available via wide distribution, so grab your chance now to order your copy, it's a must have!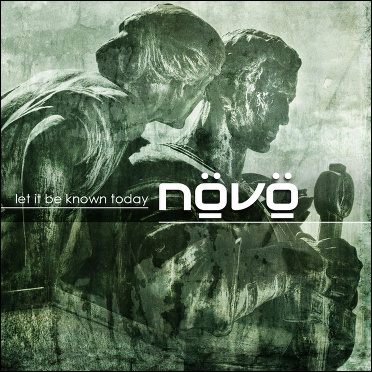 "Let it be known today" is the brand new EP from Belgo-French outfit Növö aka Laurent Boudic. The track is taken from Boudic's recent 4th studio full length CD entitled "Zeitgeist". "Let It Be Known Today" is already the second EP released from this album. Says the label: "It again drops you in the old classic EBM / New Wave era with vintage analogue synth sequences, electronic bleeps, pulsing bass lines and prominent vocals with that little French accent and melancholic cold touch clearly evoking the cult 80's act Trisomie 21."

"Let It Be Known Today" comes in 4 new versions, a 7 inch and a reconstructed one by the band itself plus an extended Kraftwerkian rework with vocoder and floating synth layers by Belgian label-mates of Metroland as well as a darkish remix by Flood Veyor.

You can download this EP straight from Bandcamp, be sure to use the 50% discount amsummermadness! You can alsodownload it from iTunes, or stream it below on Spotify.
Brussels electronic duo Soldout releases a new video for their single "To the ocean". "To the Ocean" is the second single taken from the soundtrack written by Soldout for the motion picture "Puppylove "(2014), and follows "More", their previous album released in 2013.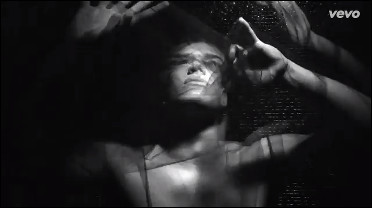 Croatian electropop artist Dani'el who has scored a major hit with "It's time" returns with a brand new video, "Algabal". Produced by Bryan Cox in a direction by fashion photographerMarko Grubisic.

Note that the lyrics were written by Stefan George in 1892… Being influenced by Greek classical forms, in revolt against the realist trend in German literature at the time, George was an important bridge between the 19th century and German modernism, even though he was a harsh critic of the then modern era. "Algabal" is one of George's best remembered collections of poetry and the title is a reference to the effete Roman emperor Elagabalus.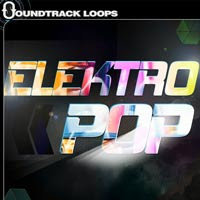 Soundtrack Loops tells us that Elektro Pop will add a bit of a mainstream, radio friendly, pop element to your tunes. They say that Elektro Pop is a set of 11 royalty free construction kits suitable for K Pop, EDM, Dance, Pop, and Dubstep. In total there 175 loops. Sounds include drums, subs, leads, pianos, melodies, pads, risers, snare rolls, and SFX. Tempos range from 120 to 140 BPMs. 24 bit 44.1kHz Stereo files.
Zipped Contents (505 MB)
11 Construction Kits
175 Loops
1 Album "Mental Drug" MP3 Download
1 Single "Tidal Wave" MP3 Download
24 bit 44.1 kHz Stereo.
Available in Universal .Wav, .Aiff Format and Ableton Live Pack.
Pricing and Availability:
$25
Youtube alias 'alternatingbitmusic' has shared this modular jam session
I've done enough chill vibe sessions, it's time to juice up the pace…
I hope you enjoy my modular techno session.