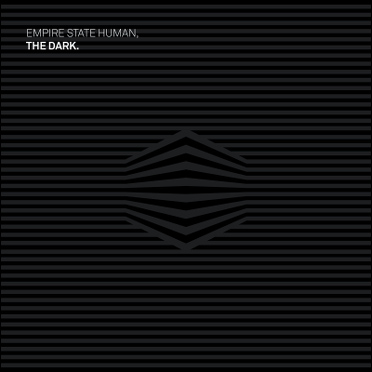 Empire State Human have signed with Werkstatt Recordings for the release of their next album "The Dark", out in September 2014. Werkstatt Recordings, based in Rhodes/Greece, was founded in 2009 and is an independent net-label focusing on electronic synth music. Artists include such bands as Protector 101, Arc Neon, Jowie Schulner, Beatbox Machinery, Kubinski & Droid Sector Decay.
"The Dark" is Empire State Human's third album since July 2013, and features all new songs, including a track with Martin Bowes, of UK band Attrition called "The Digital World", on spoken vocals. Two tracks "Drifting" and "Funhouse" have original lyrics with by Tracey Biscop.
The album will be released on Bandcamp and Juno by Werkstatt Recordings, which will also include a limited CD-r release run. Empire State Human will handle the digital release. Artwork is by Fontpusher in London while the album was mastered by Pete Maher (Pet Shop Boys, Garbage, Depeche Mode, The Rolling Stones, Nine Inch Nails).
Full track listing:
A tear in a blue Sapphire
Monochrome
Black knight Rising
Come lie with Me
Cut Glass
Drifting
Funhouse
The digital World (feat. Martin Bowes)
Rise for the Lonely
The Dark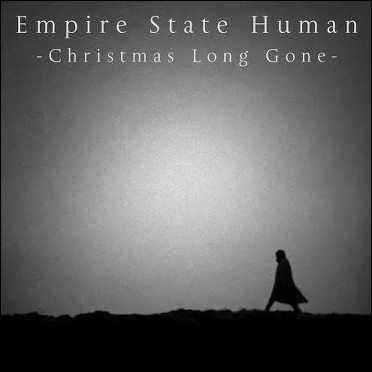 Irish synthpop duo, Empire State Human make a surprise return with a new free to download single called "Christmas Long Gone". Mastered by Martin Bowes (Attrition) at The Cage Studio and artwork by Brian O'Malley the song is a melancholic, minimal wave/synthwave ballad with sparse electronics and atmospheric vocals.
Lead singer Aidan Casserly says: "This new song came about very quickly and easily. A very enjoyable experience considering the melancholic song that it is. It's a very personal song, about the death of a family member this year. I've found great comfort in dealing with loss through my songwriting and performing. I guess that's why we've 17 releases since 2002."
"Christmas Long Gone" follows the bands July release of their most recent album "Soul of the Machine". Empire State Human are currently recording a new studio album, called "The Dark", for release in 2014.
You can download the song and artwork below.
"Something went wrong" is the newest single from the Glitch / EDM act KPT. The 9:03 track was mastered by Nic Heidt and offers a dark, hypnotic electronics that are a far cry from the more commercial EDM. It is again an example of how styles like EDM can perfectly crossover to other scenes like the dark wave one.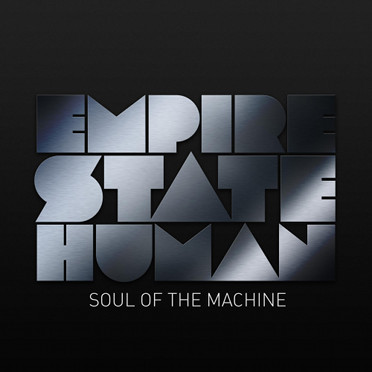 Following on from their 2012 album "The Art", Empire State Human return with "Soul of the Machine", their most personal album to date according to the band.
Says Aidan Casserly: "After we released 2012's 'The Art', we got excited about what new doors of electronic pop could open. Having put 2 years of work (between other projects and releases) we felt there was more ground for improvement and development too. So, we went straight into writing/co-writing and producing the new 'Massive Ego' album (the first single 'Sound of the Download' lands August 2013) and it's been literally non-stop electronic pop since for us. Remixes for Australian's synth giants Parralox and up and coming Irish guitar pop band 5 Dollar Shakes have shown us we can be diverse and productive at once. Our new album 'Soul of the Machine', is coming from another synth angle to the pop of 'The Art'."
To coincide with the album release, there's a promo video to the albums opening track "Love like Chrome" which you can watch below.
Track listing is as follows:
LOVE LIKE CHROME
BELOVED
NOSTALGIA
WE NEVER SAID GOODBYE
SPACELAB ONE
I FEEL ALIVE
LIGHT CHASERS
WELCOME TO THE FUTURE
CHAMELEONS
FRAMES OF THE WORLD
A TRACK FROM THE FORTHCOMING 2013 STUDIO ALBUM FROM DUBLIN BASED SYNTHWAVE DUO EMPIRE STATE HUMAN.
SONG IS CALLED "LOVE LIKE CHROME" AND THE ALBUM IS CALLED "SOUL OF THE MACHINE". ALBUM RELEASED AUGUST 2013.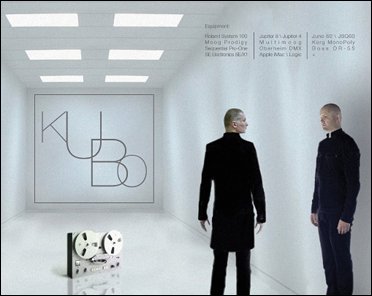 Brian O'Malley (PolyDROID) and Aidan Casserly (The Wazp, Empire State Human) have started a new project called KUBO. Their debut single "I Dream Electric" will be out on the UK based minimal wave label Vocoder Tapes.
The May 3rd released single will be released in a limited edition of 50 individually numbered cassettes, plus digital formats, and is available right now through Vocoder Tapes' Bandcamp page. You can stream the tracks below.
It's not the first time that the duo teams up for a project having first recorded electronic music together in 1986 under the name ManSeries. They kept collaborating in various forms over the years, including the very early days of Empire State Human as well as a film scores for the Brian O'Malley directed short "Screwback".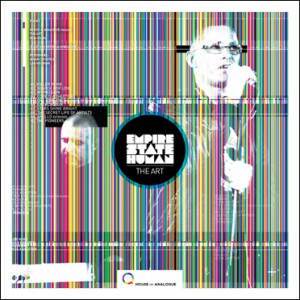 Irish synthpop band Empire State Human have announced the release of their 6th studio album "The Art". Released on the bands very own label House of Analogue,
"The Art" is what the band calls 'a celebration of electronic pop music as an art form'. The album features the single "Search for Love", as well as the next single "The Pioneers". Artwork was designed by Fontpusher in London and the material was mastered by Idle Mastering, Denmark.
Says lead singer Aidan Casserly: "We feel it's the natural follow on album, in terms of pop song content, to our very successful debut CD "Pop Robot" fom 2002. It feels like a 10 year cycle has concluded wit this release in many ways, in terms of songwriting, influence and style. We're had 16 releases since 2002 and this is by far our favourite one. We're extra delighted to be able to release in on our very own label House of Analogue too."

Irish electro-poppers Empire State Human have revealed details for a new album after releasing their new single "Search For Love". The new LP, "The Art", is slated for a 2011 release and will feature the new single, which came out yesterday. "Search For Love" is also the first new release since Sean Barron left the group in July.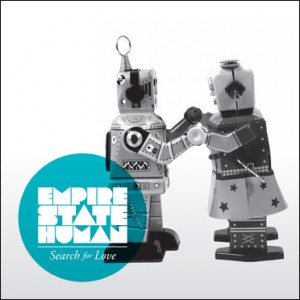 It will feature the B-side "The Light" and "Genesis Apollo", which will appear in the new album as part of a collection of bonus material. "The Art" will be the Dublin duo's 14th release since they broke into the electro world with their debut "Pop Robot" in 2002. Since then, their electronic odyssey has seen them perform with Kratwerk's Wolfgang Flur for last year's album "Audio Gothic".
Dublin-based synthpop act Empire State Human have announced a remix competition hosted exclusively by Laptop Rockers. This is your chance to take part in remixing their new track, "Melancholic Afro," featuring Wolfgang Flür (ex-Kraftwerk/Yamo).