New single out from KUBO (PolyDroid/Empire State Human/The Warp)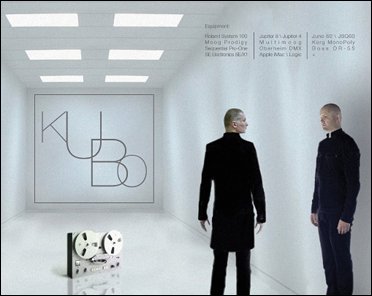 Brian O'Malley (PolyDROID) and Aidan Casserly (The Wazp, Empire State Human) have started a new project called KUBO. Their debut single "I Dream Electric" will be out on the UK based minimal wave label Vocoder Tapes.
The May 3rd released single will be released in a limited edition of 50 individually numbered cassettes, plus digital formats, and is available right now through Vocoder Tapes' Bandcamp page. You can stream the tracks below.
It's not the first time that the duo teams up for a project having first recorded electronic music together in 1986 under the name ManSeries. They kept collaborating in various forms over the years, including the very early days of Empire State Human as well as a film scores for the Brian O'Malley directed short "Screwback".
Comments