Empire State Human – Search for Love
Irish electro-poppers Empire State Human have revealed details for a new album after releasing their new single "Search For Love". The new LP, "The Art", is slated for a 2011 release and will feature the new single, which came out yesterday. "Search For Love" is also the first new release since Sean Barron left the group in July.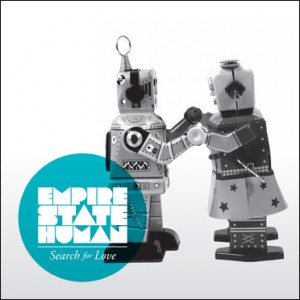 It will feature the B-side "The Light" and "Genesis Apollo", which will appear in the new album as part of a collection of bonus material. "The Art" will be the Dublin duo's 14th release since they broke into the electro world with their debut "Pop Robot" in 2002. Since then, their electronic odyssey has seen them perform with Kratwerk's Wolfgang Flur for last year's album "Audio Gothic".
Comments