New album from Empire State Human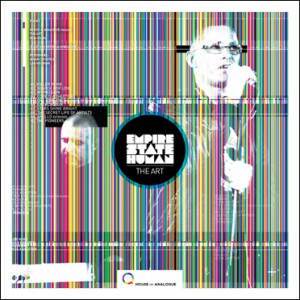 Irish synthpop band Empire State Human have announced the release of their 6th studio album "The Art". Released on the bands very own label House of Analogue,
"The Art" is what the band calls 'a celebration of electronic pop music as an art form'. The album features the single "Search for Love", as well as the next single "The Pioneers". Artwork was designed by Fontpusher in London and the material was mastered by Idle Mastering, Denmark.
Says lead singer Aidan Casserly: "We feel it's the natural follow on album, in terms of pop song content, to our very successful debut CD "Pop Robot" fom 2002. It feels like a 10 year cycle has concluded wit this release in many ways, in terms of songwriting, influence and style. We're had 16 releases since 2002 and this is by far our favourite one. We're extra delighted to be able to release in on our very own label House of Analogue too."

Comments