New material from Empire State Human and KPT
"Something went wrong" is the newest single from the Glitch / EDM act KPT. The 9:03 track was mastered by Nic Heidt and offers a dark, hypnotic electronics that are a far cry from the more commercial EDM. It is again an example of how styles like EDM can perfectly crossover to other scenes like the dark wave one.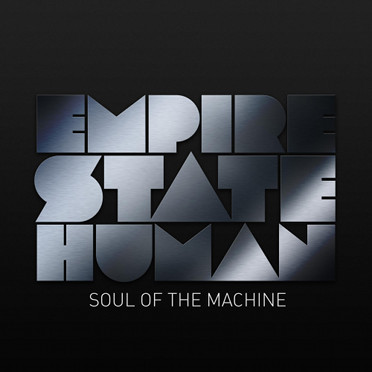 Following on from their 2012 album "The Art", Empire State Human return with "Soul of the Machine", their most personal album to date according to the band.
Says Aidan Casserly: "After we released 2012's 'The Art', we got excited about what new doors of electronic pop could open. Having put 2 years of work (between other projects and releases) we felt there was more ground for improvement and development too. So, we went straight into writing/co-writing and producing the new 'Massive Ego' album (the first single 'Sound of the Download' lands August 2013) and it's been literally non-stop electronic pop since for us. Remixes for Australian's synth giants Parralox and up and coming Irish guitar pop band 5 Dollar Shakes have shown us we can be diverse and productive at once. Our new album 'Soul of the Machine', is coming from another synth angle to the pop of 'The Art'."
To coincide with the album release, there's a promo video to the albums opening track "Love like Chrome" which you can watch below.
Track listing is as follows:
LOVE LIKE CHROME
BELOVED
NOSTALGIA
WE NEVER SAID GOODBYE
SPACELAB ONE
I FEEL ALIVE
LIGHT CHASERS
WELCOME TO THE FUTURE
CHAMELEONS
FRAMES OF THE WORLD
A TRACK FROM THE FORTHCOMING 2013 STUDIO ALBUM FROM DUBLIN BASED SYNTHWAVE DUO EMPIRE STATE HUMAN.
SONG IS CALLED "LOVE LIKE CHROME" AND THE ALBUM IS CALLED "SOUL OF THE MACHINE". ALBUM RELEASED AUGUST 2013.
Comments