June 21, 2014 · Posted in
Uncategorized
·
Comments Off

on Spark! – "Mittsommernacht (feat. Blitzmaschine)"
Spark! celebrates midsummer with this new video, enjoy
From their upcoming album Spektrum!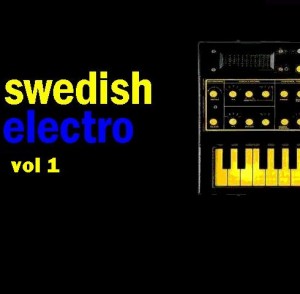 On January 5th 2013 a new album was released via the Facebook group Swedish Electro Scene featuring 27 tracks of some of the best electro artists in Sweden right now. So to get a snap shot of what Swedish electronic artists are up to and to see how vibrant the Swedish electronic music scene make sure to download this free album. Artists on the album include well known acts like Cryo, Code 64, Emmon, The Pain Machinery, Social Ambitions, Unitary, Spark!, Steelberry Clones as well as more unknown / new ones like Vanguard, DPoint, Neurobash, Radiant and Cold Connection
Check it all out right here:
In collaboration with these electro labels:
Progress Productions, Electric Fantastic Sound, Wonderland Records, Stereoklang Produktion and Complete Control Productions
May 23, 2012 · Posted in
Uncategorized
·
Comments Off

on New electro releases: KMFDM and Spark!
Official video for the song AMNESIA by KMFDM from their album WTF?!
Directed and shot by Anders Muammar
Edited by Patrik Eriksson
Grading by Håkan Blomdahl
Revolution 2.1 is taken from the new album "Hela Din Värld" (Progress Productions)
www.progress-productions.com // www.facebook.com/progresspro
Video made by SPARK! with material used from Zeitgeist.
June 22, 2011 · Posted in
Uncategorized
·
Comments Off

on Summer synth pop: SPARK! "Popkomplex"
Laugh or cry – I don't know to be honest

Video for SPARK!´s new single "Popkomplex". Buy the single via www.synthmp3.com now!!! (c) 2011 Progress Productions
www.progress-productions.com
May 12, 2011 · Posted in
Uncategorized
·
Comments Off

on Happy to present you with a sneak preview of Spark!'s new single
Although with Swedish lyrics it is a nice synth pop tune, enjoy
In this video:
Brand new single from SPARK! coming in June 2011…. here is a preview….. hope you like it!!! // www.progress-productions.com