July 1, 2014 · Posted in
Uncategorized
·
Comments Off

on KMFDM out with new live album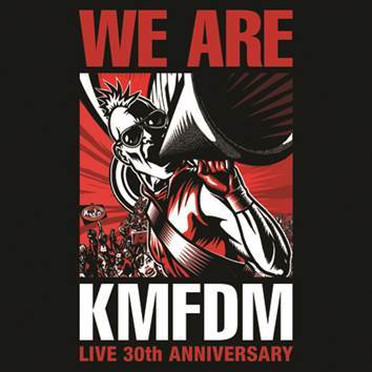 To celebrate their 30 years, KMFDM set off on a pair of tours in 2013. On "We are" Sascha, Lucia, Andy, Steve and Jules offer a live insight through the complete three decade discography. This live album features favorites new and old, and in addition to the sixteen tracks on the disc it also holds a download card for live versions of "D.I.Y.", "Anarchy", "Megalomaniac" & "WWIII".

You can order your copy here.
May 23, 2012 · Posted in
Uncategorized
·
Comments Off

on New electro releases: KMFDM and Spark!
Official video for the song AMNESIA by KMFDM from their album WTF?!
Directed and shot by Anders Muammar
Edited by Patrik Eriksson
Grading by Håkan Blomdahl
Revolution 2.1 is taken from the new album "Hela Din Värld" (Progress Productions)
www.progress-productions.com // www.facebook.com/progresspro
Video made by SPARK! with material used from Zeitgeist.
March 14, 2011 · Posted in
Uncategorized
·
Comments Off

on KMFDM – "Krank"
Official video for KMFDM's newest single KRANK!
Available from the KMFDM STORE here: http://www.kmfdmstore.com/product_info.php?products_id=897&osCsid=bdc4f4f…
January 5, 2011 · Posted in
Uncategorized
·
Comments Off

on New stuff from KMFDM
Effective immediately, Electro-industrial legends KMFDM will be releasing new material on Dependent. The first release and the band's first single in over nine years will be "Krank", which is German for 'sick'. The single will feature the title track in three versions, including remixes from Skold and Komor Kommando, along with two versions of the b-side "Day Of Light". Neither track will appear on the upcoming full length album, so both will remain exclusive to this release. Out on 10 March, the cover artwork is as usual handled by longtime KMFDM collaborator Brute.