Recoil is a musical project created by former Depeche Mode member Alan Wilder. Essentially a solo venture, Recoil began whilst Wilder was still in Depeche Mode as an outlet for his experimental, less pop-oriented compositions. Once he announced his departure from the group in 1995, Recoil was transformed from a small side-project into Wilder's primary musical enterprise.
In the spirit of Talk Talk

A brand new film has been made to accompany Recoil's 'Inheritance' (featuring Linton Kwesi Johnson & Paul Marshall). It was shot in Moscow and directed & edited by Recoil collaborator Dmitry Semenov who was responsible for so many memorable images from 'A Strange Hour'.
Says Alan: "I just sent the track to Dmitry, offering up a few of my own thoughts, but basically giving him a free reign to interpret the music and words in any way he saw fit. He sent me his rough ideas and work-in-progress, and I gave some feedback about the images I thought worked best. We tried to create two very different atmospheres to compliment the dark oppressive feel of the verses contrasted against the more epic, expansive chorus – hence the switch from claustrophobic interiors into open space and white snow as the film comes to its conclusion."
'Inheritance' is one of two tracks – the other being a cover of 'Dum Dum Girl' – which Recoil has contributed to 'Spirit Of Talk Talk '. As well as the various featured vocalists, a group of musicians all connected with Talk Talk were placed on hand to help out with the recordings. One such contributor for 'Inheritance' was none other than Dean Garcia (bass), ex of Curve, and who also played on Recoil's 'Liquid' album back in 2000.
Alan Wilder has been acting as the musical & production supervisor for the Talk Talk tribute album which features more than 30 artists, including: Recoil, Zero 7, Shara Worden, Joan As Police Woman, Sean Carey (Bon Iver), Richard Reed Parry (Arcade Fire), Fyfe Dangerfield (Guillemots), Thomas Feiner, The Black Ships, Lights, White Lies, King Creosote, Jason Lytle (Grandaddy) and many more. The double album will be released by Fierce Panda on September 3rd 2012.
Recoil / Alan Wilder. Teaser for the upcoming Blu-ray release of 'A Strange Hour in Budapest'. Live concert film directed by Atilla Herko.
Trailers edited by Martin Vladar.
http://www.recoil.co.uk / http://blog.recoil.co.uk
Here's a brand new interview with Alan Wilder at ElektroStat in Norway. You can also ready our interview with Wilder here that we made a couple of weeks ago, enjoy.
In a video interview with Side-Line Magazine in Oslo backstage during the ElektroStat festival, Alan Wilder has announced plans for a live film of the recent "Strange Hour" tour. The material was shot in Budapest at the end of last year in super HD and if all goes as planned the material should hit the stores in early 2012.

Alan Wilder also recorded two covers (and not just one: read also Talk talk tribute album featuring Alan Wilder (Recoil)) of Talk talk for an upcoming Talk Talk tribute album which should come out in Spring 2012. The covers are "Dum Dum Girl" (1984) and "Inheritance" (1988), the latter was recorded together with the UK-based dub poet Linton Kwesi Johnson. More details on these two covers can be heard in the interview video here or below.

And the revelations didn't just stop there. During the interview Wilder also announced that he's also doing a remix for Alessandro Cortini, an Italian musician best known for touring and recording with Nine Inch Nails from 2004 to 2008. Currently, Cortini is also the frontman for the Los Angeles based electronic-alternative band Sonoio and that's the project Wilder made a remix for.

There is one more gig to come for Recoil at Sinner's Day in Belgium at the end of October.

More ElektroStat reporting will be published in the next few days with pictures, audio, interviews and so on. As a teaser, here's an impression of the Recoil set (or check below) and the excellent ambiance inside the venue, a lovely renovated factory in the center of Oslo.
Talk Talk's "It's my life"
…and here is the complete line up: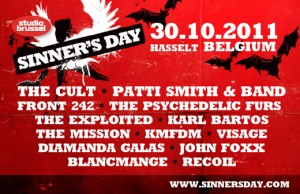 On Sunday 30 October 2011 Hasselt (BE) will host the best of new wave, EBM, electro, synthpop, post punk, darkwave and industrial. For this 3rd edition the festival will work with 2 stages in the main hall of the Ethias Arena so that visitors no longer need to choose between 2 different halls.

Here's a round-up of the bands playing:
FRONT 242 (BE) – Undeniable the biggest electronic band that Belgium ever was able to export before, during and after (and not thanks to) the New Beat era. Signed nowadays with the Belgian electro label Alfa Matrix they are set for a few more surprises in the next months. The influential Belgian band will celebrate its 30th birthday at Sinner's Day. Happy birthday guys!
THE CULT (UK) – The band became cult itself by melting Led Zeppelin's hard rock with The Doors' mystique and The Cure's dark new wave. If there's one The Cult song that you all know, it's the anthem and million seller "She Sells Sanctuary" which was recorded for the band's second album "Love" (1985). This will be a unique opportunity to see the band live.
THE PSYCHEDELIC FURS (UK) – The Psychedelic Furs were top of the bill in the Club during Sinner's Day 2010. It was their first concert in Belgium since 25 years. They are back now for the main stage bringing a mix between punk and pop.
THE EXPLOITED (UK) – Punk and New Wave, the pair has gone together for years. Since 1980 The Exploited has been the image 'par excellence' of the punk movement with "Punk's Not Dead" being their first legendary album. 11 guitar players, 10 bass players and 8 drummers, we'll see singer Wattie Buchan showing that the band has still enough guts after 31 odd years.
JOHN FOXX AND THE MATHS (UK) – John Foxx was the original singer of Ultravox and was the very first British artist to actually make a complete synthesizer album. Foxx was also the guy who penned "Underpass". Enough said? Well, he also was responsible of Gareth Jones joining up with Mute records.
RECOIL (UK) – Recoil is the project of Alan Wilder, the former musical director, sound sculptor, producer, magician (…) of Depeche Mode. Wilder was also one of the first musicians to work with samples. Live he creates a universe of sounds which you hoped you'd have heard before. Expect the necessary Depeche Mode hints during the live show. This is one of the last shows Recoil will probably bring for a very long time, so make sure to be there.
BLANCMANGE (UK) – Contemporaries of Depeche Mode, Soft Cell, The The and more (they were all featured on the Some Bizarre CD compilation with rare to find tracks or versions), Blancmange brings catchy synthpop presented by their first big worldhit "Living On The Ceiling". In the rest of Europe they scored massively with the brilliant track "Don't Tell Me".
DIAMANDA GALAS (USA) – We thought we had missed our last chance to see her live at work, but behold, there's always Sinner's Day to make us happy. The American diva with Greek roots has an amazing voice, period. Her 3,5 octaves cut through you like a knife. From vocal terror to endearing blues and back. We couldn't have described it better. For the connaisseurs, she also sang vocals on various Recoil tracks. A must see if you are more an eclectic music fan.
KMFDM (GER) – Teutonic sounds will come from KMFDM, better know as Kein Mehrheid Fuer Die Mitleid (or as 'Kill Mother Fucking Depeche Mode'). The band was founded by Sascha Konietzko in 1984. Konietzko literally lives and breathes industrial.
THE MISSION (UK) – Here's another Side-Line favorite (really Wayne!). The band singlehanded helped give gothic a face (Andrew Elderitch being too numb) and got massive MTV airtime with "Deliverance" or yet the beautiful "Butterfly on a wheel". On Sinner's Day they will celebrates their 25th anniversary. The gig will be the only concert in Belgium this year.
KARL BARTOS (GER) – Kraftwerk is half dead, long live Karl Bartos. Expect bleeps and beeps that lay in the line of what he used to do with Kraftwerk. We are very much looking forward to see this Einzelgaenger at work.
VISAGE (UK) – Visage is the brainchild of the remarkable Steve Strange, who not only graced the tabloids for the brilliant tunes he crafted but also for his very chaotic life style. His major hit "Fade To Grey" is still being played worldwide. Let's see what he can deliver us live in 2011.
PATTI SMITH (USA) – This American lady is labeled as 'the ultimate queen of new wave'. Debby Harry was better looking so is said – well tastes differ – but Smith surely was more vigorous. Her most famous songs are "Gloria", "Because The Night", "Dancing Barefoot" and "People Have The Power".
Doors open at 12AM, and the first show will start at 1PM. The last band will end at around 1AM, followed by after party. Tickets are only 58 euro in presale, so head for www.sinnersday.com to get hold of yours!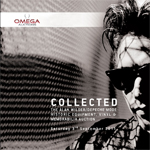 The official full-colour catalogue for COLLECTED – The Alan Wilder/Depeche Mode Collection is now complete, with plenty of photographs, a foreward by Alan, and all 414 lots described in detail, along with anything else you could possibly need to know.
This catalogue will also be available as a limited edition collectable printed book (from Omega), at the bargain price of only £5. Get your registrations and orders in soon as they will go fast!
In order to attend the event in Manchester you will need to be registered with Omega Auctions. Please visit: Omega for more information on registration. Theatre places at Zion Arts Centre are limited so please register early to avoid disappointment.
—-
Also, at eBay – more exclusive items ahead of the auction were added last Sunday. Be quick and get your bids in as these one-offs will only be there for a few more days! Everything posted at this eBay link is authentic & part of the full AW/DM collection.
Full auction details below :
Alan Wilder and Omega Auctions 'present'
COLLECTED – The Alan Wilder/Depeche Mode Collection
A Historic Equipment, Vinyl and Memorabilia Auction 
Auction date : Saturday 3rd September, 2011, 3.00pm
Venue : Zion Arts Centre
Address : 335 Stretford Rd, Hulme, Manchester M15 5ZA
Viewing : 10.00am to 8.00pm – Friday 2nd September, and 10.00am to 2.45pm – Saturday 3rd September 
For further details :
http://auction.recoil.co.uk
www.omegaauctions.co.uk
www.the-saleroom.com
Steelberry Clones got a talk with none other than the synth legend Alan Wilder (ex-member of Depeche Mode and now front man of the electro/synth experimental act Recoil). Few can match the track record of Alan Wilder and few have had such an impact on the synth scene for the past 30 years, or so. Alan Wilder´s Recoil continues this tradition into the 21st century exploring the boundaries of electronic music, and since Alan now is in full preparation of delivering probably the world´s biggest Depeche Mode memorabilia auction at the Zion Arts Centre, we simply had to pose some questions to him regarding his music creation legacy, gear and plans moving forward.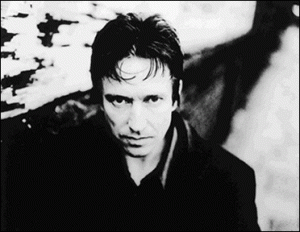 "Collected" is the name of Alan's big auction on Saturday 3rd September, for detailed information on how to join please follow this link:
So in just a few weeks time, over 400 lots will go under the hammer as Alan Wilder sells a large selection of musical / studio equipment and memorabilia at auction. Many items are very collectable and hold special value having been used extensively in the recording sessions for classic Depeche Mode and Recoil albums, as well as live performances on the 'Black Celebration', 'Music For The Masses', 'World Violation' and 'Devotional' tours.
http://youtu.be/EHejxJ1KPxk
But for most synth/electro fans this is truly not just any ordinary auction, but a clear reason why we needed to pose some questions to Alan about the auction in general and about his music making legacy in particular.
Why are you running this auction? is it for charity, or something else?
It's for the charity of Alan Wilder unfortunately. Let's be honest, divorce is an ugly thing and the record business has been in crisis for some time now. I'm not over sentimental about retaining every little detail of my musical history. In fact I still have a large collection of essential items, all the releases I have played on, many photographs and unique personal things. But really, I need more space (and peace) in my life and this goes part of the way to achieving that. Indeed I found it an evocative and cathartic experience to sift through all the collectables – the actual sorting and cataloging process brought back great memories and I was able to re-live some key moments which I had inevitably forgotten about, reminding me of how lucky I have been to have enjoyed such a career, doing something I'm passionate about.
http://youtu.be/LiLyiDw6qeg
Will it not be hard to let go of many of these unique items – any particular items that are special to you, that we should keep an extra eye on at the auction?
Yes – many do hold wonderful memories of course but I don't find myself actually using most of the equipment for example. One of my new year's resolutions for 2011 was to start streamlining my set-up at The Thin Line Studios. My needs have altered since laptops, soft synths and plug-ins have come to the fore, and therefore passing on some vintage gear and historical items seemed like a good way to start. The Steinway grand piano and the 'Devotional' drum kit are two things I'm letting go with a heavy heart. Thankfully I have a second piano, and can't really justify having two at the moment. And if I feel like picking up drumming again, I guess I can easily find myself another (cheaper) kit. As for something to keep an eye on in the auction, I think the unreleased box set known as DMBS 1-4 is likely to spark major interest. Known as the 'Holy Grail', these are the 4 extremely rare white labels from the Depeche Mode boxset that was never released. It was recalled at the last minute for unknown reasons. The Emulators with my own sound samples, the guitar used by Martin Gore for the 'Devotional' tour, and my touring wardrobe & stage clothing should all prove very popular. We have art proofs and one-off posters, and already we can see that album acetates are extremely desirable, being so rare. Only one or two are ever produced for a record release and I have quite a few of these iconic records. A few selected teaser items are currently on sale via eBay, and more will be added as we approach the auction. (http://shop.ebay.com/depechemodeatomegaauctions/m.html?_trksid=p4340.l2562)
Will you be joined at the event by any of your old band mates (DM)?
Not a chance:)
How can you part with your first synthesizer, the Minimoog?
I guess you could say that the mini-moog does hold particular value as it's been with me for such a long time, throughout my career. It was the first synthesiser I bought around 1977, pre-Mode, when I was a member of Dafne & The Tenderspots. It was a big deal for us at the time as it was quite expensive and we couldn't really afford it until we secured our record deal. It is still probably my all-time favourite synthesiser due to the famous fat 3-oscillator sound, and of course it's an absolute classic. I continued to use it for many years on early Mode recordings such as 'Construction Time Again' and 'Some Great Reward' and even had a midi update added during the eighties. However, I also own a 'midi'-moog, which is the rack-mount version of the original mini-moog. It pretty much sounds the same and serves my purpose in the studio. I found that I wasn't using the original moog any more, and like many of these items, it has been sitting around gathering dust. Much better then that all these old synths should be cleaned, restored, repaired and passed on, to people who will dote on them, use them again – individuals who will fully appreciate their history and the symbolic (as well as practical) value they hold. And, the moog will no doubt increase in value, like most vintage gear. These synths are like old cars that need to be driven. The way I feel about most items in the auction is how I feel about the gold discs for instance – I never wanted to display them on my walls in some ostentatious way, and I think often the musicians themselves are not too bothered about those things. Gold discs mean a lot more to those who are more peripheral or outside of the original experience, but who are very passionate about what they represent.
Regarding the patch discs for the Emulator's and Akai's – have you made some backup of those sounds somehow?
Yes, of course, I have a copy of the sounds for myself.
The sequencer EDP Spider, was that your first sequencer? And does it work? It's not clear on the web page – they are prone not to work.
I believe it does work but I didn't have the unusual connecting cable to actually try it out. I guess it was my first and only non-computerised sequencer! Not that I used it much – although it was used to create the bass sequencer part for the Aggro mix of DM's 'Never Let Me Down Again'.
Conclusively, if you are Depeche Mode fan or collector of vintage synth gear this is the one event not to miss out on. Now moving on to the music creation side of things we wanted to ask Alan all those questions about his gear, music creation and plans for the future, that comes when having the opportunity to talk a guy that has been a part of shaping the modern synth scene.
Recoil has been on quite an extensive tour recently, can you let us know how it was received and what your forthcoming plans are?
The European shows went really well at the start of the tour, particularly in eastern parts and Germany, Hungary, Poland, France etc. The US shows were a bit up and down, but generally quite successful I would say. I do think USA is the most difficult territory to tour, and it was a bit of a relief to follow that down to South America where the fans are so passionate and the crowds always wild, excitable. It was quite an experience there.
http://youtu.be/EHejxJ1KPxk
Alan Wilder — Collected is a 2011 documentary film directed by Martin Vladar.
Vladar worked personally with Alan and his estate in the UK: at Wilder's Sussex residence, he discovered the house was filled with memorabilia spanning 35 years of a career spent in music, most notably during the 80s and 90s covering the musician's stint with one of the most famous & successful bands of all time, Depeche Mode.
COLLECTED – The Alan Wilder/Depeche Mode Collection
A Historic Equipment, Vinyl & Memorabilia Auction
Auction date : Saturday 3rd September, 2011 4.00pm
Venue : Zion Arts Centre (www.zionarts.com)
Address : 335 Stretford Rd, Hulme, Manchester M15 5ZA
Viewing : 10.00am to 8.00pm – Friday 2nd September, and 10.00am to 4.00pm – Saturday 3rd September
http://auction.recoil.co.uk
www.omegaauctions.co.uk
http://youtu.be/FfAxy8Tx5XQ
Since May 1st a mysterious video has been circulating within Depeche Mode circles. Posted on YouTube by the 'thinlinestaff' account, it shows the inside of what could be Alan Wilder's UK estate, with an audio loop of 'Clean' as soundtrack. Oh, and guess who pops up at around 55 seconds into the 1:07 minute long video? Yep, the boss himself.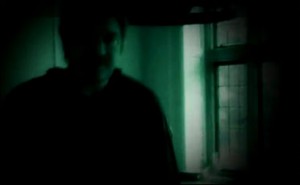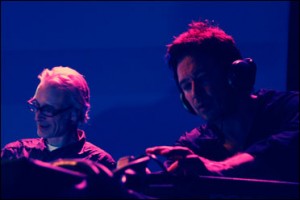 After a successful year in 2010 with lots of events across Europe, North and South America, Recoil's 'Selected Events' tour returns this year with some additional performances across Europe. After the BTTP festival in Manchester with Gary Numan and Motor, the new shows continue on in Vilnius (Lithuania) at Forum Palace on Tuesday 10th May and in Ventspils (Latvia) at The Centre of Performing Arts – 'Juras Varti' on Wednesday 11th May. As usual, Alan should also be available for meet and greet signing sessions after the performances at each event.
Here's some words from Alan: "Last year was a lot of fun and very different for me to be out on the road so much. Even so, there were places which we never got to for one reason or another and now we have a chance to fill in those gaps, which is why I'm delighted to add a few more events. We have the unusual Mute night to prepare for (with maybe a surprise or two) and then these extra dates in cities I have never visited before. I'm very excited to be visiting both Lithuania and Latvia. We also hope to add some more events over the coming weeks."
Go here for full details + ticket links: http://blog.recoil.co.uk/events .
Here is the list of dates so far for the 2011 shows:
01/04 Manchester at Academy 1
10/05 Vilnius at Forum Palace
11/05 Ventspils at Centre for Performing Arts
13/05 London at The Roundhouse